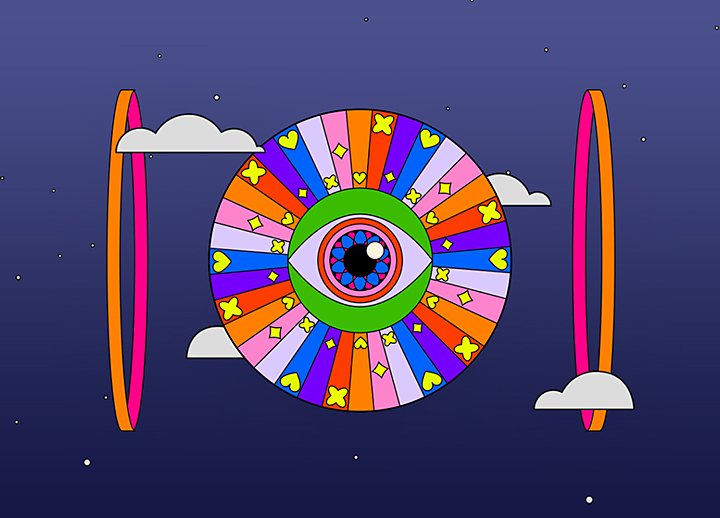 Get AfterEffects for    ,or upgrade to the full Creative Cloud suite for only       . Buy now to save 40% in the first year.  .
Questions? We have answers.
Yes. You can get After Effects as part of the Creative Cloud All Apps plan for a reduced price of    for the first year. The plan features 20+ desktop and mobile apps, including Premiere Pro, Lightroom, Photoshop, Acrobat Pro, Illustrator, and more. At the end of the first year, the subscription will be automatically billed at the standard rate, currently    incl. VAT, unless you elect to change or cancel your subscription.
Learn more about purchasing options on the Special Offers page.
If you're looking to add motion to your designs, you can do anything you can imagine with After Effects. We've got tutorials to help you learn step by step and an inspiring creative community at your fingertips.
After Effects works great with other Creative Cloud apps to make you more efficient. For Photoshop, layered PSD files can seamlessly be imported with layers intact. And when working with Premiere Pro, After Effects compositions are imported via Adobe Dynamic Link, which cuts out the need for intermediate rendering. The synergy is a big time-saver.
You will receive a full refund if you decide to cancel your order within 14 days of purchase. No questions asked. Your 7-day trial period is free.
After Effects is motion design and visual effects software. To edit clips, we recommend using a dedicated video editing app like Adobe Premiere Pro.
You can purchase After Effects on its own for     . However, because After Effects is almost always used with other Creative Cloud apps, it's most often purchased as part of the Creative Cloud All Apps plan, which costs       in your country for the first year. Eligible students and teachers can get the All Apps plan for just    for the first year.