3DXML files contain information-rich 3D-image models. These details may include core geometry, mesh shapes, textures and lighting effects. The file format was developed in 2005 and is known for its accuracy and complexity and wide use across industries. Get the lowdown on 3DXML — from its origins to main advantages.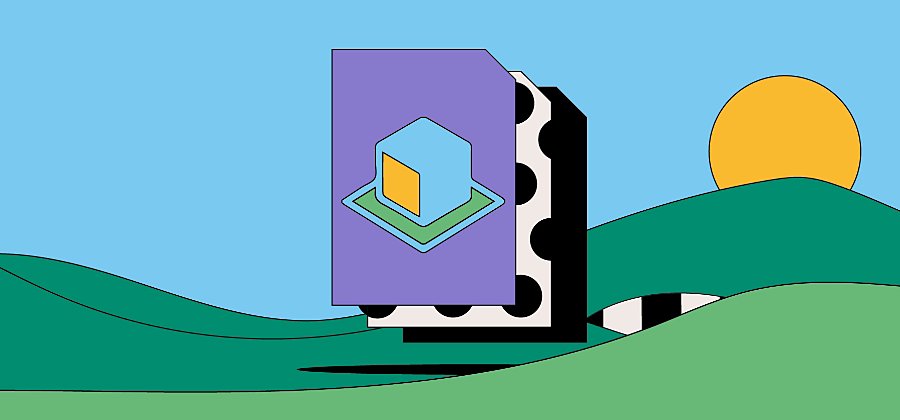 What you'll learn.
What is a 3DXML file?
The best way to understand it is to split the name — a 3DXML file is an XML file for 3D. XML, a simple text-based formatting, provides a core that helps make 3DXML files highly compressible (especially as zip files). This, in turn, makes the files easy to share and embed — and fast to load.
Nonetheless, 3DXMLs are complex and contain composites of surfaces, edges, vertexes, weights, images and objects. All this information can also be saved with binary coding (made of 1s and 0s).
They should not be confused with X3D - another XML-based 3D modelling file.
History of the 3DXML file.
The company that developed the 3DXML file originally had its roots in industrial manufacturing. This led to the development of sophisticated computer-aided drawing and drafting (CAD) programmes, which were quickly adopted by manufacturing and industry.
The 3DXML file was then developed to advance CAD images (with elements like texture, lighting and topology) and then share on a large scale. It made them smaller and easier to transfer and it also simplified inserting 3D images into text files.
What are 3DXML files used for?
3D information that is shared. 
3DXMLs are ideal for industry-specific tech documents, including design specifications, brochures and manuals, business-to-business proposals, marketing supplies, websites and apps.
Zipping files.
3DXMLs are designed to be compressed. Converting them to standard zip files is easy. The image's surface data is stored as patches, which are reinterpreted back into faces on mesh surfaces. 3DXML files can be shared in emails, websites, documents and as attachments.
Product manufacturing.
Easily shared and incorporated, 3DXML files are excellent for manufacturing. They connect designers with plants, suppliers and marketers. In many cases, industry-specific product life management (PLM) information is built into 3DXML files.
Pros and cons of 3DXML files.
Explore some advantages and disadvantages of 3DXML.
Advantages of 3DXML files.
Fast and efficient. 3DXMLs are lightweight and easily exchanged. Once compressed, many can be sent at once. While complex and precise, their load times are famously quick. As zip files, they can be dragged and dropped into many applications.
 
XML. Extensible Mark-up Language is text-based code, which is simple enough for Microsoft Notepad. It stores data with a clean structure, so a variety of programmes can read and write it. This makes adjusting and editing 3DXML files even easier.
 
Native standardisation. The 3DXML file was refined in consultation with other industries, but it also adopted the format into its entire programme line. This helps the 3DXMLs files to run smoothly across platforms.
Disadvantages of 3DXML files.
Not the easiest to open. Many users struggle with opening these files, especially at first. If you're using software developed by the original creators of the 3DXML file, the process may be more complicated.
 
You'll want to get the player. Downloading an open source, stand-alone application takes time, but it's generally the best solution for working with 3DXML files. Downloading third-party players makes it possible to quickly view and adjust information-rich 3D models. 
 
There is a lot of competition. 3D modelling is an enormous field. Other similar file types include IGES, JT, OBJ, STL and X3D.
How to open a 3DXML file.
3DXML files can be opened within a range of software programs on Windows or Mac. Specific third-party media players make it markedly easier, though — sometimes, you can simply drag and drop the file. 
First, you'll need to download a compatible programme — then, follow these steps.


Navigate to the folder where your file is saved.


Right-click on its name.


Click Choose Default Programme, followed by Browse.


Select the compatible programme you want to launch the file with.
How to create and edit a 3DXML file.
Downloading one of the third-party programs that are compatible with 3DXML files remains your best bet for creating, manipulating and editing 3DXML files.
3DXML files: frequently asked questions.
What software opens 3DXML file?
Though 3DXML files are designed by a third-party developer, they are not exclusively opened by their software. You can open and view them on a range of software. This includes Adobe Acrobat, which incorporates a file extension for 3DXML. 
What is a CATPART file?
CATPART files are another 3D image file available, used on the CATIA design programme. It incorporates engineering, manufacturing and design features and can be combined with other products in a CATPRODUCT assembly file.
How can I open 3DXML file in CATIA V5?
To open a 3DXML file in CATIA V5, follow these steps.
Open CATIA and select File > Open.
 
Select your file and open the File Type drop-down menu.
 
Select 3DXML. A preview should then appear.
 
Open the file for editing or select Read Only.
 
Click Open.
Can NX Open 3DXML?
To open a 3DXML file on the Siemens NX programme, you'll need to convert your file to a .PRT format. This contains polygonal information that will help your file transfer to the new programme.
Learn more about file types similar to 3DXML.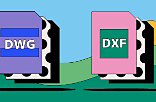 Which is best for collaboration - and does size matter? Learn everything you need to know to choose the best file type for you.
Get Adobe Illustrator
Create beautiful vector art and illustrations.
7 days free, then €26.86/mo.