Text animation puts your words into action and Adobe After Effects has all you need to make great use of kinetic typography. Animate logos, add motion to 3D text and get efficient with pro presets and templates.

Featuring: Your animated text.
Whether you need a dazzling title sequence or simple roll credits, the text animation tools in After Effects can bring your words to life. Choose from presets or create animations on your own with approachable keyframing features.
Choose which elements to move and what type of action you want. Make a letter jump, float a phrase or animate a logo — adding motion to placement, opacity, colour and more.

Control the speed of your animations with the Graph Editor. Observe the rate of change and make adjustments to suit your scene.

Add a little more dimension with 3D text layers or presets. You can rotate your animated text 360 degrees and see how your words look in the picture, instead of on it.

Draw a path for your animated text. Create a simple mask path and run words across your scene along any line you choose.
Text animation software just got more efficient. Motion Graphics templates help you to start strong and saved presets — provided by Adobe or customised-created — can speed up your process.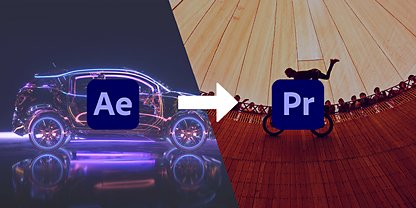 Professional Motion Graphics.
Create a Motion Graphics template with moving text and save template for Adobe Premiere Pro editors to edit on their own. No need for back-and-forth updates for a simple title or name change.

Presets to help you to get started.
Choose from a variety of After Effects text animation presets or create and save your own for use in all your videos. Always keep your favourite moves at your fingertips.

Quick After Effects tutorials.
Get the basics in kinetic typography with these clear how-tos. Follow along with Adobe pros and then make your own scenes.
First add your text. Then choose an After Effects text animation preset for ease and efficiency or use the Animate menu to customise your moving text.

Need to add a caption, maybe to name the person in your scene? This step-by-step guide will show you how to bring some action to a simple lower third.

Put your words into the scene with 3D text animation. See how using text animation presets with the Cinema 4D Renderer can add remarkable dimensionality.

Find the plan that's right for you.