Remove unwanted objects from your photos.
Level up your photo retouching skills. Add clarity to your work by cutting distracting parts of the image out with Content-Aware Fill in Adobe Photoshop.

Picture-perfect object removal starts with selection tools.
From a stray arm poking into the frame to a Jeep ruining your safari photo, use Content-Aware Fill in Photoshop to clean up images and keep the focus on your desired subject.
Take any object out of the picture.
Choose and easily adjust your sampling area with the Sampling Brush tool, then use it to remove a subject entirely.

Remove from any background.
Whether your background is a sunset gradient or a complex pattern, use Fill settings like Colour Adaptation and Rotation Adaptation to help cut objects seamlessly.

Make a better match with your new selection.
Make your fill layers look natural and unnoticeable. Change the size of pattern fills with Scale or reflect symmetrical elements with Mirror, then fine-tune them with the Healing Brush.

Use Content-Aware Fill features to make your tweaks, then apply them by selecting Current Layer, New Layer or Duplicate Layer in your output settings.
Work across Adobe Creative Cloud.
Improve your use of the Content-Aware Fill Tool with a suite of creative platforms.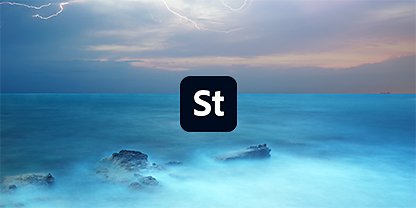 Hone your skills with Adobe Stock.
Access millions of photos and use them to practice different Content-Aware Fill features, from gradual colour changes to sampling options with different opacities.
Bring your work over from Adobe Photoshop Lightroom.
Select Edit in Photoshop in the Optics drop-down menu and easily move photos from Lightroom to access the greater editing capabilities of Photoshop.

How to use Content-Aware Fill.
Follow these quick, easy steps to make unwanted aspects of your photos disappear.
Select it:
Use the Lasso tool to choose the object you want to remove.
Edit it:
In the Edit options bar, select Content-Aware Fill.
Polish it:
Touch up smaller areas in need of finesse with the Sampling Brush.
Save it:
Output your file and share your edited photo.
Master object-removal editing skills.
Practice new Content-Aware Fill tools with these step-by-step tutorials.
Discover the basics of removing objects.
Get an overview of Content-Aware Fill and see how you can use it to refine your photos.

Trim bystanders and photo bombers.
Don't lose the shot because a pedestrian passed through. Remove them with Content-Aware Fill, then use the Patch tool to remove shadows they cast.

Make non-destructive edits on a new layer to remove larger objects. Polish the Fill area with Spot Healing till it's seamless.

Explore how Content-Aware Fill can do more than make things disappear — it can help you to add more to your photos too.
Find the plan that's right for you.