Discover the world of conceptual photography.
The idea takes center stage in conceptual photography, where fine art, photos, and imagination meet. Learn how to bring your concept to life using a camera and digital art tools, plus get tips from the pros on how to make your work stand out.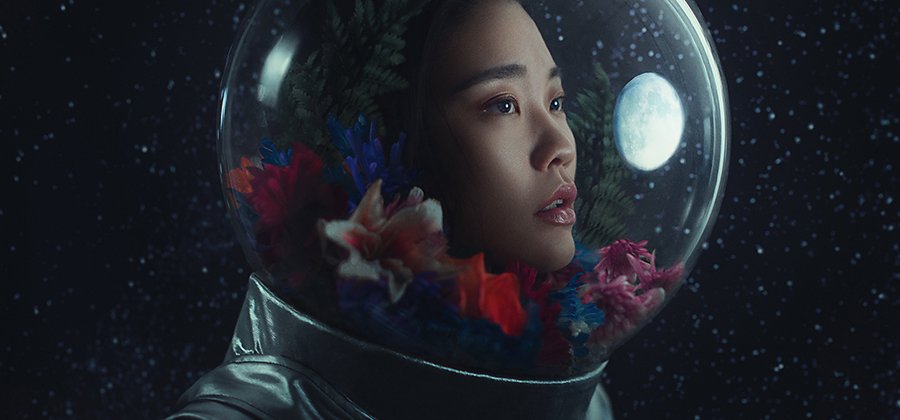 What is conceptual photography?
Conceptual photography isn't tied to a specific subject matter. Rather, it is idea-driven photography. You begin with a story or a concept and use a camera and creative software to bring your vision to life. Conceptual photos are a type of fine art photography in which visual artists go beyond documentation to introduce an idea of their own or use digital tools to create a photo rather than simply capture it.

While it is a category in itself, conceptual work may pull from many different photography genres. A single conceptual image may incorporate elements of landscape photography, still life photography, portraiture, and even documentary photography. Surrealism and abstract genres of art often play an important role in conceiving a conceptual photo, but there are no limits to how you can go about creating conceptual images.
And just because conceptual photos spring from the interests and ideas of the photographer doesn't mean they can't be used in commercial photography. Advertisements use conceptual photos to convey messages and sell products, while conceptual portraits are common in everything from high fashion shoots to beauty product campaigns.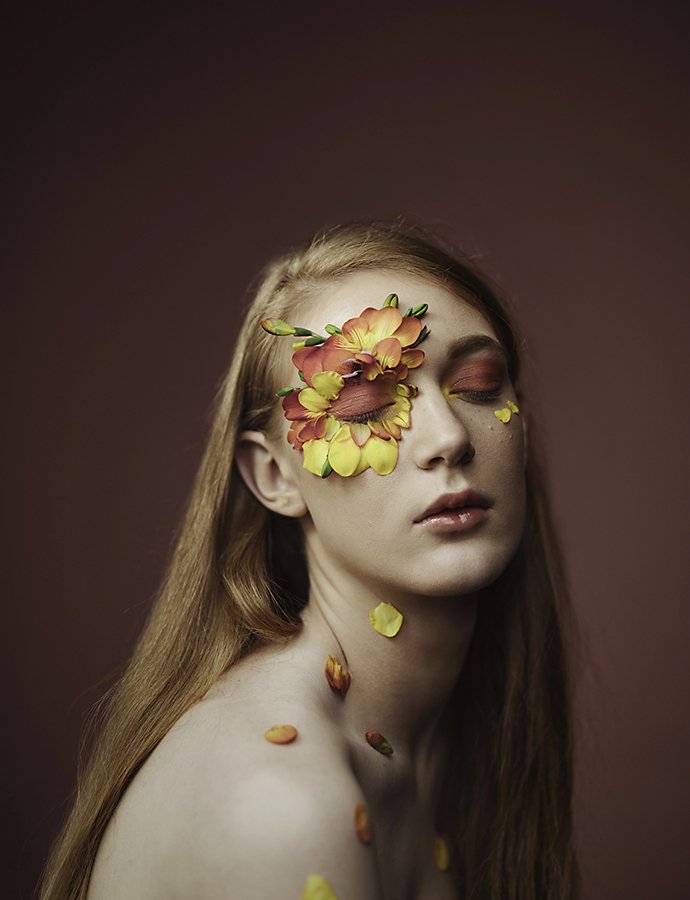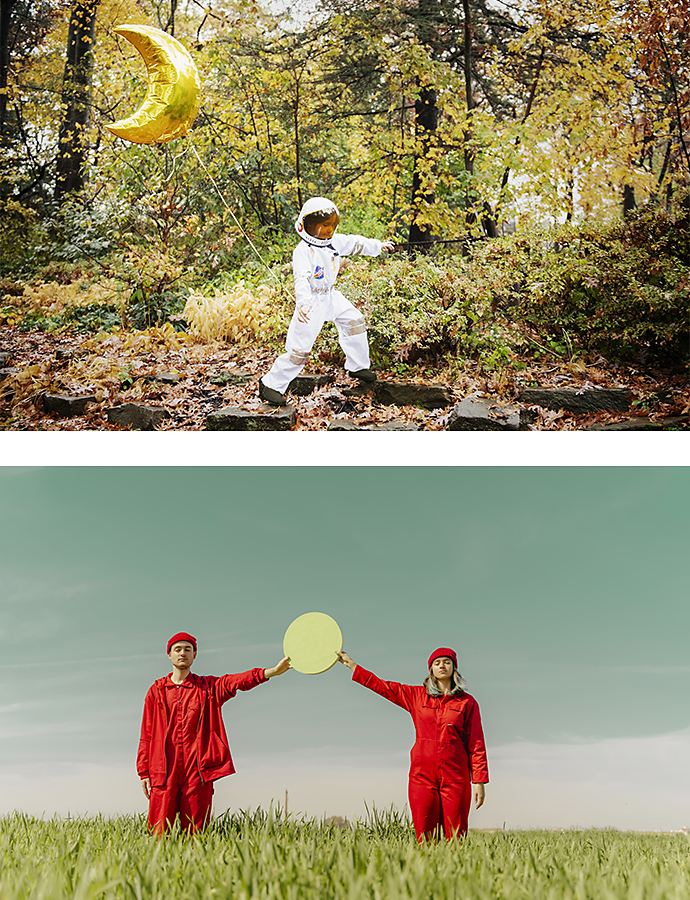 The idea is everything.
This is true of many forms of art, but especially for conceptual art. "Some people lack technique, but if they have a vision, their work is interesting," says conceptual photographer Anya Anti, who creates many surreal photos and self portraits. "And some people who focus a lot on technique rather than on the idea may be technically good, but what they create is boring."

To come up with a compelling photography idea, you need to get inspired. "Inspiration is like a muscle that you need to exercise," says Anti. Think of it like a library of visual experience that you collect over time. Once you start to build up your catalog of inspiration, you can draw on different influences, artists, and ideas to help think of your own.
"Look at and study art, not just photography, and follow your favorite conceptual artists," advises Anti. "Go to galleries and museums and just experience art. Building your taste and artistic vision is important, because you can learn shooting techniques and you can learn the software, but the main issue I see in beginners is a lack of vision."
Whether you want to make beautiful portraits, otherworldly landscapes, or surreal still life compositions, moodboards are a great way to develop a concept. Pull from magazines and everyday life, or search social media sites like Behance for outstanding examples of conceptual photography. Even just try to re-create a photo you like. This can be a helpful exercise if you're just getting started in this type of photography.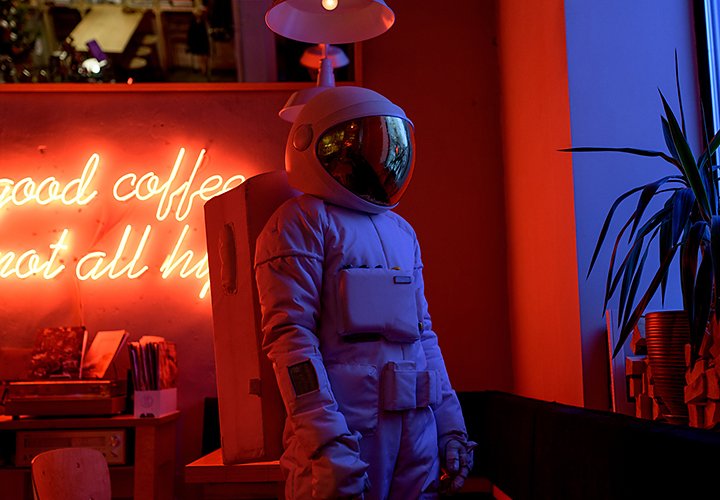 How to make a conceptual photograph.
Once you've gathered inspiration and have an idea of what you want to create, it's time to make it happen.

Sketch your idea and plan your shoot.
"I start by visualizing my idea, and then I sketch it out in Adobe Photoshop or Illustrator, sometimes with color," says Anti. "This helps me visualize the concept better. It's also very helpful when you're working with a team." Your sketch can be as simple as stick figures and basic notes, or it can be more detailed. As long as it helps you translate your idea into something tangible.
"Dissect your sketch and break it down to the different elements in the image," says photographer Michael David Adams, who has a background in surreal portraits and concept art. Whether you want to make a note about composition, color palette, props, or lighting, write it all out and use these notes to plan how to shoot your idea.
Gather your elements.
"Usually I don't just take a single photo, I collect material to create something else later in Photoshop," says Anti. Lots of conceptual photographers work with composites, where multiple images are cut together and merged into a final photo. These images aren't all perfectly composed frames, but rather simple shots of different components, or elements, that the final photo will include.
Your notes and sketches will help you break down what you need to photograph. Pay attention to light and color if you're making a composite. If one photo is backlit and another is side lit, the two won't look consistent. Similarly, if one photo was shot indoors at a lower color temperature and another outdoors at golden hour, they won't look like they belong in the same image.
Do as much as you can in-camera so you don't have to spend lots of time making complex photo manipulations later. "To create a realistic composite, you should design your set and shoot as much as possible on that set. I rarely use stock photography," says Anti.
Create your photo.
Once you've gathered all your material, it's time to assemble your creation. "After I finish shooting I go to my computer. This is where all the magic happens; it's the most exciting part because this is when I can finally see what my image is going to look like," says Anti.
Some conceptual photos might only need to be edited or retouched to be complete, while others require more work to realize your vision. For Adams, post-production is a simpler process that involves "just the elements, masking, and color matching." Learn how to make a composite, make your first layer mask, or use layer masks to combine images with these guided Photoshop tutorials.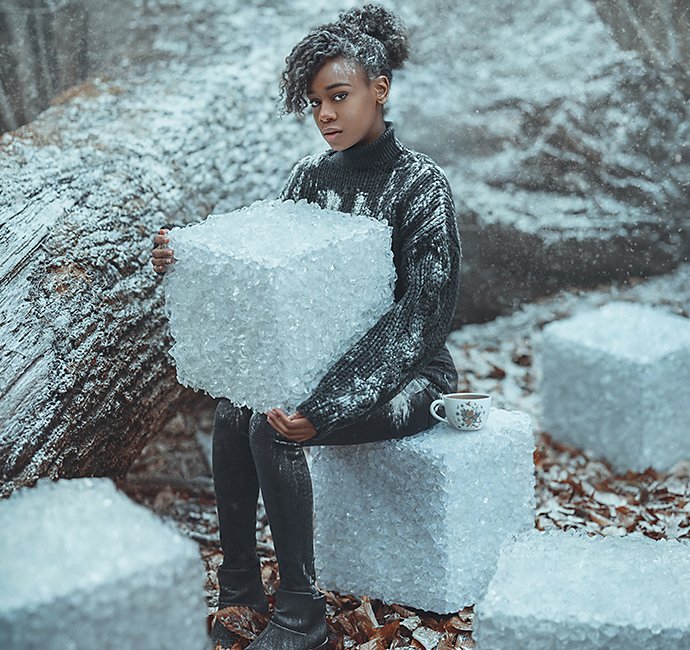 Find your voice as a conceptual artist.
"One of the most challenging parts is knowing when it's finished," says Adams, "There's always something more you can do." Part of being a fine art photographer is developing a critical eye, and that takes practice. "Walk away from it for a few days, then come back to it and see it with fresh eyes," Adams advises.

It can be scary to put your work in front of other people. Anti's advice for aspiring conceptual artists is to listen to other people, but stay true to yourself. "Do whatever you believe in and are passionate about," says Anti.
When you first start out, don't stress too much about your equipment or your technique. "Especially as a conceptual photographer, the idea is the key. Technique will come later," says Anti. The only thing left to do is go out and get some experience under your belt. Come up with an idea you love and don't overthink it; just enjoy the process of seeing your artistic vision come to life.
You might also be interested in…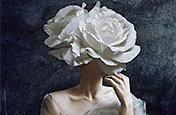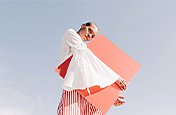 Lightroom plan
Edit, organise, store and share photos from anywhere.
7 days free, then ₹797.68/mo. 
Photography
Get Lightroom, Lightroom Classic, Photoshop and 20 GB of cloud storage. 7 days free, then ₹797.68/mo.
All Apps
Get the entire collection of creative apps and more.
7 days free, then ₹4,230.30/mo.