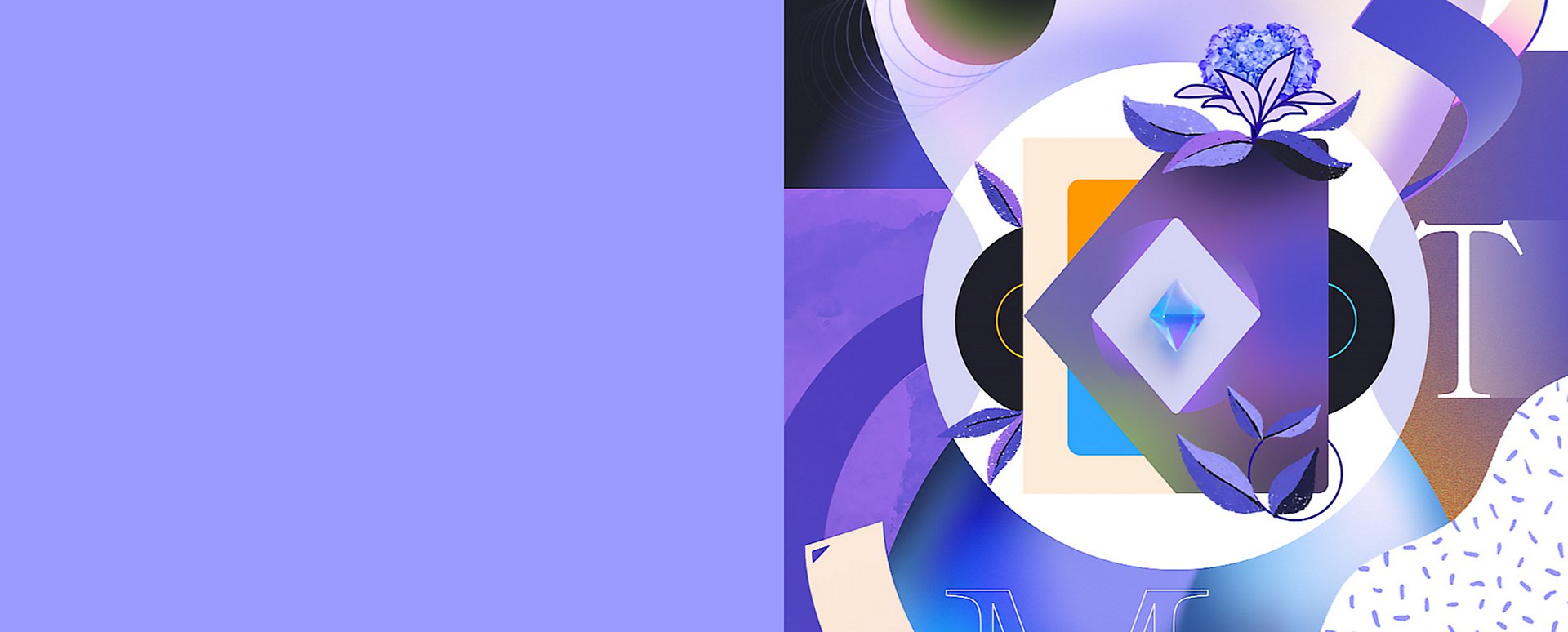 Try After Effects with a 7-day free trial
Create motion graphics and visual effects for film, TV, video and web.
Free trial includes the full version of After Effects
You won't be charged until after your free trial ends
---
Put your creativity in motion.
Create cinematic film titles, intros and transitions. Remove an object from a clip. Start a fire or make it rain. Animate a logo or character. With Adobe After Effects, the industry-standard motion graphics and visual effects software, you can take any idea and make it move.
---
Here's how to get a 7-day free trial of After Effects.
Click the Start Free Trial button.
Sign in or set up or your Adobe ID and download your free trial.
After your 7-day free trial ends, your Creative Cloud membership will continue, unless cancelled before free trial ends.
---
What can you do with After Effects?
Use AI-powered rotoscoping.
Make film magic with less time and effort. After Effects rotoscoping tools track your subject's movement so you speed through your workflow.
Learn about rotoscoping
Bring together the best of still and moving images with cinemagraphs — still images with subtle movement that engage and intrigue viewers.
Make your own cinemagraph
Apply amazing video effects.
Add colour, light leaks and glitches. Make it rain or make it snow. There's no end to the video effects you can use to give your footage just the right feel.
Explore video effects
---
Frequently asked questions about your free trial.
Yes, you can download a 7-day free trial of After Effects. The free trial is the official, full version of the app — it includes all the features and updates in the latest version of After Effects.
With Adobe After Effects, you can create incredible motion graphics and visual effects for film, TV, video and the web.
No, this free trial is available only for desktop. Adobe does offer a collection of free mobile apps for both iOS and Android. Learn more
No, After Effects is available only as part of a Creative Cloud membership. You can choose a Single App plan with After Effects only or a plan that includes more apps. We offer Creative Cloud plans for individuals, students and teachers, photographers, institutions and businesses. Learn more
Yes, students and teachers are eligible for a big discount on 20+ Creative Cloud apps — 60% off. Learn more
Your free trial starts when you check out and it lasts for seven days. The trial will automatically convert to a paid Creative Cloud membership when it's complete, unless you cancel before then.
No, After Effects is our most up to date version and the only version of After Effects you can download for a free trial.
---
There's even more to your Creative Cloud membership.
New features and updates are included with your membership and they're always just a click away.

Get 100 GB of cloud storage, free mobile apps, file sharing and 500 monthly generative credits for Firefly-powered content creation.