Joining forces to build better applications.
Our trusted development partners are committed to finding simple solutions for complex problems & deploying high-quality IT services. Their solid expertise coupled with the diverse features offered by Adobe ColdFusion have helped these companies build secure & high-performing web applications for clients across the globe.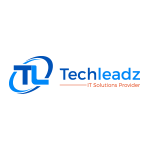 Techleadz is a top IT Solutions company having more than ten years of experience in customised Web/Mobile Applications design and development. We offer a wide range of services, from simple content websites to the most complex web-based applications.
Our main expertise is in ColdFusion. We are a Premier ColdFusion Consulting Firm. We have a big team of ColdFusion experts. Our ColdFusion experts have decades of combined experience in creating and maintaining ColdFusion applications. Our goal is to provide the best ColdFusion services in the world. Over the years, we have continued to get better at what we do and we have received consistently positive feedback from our clients.
Customer satisfaction and excellent user experience have always been our prime focus, giving our clients a winning edge over others. Due to our competitive pricing, quality of work and excellent customer service, clients who require an outsource partner usually stay with us for many years.
Geos Covered: Entire US, Canada, UK, Entire Europe, Australia, New Zealand and Global.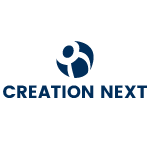 Creation Next Inc., - (CN) is an innovative IT consulting company based in NJ, USA. CN specialises in ColdFusion Web and Mobile Development, Blockchain and metaverse engineering, Modernising Legacy Applications,
microservices development, Data Scraping, Managed Cloud Services and much more in education, energy, real estate, healthcare, fintech, infrastructure, telecom and retail industry verticals.
Geos covered: USA, Canada, UAE & global.
Contact: Asif Ashraf
Designation: Director - CEO
Tel: +1 201 702 1073
Email: asif@creationnext.com
Address: 131 Longfellow St, Carteret, NJ 07008, United States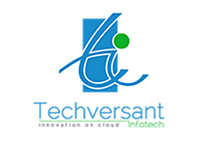 Techversant is a technology consulting company providing high-quality IT solutions & services to over 500+ customers. For more than 12 years now, our 200+ in-house engineers have remained committed to helping customers
enhance their business value and boost ROI by delivering simple solutions for complex innovations. A dedicated Adobe ColdFusion partner, we have been a part of maximum number of Adobe Coldfusion projects across the world with our experienced programmers building robust ColdFusion applications for clients from over 34 countries.
Geos covered: Entire US, Canada, Mexico, Entire Europe, Australia, New Zealand, GCC, India, Singapore, Malaysia, Japan, South Africa.
Contact: Quilo Soman
Designation: Director - Strategic Consulting
Contact Number: +91-8592925492
Email: quilo@techversantinfotech.com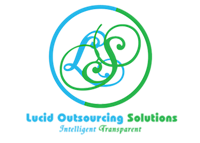 Lucid Outsourcing Solutions Pvt Ltd.
Lucid Outsourcing Solutions has solid expertise in Web/mobile app development and designing and has been listed as one of the best Adobe ColdFusion development companies since 2012. 
With our team of Adobe ColdFusion developers, we are committed to solving complex business problems and modernising legacy apps, building API, application performance management and helping Startups build their MVP. Together, we have worked on over 300+ small and large projects with clients from more than 15 countries.
Geos covered: We are presently covering US, UK, Australia, Europe, Canada, South Africa. We are looking forward to working for Indian clients as well if they use Coldfusion.
Contact: Yogesh Mathur
Designation: Founder & CEO
Email: yogesh.m@lucidsolutions.in
Phone : +919660279324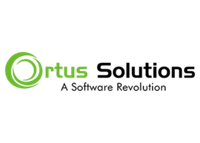 Ortus Solutions is a product and services company that focuses on building professional open source tools and web application solutions. It is the team behind ColdBox, the de-facto enterprise ColdFusion MVC Framework
and many more. With a proven track record of successful web application development from small scale to mission-critical applications, we have been building professional open source tools and web application solutions for companies across the globe.
Geos covered: We extend our services to most parts of the world including North America, Latam, Europe, Africa and Asia
Contact: Jorge Reyes
Designation: Business Manager
Email: jorge@ortussolutions.com
Phone : +1 (888) 557 8057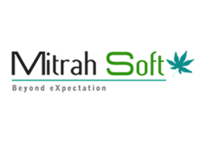 MitrahSoft is a premier Software Development Company specialised in outsourcing product-engineering-services like customised application/software application development, maintenance and mobile application
development. Our domestic and international business network is committed to delivering highly flexible and adaptive solutions to meet the business needs of clients across the globe. As a dedicated Adobe ColdFusion partner, we believe our collaborative development process is customised to not only meet current technology needs, but to provide a platform for a true long-term partnership.
Geos Covered: Entire US, Canada, Mexico, Entire Europe, Australia, New Zealand, GCC, India, Singapore, Malaysia, Japan, South Africa.
Contact: Saravanamuthu J
Designation: Founder & CTO
Contact Number: +919944338118
Email: saravanan@mitrahsoft.com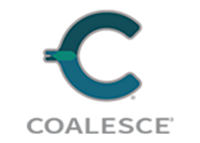 Coalesce Solutions is an systems integrator that depends on Adobe ColdFusion and AWS to build compliance-centred application server solutions for customers operating in regulated environments with requirements such as
HIPAA, FISMA and FedRAMP and also to support our own internal business requirements as a PCI DSS Level 1 Service Provider. In addition, we work with Adobe to build and offer ColdFusion AMIs globally through AWS Marketplace, including images that are hardened and optimised for consuming AWS Services. As the Adobe Preferred Vendor for Migrating and Re-platforming Critical CF Workloads to AWS, we look forward to assisting you with migration best practices, re-platforming or development services.
Geos Covered: North America and Global
Contact: Dianna Davis
Designation: Manager, Business Development, Coaslesce
Contact Number: +1 +1 866 620 0566
Email: cf@coalesceservices.com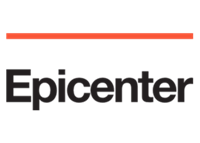 Epicentre has been a leader in ColdFusion innovation for over twenty years. With our team of senior ColdFusion engineers, developers, designers and creative strategists, we offer customised software and application development
with exceptional service from every angle. At Epicentre we partner with you to deliver high-end development results without compromising your unique vision.
Geos Covered: All US Time Zones
Contact: David Byers
Email:  Sales@epicenterconsulting.com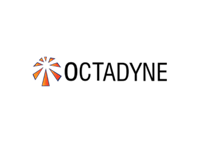 Octadyne Systems is the premier web and mobile application development company that has specialised in ColdFusion Development for 20+ years with clients spread across all industries around the US and Canada.
With a small but devoted and experienced team of experts, we provide high-quality customised application development, managed ColdFusion hosting service on Amazon Web Services and Azure cloud platform.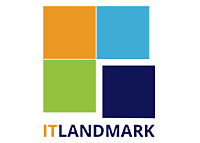 IT Landmark has decades of experience in providing ColdFusion development services with vast experience in building, maintaining, upgrading, securing and scaling both SMBs and Enterprise businesses.
From developing high-performing web platforms to upgrading & revamping legacy systems, performance improvements to security enhancements & PCI DSS compliance, we can take care of any of our clients' requirements. Payment Gateways, Delivering APIs, Third-party API & web service integrations, etc - we have done it all. With 20+ years in ColdFusion, 680+ projects, 300+ clients, 200+ employees and 3 offices in various countries, we have a streamlined global delivery model. To discuss your requirements, please pick a time from our calendar: https://calendly.com/itlandmark.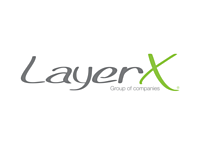 LayerX is the parent company of a private technology incubator focused on leveraging innovative technology solutions for business productivity improvement. LayerX operates centralised management, R&D services and delivers software smarts across the stack.
The management team have been working with Cold Fusion and associated Adobe products since 1998. We have a strong pedigree in designing and developing world-class systems that leverage the power of the application server technology.
Not only do our solutions take advantage of the best in current technology, we integrate with emerging technologies to create solutions not possible before. Forward planning ensures lifetime cost of ownership is reduced by not having to discard or write-off technically outdated legacy systems. The need for efficient technical solutions is an obvious given, but efficiency alone isn't enough. They also need to be cost-effective and generate a positive ROI for your business. We believe that great solutions are always a well-balanced blend.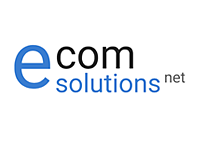 EcomSolutions is a New York-based software development company founded in 2003. The company has evolved from a market-leading web studio to a world-class engineering company with a cutting-edge tech stack, top-tier service delivery and an unbeaten track record.
ColdFusion has been at the core of EcomSolutions since inception and that has continued through today, with development experience ranging from MX 6 through ColdFusion 2021. EcomSolutions prides itself on successfully completing over 100 ColdFusion projects in the last 18 years for clients of all sizes across industries such as Finance, Education, Healthcare, Government and Retail, among others.
Geos Covered: North America, Europe and South America
---
If you would like to enrol your company into the Development Partner Programme please send an email to kishore@adobe.com