Create phenomenal photo effects with Adobe Photoshop.
Get the picture you want with the industry standard in photo editing tools. From major colour adjustments to minor blemish removal, Photoshop gives you the power to realise your vision.
Transform your raw photos.
Make old photos look new, new photos look old and all photos look better with Photoshop tools and filters.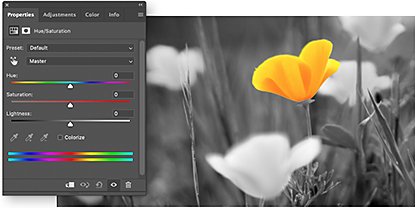 Add drama by subtracting colour.
Create customised black-and-white effects by creating a Black & White adjustment layer. Darken or lighten the grey values of particular colours for better contrast.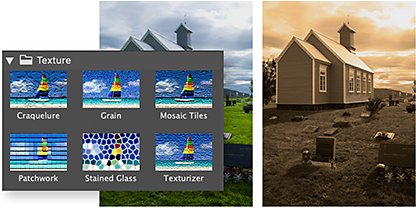 Go retro with artistic filters.
Add film grain from the Artistic submenu in the Filter Gallery or add noise to simulate dirt or scratches on an old photo.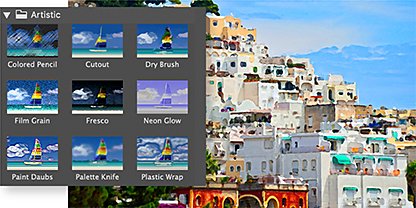 Create painterly effects.
Give your photo a handmade look with a wide selection of Brush Stroke filters. Simulate a pointillist painting by applying a Pixelate filter or create a collage effect with a Cutout filter.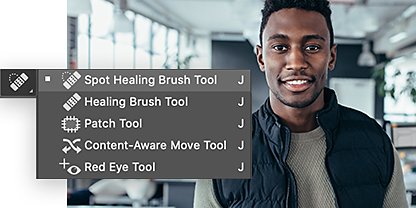 Retouch to become everyone's favourite photo editor.
Make all the subjects in a group portrait happy by removing blemishes with the Spot Healing Brush tool. Create a new layer to work on so your edits remain non-destructive.
Find all the tools you need in Adobe Creative Cloud.
Add text to your photos or completely remake them by adding new elements from other photos.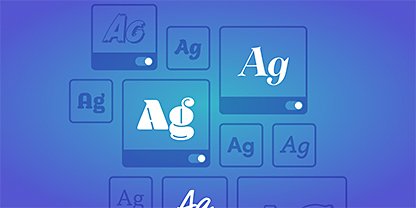 Write on your images.
With thousands of fonts available from Adobe Fonts, you can find the perfect typeface to accompany any image.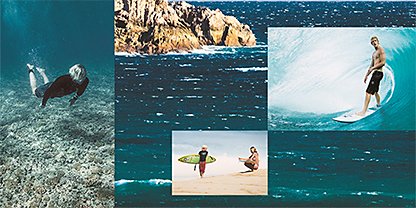 Create photo collages.
Make something entirely new by adding elements from other pictures. Browse some of the millions of photos in Adobe Stock for raw material.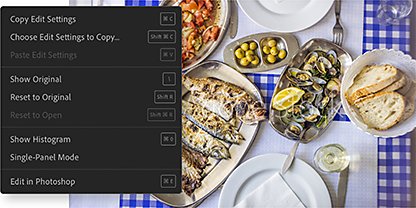 Work with photos from Adobe Photoshop Lightroom.
Access the powerful editing tools in Photoshop by selecting Edit in Photoshop in the Optics drop-down menu of Lightroom. 
Build your photo editing skills.
If you can dream it, you can make it in Photoshop. Add to your knowledge with these tutorials.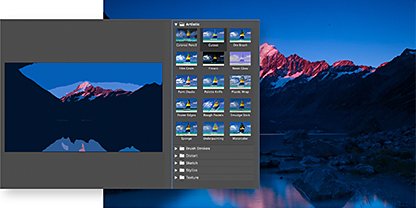 Explore creative filters.
Learn how to use and combine filters. Try adding a lens flare with a Render filter or apply a Lens Correction filter to create a vignette and give your photo a Lomo camera effect.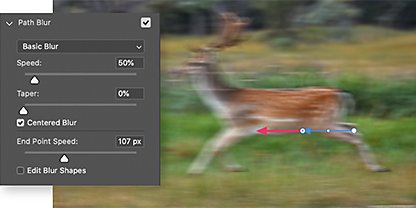 Bring creative blur to your photos.
Adding blur effects can create a sense of movement or draw a viewer's eye to a particular focal point. Experiment with Field blur, Iris blur, Tilt-Shift and Motion blurs.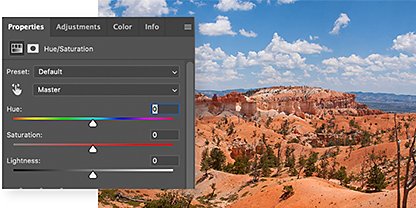 Play with colour effects.
Make your photos more vivid by brightening some colours and dimming others. Learn how to make targeted Hue/Saturation adjustments.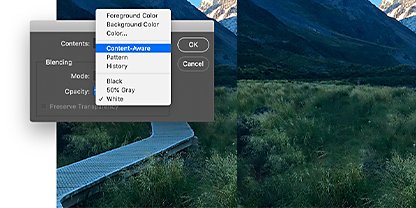 Remove distractions and retouch images.
Cut unwanted elements like stray arms or photobombers from your photos. Add objects by cloning and fix other imperfections with this tutorial.
Find the plan that's right for you.