Adobe ColdFusion
Hosting Partners
Collaborating to elevate every application.
Many leading web hosting companies offer the Adobe ColdFusion application server as part of their packages. Following is a list of noted partners that offer plans ranging from shared to dedicated hosting.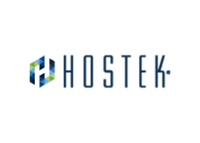 A leading provider of ColdFusion hosting, Hostek provides a robust, reliable platform to build on. Host a single ColdFusion site or a full company with highly available VPS Hosting. In partnership with VMware, Dell and
CloudFlare, Hostek delivers the highest in performance and availability, with security exceeding HIPAA and PCI standards. Hostek solutions are used by educators, government entities and manufacturers who are serious about their business. Hostek works closely with customers to understand their needs and tailor perfect solutions. You will receive the best service without exorbitant costs or the need to add additional team members to manage your infrastructure.