Create professional posters with design software for web, desktop, and mobile.
Posters, banners, and billboards are important tools for generating publicity and capturing attention. Unlike other promotional pieces, they must be visible at a distance and often have only a moment to make an impact — so clear graphics, minimal text, and a punchy design are vital. Efficient design tools and effective poster templates make successful layout simple. Create eye-catching designs easily with state-of-the-art software.
From flyers to posters to books to app design, Adobe Creative Cloud has you covered.
Powerful features make creating custom posters simple.
Precise color control, thousands of font choices, effective selection, and user-friendly editing tools — Adobe InDesign has everything you need to create a solid design on a large canvas. Use your own images or try Adobe Stock integration for easy access to millions of stock photos and images. Whether you're advertising a business, launching a product, or making a statement, InDesign helps take your graphics from good to great.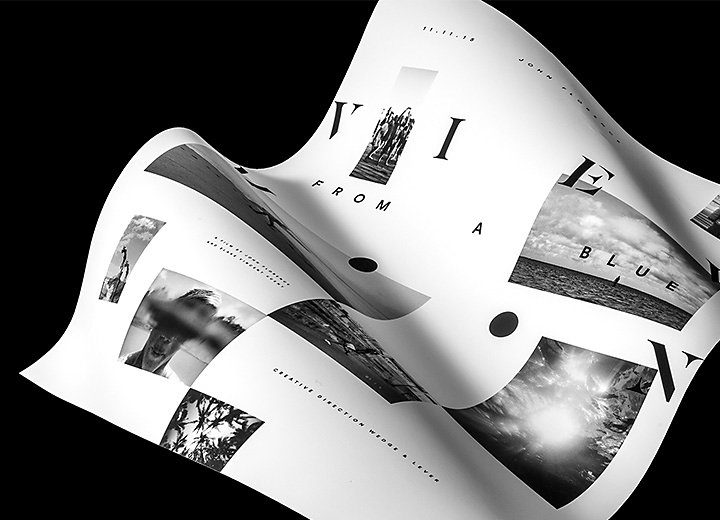 Layout and design tools for large and small projects.
Comprehensive font, color, and placement tools to design placards, postcards, books, and magazines, both print and digital.
Sophisticated features to amplify the work of stunning poster designers.
Pick from presets or define your own canvas. Web banner or highway billboard, a strong layout commands attention.
Use frames for your main poster elements. A typical poster relies on one or two images combined with short text chunks in varying sizes.
Fill your frames with copy and images. A good poster relies on clean lines and solid layout to convey only one or two key messages.
Save your finished project in JPEG, PNG, or TIFF format for digital use or as color separations, EPS, or PDF for a print provider.
Search for fonts using categories like handwritten or serif. Find the exact one you want to deliver your message from thousands of available options.
Build clean, sharp QR codes in InDesign. Vector graphics maintain code quality even when scaling your project.
Many fonts offer alternative typefaces for letters and symbols. Search for particular glyphs or select a letter to trigger an alternative glyph menu to choose from.
The online poster maker for everyone.
Whether you're a beginner or seasoned graphic designer, you can make eye-catching posters in minutes. Easy-to-use templates for social media, web, and print. Adobe Express is poster design software made easy.
A simple poster creator for web or mobile.
Create high-quality designs with an app made for the non-professional user. Simple controls and templates for every occasion let you create for free online, quickly and with style.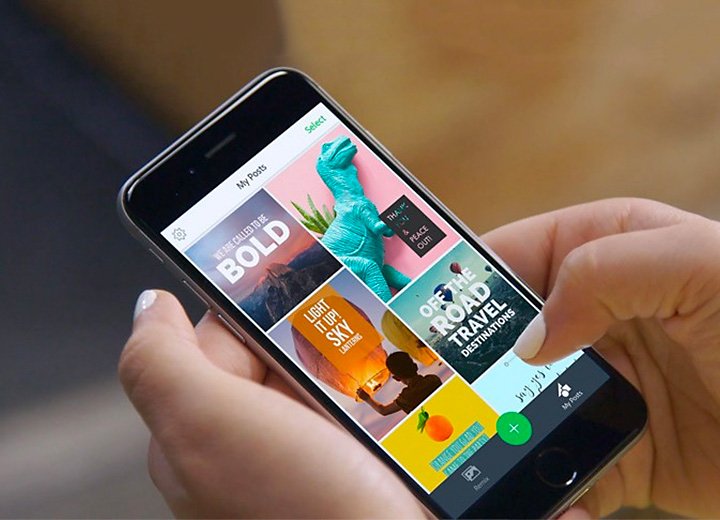 Adobe Express has layouts for every occasion.
Look through the showcase of online designs and templates for one that seems close to your intended design.
Change color, fonts, and themes individually, or use the quick changes dial for composition suggestions.
Change pictures, add your text, fine-tune your poster. Adjust your layout until it's perfect.
Save your project as a JPEG, print it out, or share it on social media. Make an impact.
Want to advertise an event, inspire the players, or demonstrate your fan loyalty? Express has designs and templates for just about every sporting activity.
Whether you're promoting your artwork or organizing a show, inspiration is just a click away.
Helping a business succeed takes work and creativity. Adobe Express can make both quicker and easier.
Compare poster creator features.
Need a simple poster or a more complex design? Adobe has apps for every purpose.
| | | |
| --- | --- | --- |
| | | |
| | | |
| | | |
| | | |
| | | |
| | | |
| | | |
| | | |
| | | |
| | | |
| | | |
| | | |
| | | |
Learn more about poster making and design for print, web, and social media.
Creative Cloud tools are always evolving to meet your needs. Whether you're just starting out or you've been designing for years, you'll discover something new in our tutorials.
Manage hyperlinks with InDesign.
Organize and manage hyperlinks in your layouts. Create, edit, find, and verify links using the Hyperlinks panel.
Make a modern business card.
Use a template to create a clean, stylish business card. Add a logo, replace placeholder text, and adjust text style and color.
Design a poster effectively.
Find out how color, text size, font, positioning, and hierarchy combine to take poster design to the next level.
For large format or small — better layout software for Windows, macOS, Android, and iOS.
In a crowded marketplace, superior design stands out. Ensure your message gets the attention it deserves in print, on the web, and on social media. Creative Cloud gives you tools for every situation — on desktop, web, and handheld device — from Adobe Photoshop image editing to the layout tools of InDesign. Cloud backup and app integration mean your projects are protected and available to you wherever you are. With discounts for students and educators and attractive membership options for individuals and businesses, there's a plan that's right for you.
Quick designs. Big impact.
Make custom designs fast with Adobe Express. It's easy to create something amazing in just a few clicks.