Create vertical videos for social media.
Whether you plan to post your project to Instagram, TikTok, or Snapchat, vertical videos dominate social media. Follow these tips to transform your horizontal clips into a vertical video format.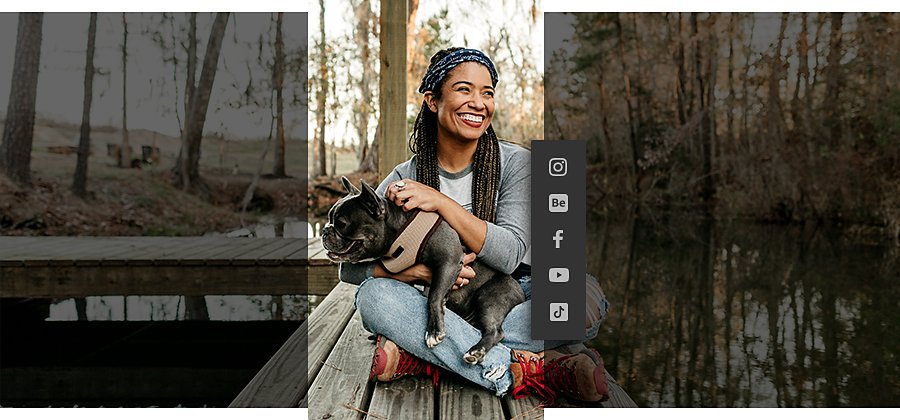 A new perspective.
If you spend time on social media, you've certainly noticed the rise of vertical videos. While feature films and TV shows are shot in a traditional widescreen landscape format ideal for TVs and movie theaters, the rise of mobile viewing is changing the way people consume media.

Vertical videos are styled to fit the vertical screens of your mobile devices (without having to rotate them) and can create a very immersive user experience.
Build your social media marketing strategy.
An eye-catching, full-screen video can stop someone from scrolling past your content on their Instagram feed. And social media platforms — most notably Instagram Stories, TikTok, and Snapchat — now primarily feature videos viewed vertically.

If you're in the video marketing, social media, or content marketing realms, vertical online videos should be on your radar. People spend a lot of time on their phones, and vertical videos are an effective way to reach your audience across social networks.
As a marketer or advertiser, keep your social channel in mind when creating your vertical video ads and content. For example, videos on Instagram's IGTV can be up to 10 minutes in length for most accounts and up to an hour long for larger accounts. Alternatively, TikTok videos need to be under 60 seconds.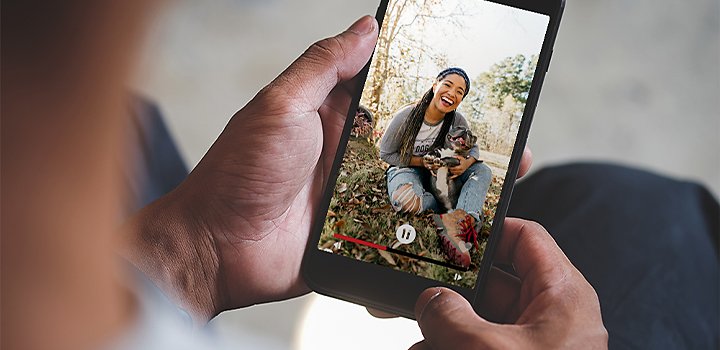 How to create better vertical videos.
Shoot vertical videos.

The easiest way to create a vertical video is to shoot it with a vertical aspect ratio. This gives you in-camera control over the framing and resolution of your clip. This approach makes the video content easy to edit and is effective for content that will live exclusively on social media.
When you shoot in a vertical format, which is most easily done with a mobile device, there are fewer ways to use that footage. So it is extremely useful to be able to transform horizontal format footage into vertical than vice versa.
Create versatile footage.
While vertical footage is easy to create with your camera or iPhone, it can be a little more difficult to do with professional gear. Plus, high-quality videos come from solid and workable raw footage.
If you want to shoot a marketing video in a traditional landscape orientation, it's simple to transform those clips into vertical social media videos. For the most effective results, don't zoom in on your subject too much during shooting and video production. This gives you more room to edit and play around in post-production.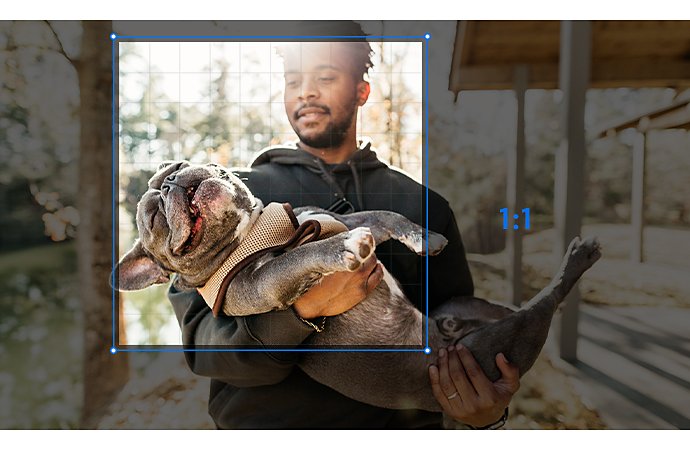 Crop for different aspect ratios.
While most platforms have a vertical video option, including everything from LinkedIn to TikTok, not all video platforms use the same aspect ratio. If you want to craft content for Instagram Stories, IGTV, and TikTok, use a 9:16 aspect ratio. To post on Snapchat, you'll need a video with a 4:5 aspect ratio.
If you can't crop your footage without losing resolution, add black bars or black borders to the top and bottom or both sides of your video. This lets you post a square or horizontal clip to a vertical platform without losing quality or resolution. Also, this conveniently leaves room for text or closed captions.
Easily reframe shots.
You can now transform your landscape videos into a vertical format while keeping the main subject in focus with the Auto Reframe tool. This AI-powered feature lets you crop your footage to get the perfect shot for each platform without manually positioning and resizing each clip. Use this function to quickly reframe sequences for square, vertical, and cinematic 16:9 aspect ratios.
Make a vertical video on your desktop.
If you work primarily on a computer, you can use Adobe Premiere Pro to apply presets and professional effects as you crop and resize your video for social media. Follow these steps to transform a horizontal video into a vertical clip: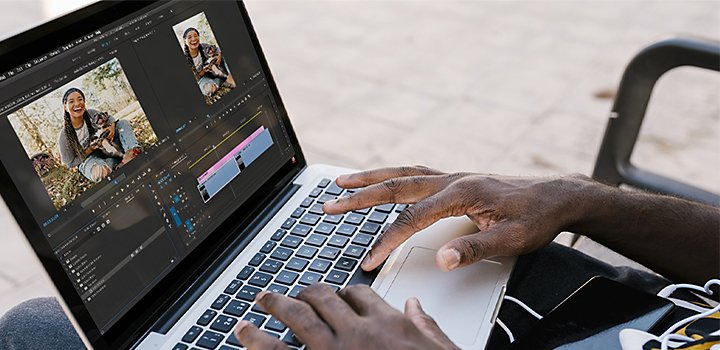 1. Drag and drop your video into the Timeline, and Premiere Pro automatically sets the aspect ratio of the project based on the first clip you add.
2. If you have a horizontal or square video, use the Sequence Settings to adjust it to a vertical format.
3. Make sure your subject stays in frame with the Auto Reframe feature.
4. If your subject still moves outside of the frame, adjust the reframe as needed.
5. Export your video and adjust the bitrate and resolution.
Take your vertical videos to new heights.

Help your video fit in.

Vertical video ads often feel more natural on social media than horizontal clips do. Since vertical videos take up the full screen instead of a small portion of it, they seem less like ads or promotions. And if you add stickers or text directly to your video on a social site, you can make your clips feel even more native to the platform.
Think about composition.
The composition rules and techniques for vertical videos are different from those for horizontal ones. Viewers are used to the way filmmakers crop and shoot landscape, widescreen shots. But that's not the way people experience content on social media or on their mobile devices.
Vertical shots often have a more spontaneous vibe. And when you combine traditional composition techniques, like the rule of thirds, with the authentic aesthetic of vertical videos, you can create something unique. Just make sure your main subjects remain in the field of view as you edit your vertical clip.
Tap into trends.
A good way for your vertical videos to stand out is to add your own spin to popular video trends. Pay attention to the formatting of the most-viewed jokes, dances, and tutorials, and note other similarities in popular mobile videos. Then brainstorm how to add your own unique twist to them.
Do more with Adobe Premiere Pro.
Make visually stunning videos virtually anywhere — for film, TV, and web.
You might also be interested in…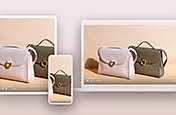 Learn how to make a marketing or product video that helps you increase conversion rates.
Get Adobe Premiere Pro
Create flawless productions with the industry-leading video editing software.
7 days free, then ₱1,046.00/mo.