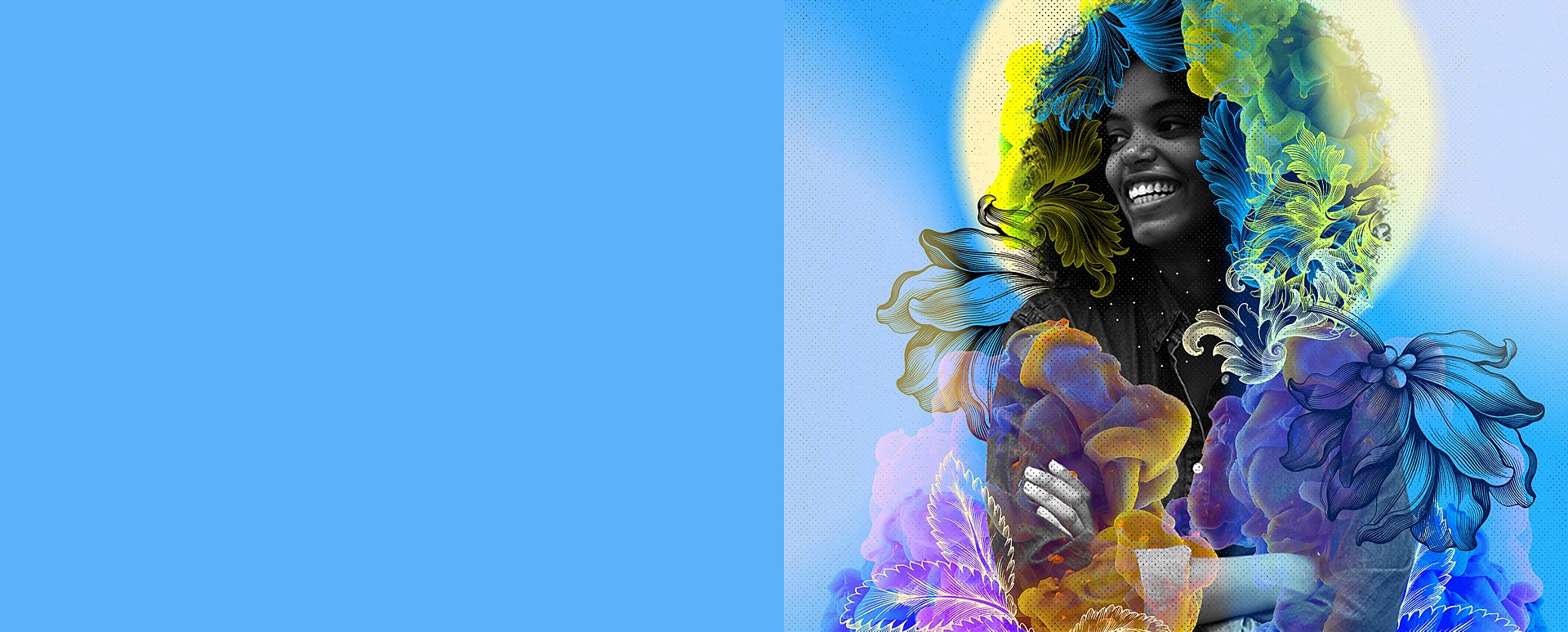 Try Photoshop with a 7-day free trial.
Create beautiful graphics, photos, and art anywhere.
Free trial includes the full version of Photoshop
You won't be charged until after your free trial ends
---
Creativity is everywhere. Now Photoshop is too.
Adobe's world-class imaging and design software is at the core of just about every creative project, from photo editing and compositing to digital painting, animation, and graphic design. And now you can harness the power of Photoshop across desktop and iPad to create wherever inspiration strikes.
---
Here's how to get a 7-day free trial of Illustrator.
Click the "Start Free Trial" button. 
Sign in or set up your Adobe ID. 
After your 7-day free trial ends, your Creative Cloud membership will continue, unless canceled before free trial ends.
---
There's even more to your Creative Cloud membership.
New features and updates are included with your membership, and they're always just a click away.

Get 100GB of cloud storage, free mobile apps, and file sharing features.

---
Frequently asked questions about your free trial.
Is there a free version of Photoshop?
Yes, you can download a 7-day free trial of Photoshop. The free trial is the official, full version of the app — it includes all the features and updates in the latest version of Photoshop.
Can I download a trial version of Photoshop CS6?
No, Photoshop is our most up-to-date version and the only version of Photoshop you can download for a free trial.
Will this free Photoshop trial work on macOS and Windows?
Can I download the free trial to my phone?
No, this free trial is available only for desktop and iPad. Adobe does offer a collection of free mobile apps for both iOS and Android. Learn more
How long does the free trial last?
Your free trial starts when you check out and it lasts for seven days. The trial will automatically convert to a paid Creative Cloud membership when it's complete, unless you cancel before then.
Can I get Photoshop without a Creative Cloud membership?
No, Photoshop is available only as part of a Creative Cloud membership. You can choose a Single App plan with Photoshop only or a plan that includes more apps. We offer Creative Cloud plans for individuals, students and teachers, photographers, institutions, and businesses. Learn more
Do students get a discount if they decide to purchase after the free trial?
Yes, students and teachers are eligible for a big discount on 20+ Creative Cloud apps — 60% off. Learn more
Where can I learn Illustrator for free?
Adobe offers hundreds of free tutorials for every experience level. Explore tutorials
---
What can you do with Creative Cloud?
7-day free trial, then ₱1,046.00/mo