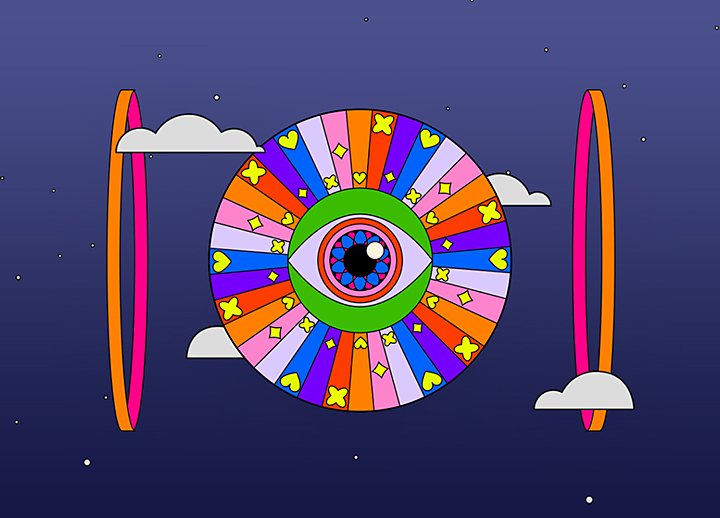 It's easier than you think to master motion design with After Effects. Get it in the Creative Cloud All Apps plan for ​.
Stand out with After Effects.
Start a fire or make it rain. Animate a logo or character. Remove any object from a clip — and even navigate and design in a true 3D workspace. With After Effects, you can make eye-catching motion graphics and visual effects for social posts and videos that won't be ignored.
Set text and graphics in motion. Make them revolve, wiggle, bounce, rotate, flip, flop, and more.
Rotoscope like never before.
Extract objects faster and more accurately. The AI-powered Roto Brush tool makes extracting hard-to-roto objects like overlapping limbs, wind-swept hair, and transparent elements a breeze.
Create faster with fresh presets.
Spin graphics, twirl titles, and capture eyeballs with hundreds of presets from well-known motion designers available right inside the app. Get a head start on videos that get viewers more engaged.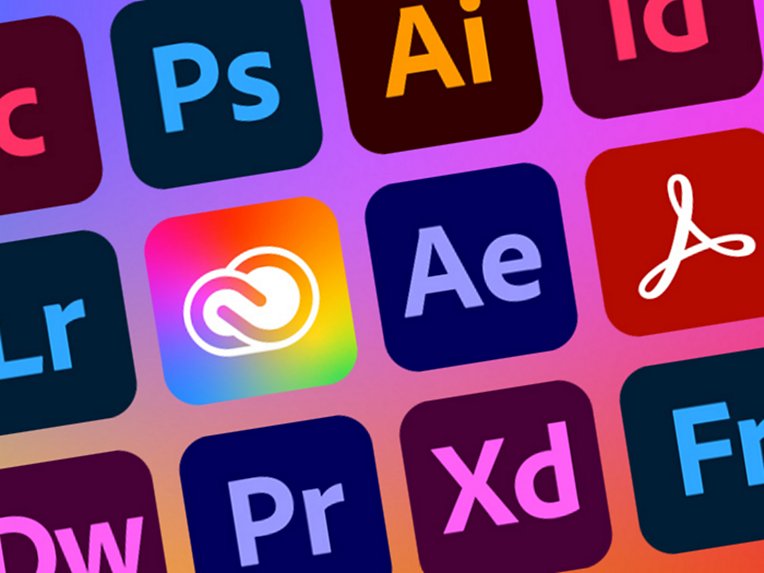 Give new life to the work you made in Adobe Photoshop, Illustrator, or Premiere Pro. Discover how motion graphics can crank up your designs with After Effects. It's all possible with the Creative Cloud All Apps plan.
Questions? We have answers.
It's a motion design software app that lets you create amazing visual effects for film, TV, video, and the web.
Learn more
You can purchase After Effects on its own for   . However, because After Effects is almost always used with other Creative Cloud apps, it's most often purchased as part of the Creative Cloud All Apps plan, which costs   . Eligible students and teachers can get the All Apps plan for just    for the first year. Businesses can purchase teams licenses for    per license.
We offer a 7-day free trial of After Effects. This is the official, full version of the app so you can try it, check out all the tutorials, and get inspired by what you can do with motion design software.
After Effects works great with other Creative Cloud apps to make you more efficient. For Photoshop, layered PSD files can seamlessly be imported with layers intact. And when working with Premiere Pro, After Effects compositions are imported via Adobe Dynamic Link, which cuts out the need for intermediate rendering. The synergy is a big time-saver.
Learn more
If you're looking to add motion to your designs, you can do anything you can imagine with After Effects. We've got tutorials to help you learn step by step and an inspiring creative community at your fingertips.
After Effects is motion design and visual effects software. To edit clips, we recommend using a dedicated video editing app like Adobe Premiere Pro.
After Effects is always getting better, with new features rolling out regularly. And with your Creative Cloud membership, you get them as soon as we release them.
Bring 3D along for the fun.
A true 3D workspace lets you import 3D models right into After Effects — then animate, light, and shade — and blend them with 2D elements for captivating motion graphics and VFX composites.
Now paired with an even more powerful AI model, the Roto Brush and mask refinement tools make rotoscoping fine details in motion faster and more accurate.
Work faster in fewer clicks.
The Properties panel brings your go-to animation settings into one convenient, context-sensitive panel — cutting down on clicks, navigation, and twirl-downs.
Collaborate and never miss a beat.
Frame.io in After Effects streamlines sharing your work with clients and team members. Get the notes, feedback, and approvals you need — exactly where you need them.