CHARACTER ANIMATOR FEATURES
Create expressive animation with facial motion capture.
Bring a cartoon character's face to life with real-time facial motion capture and automatic lip sync using Adobe Character Animator.
Use your own facial expressions to make a character talk.
With a human face and a laptop, you can easily create a video with an animated character. Performance capture technology in Adobe Character Animator works with your computer's microphone and camera to create a powerful lip sync and facial motion capture solution. Face tracking applies your facial data to an animated character, called a puppet, as you move your head and talk.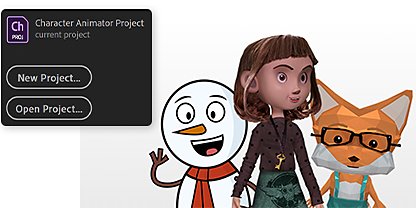 Start with a predesigned character.
Choose a preloaded puppet from the Character Animator home screen to explore facial motion capture. Then watch it come alive as you move.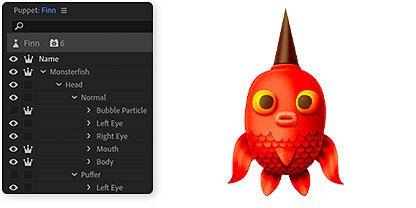 Create a custom avatar from a template.
Choose a simple character from the home screen and then edit their facial features. You can even copy and paste features from one character to another.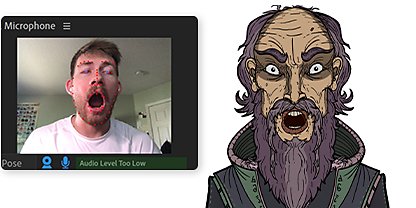 Sync with uploaded or live video and audio.
Line up the puppet's face with yours during live video, using markerless facial capture. Speak into your computer mic and the puppet will lip sync in real time, or upload prerecorded audio for your puppet to mimic.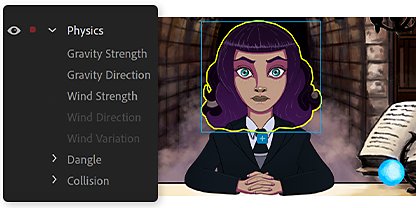 Add realistic details like hair movement.
Choose what moves on your character and how, in tandem with the facial animation, using the capture system's Physics tools to apply gravitational laws.
Design a high-quality animated face from scratch.
Quickly toggle between Adobe Photoshop or Adobe Illustrator and Character Animator to create a unique character of your own. This innovative facial motion capture software is integrated with Photoshop and all of Creative Cloud to make the design process flow.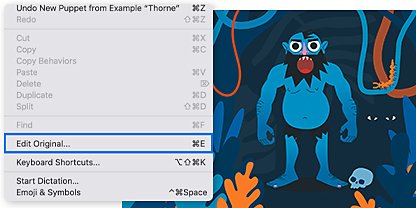 App integration makes facial edits easy.
Select your puppet and go to Edit › Edit original to open your character in Photoshop or Illustrator. Changes you make there will automatically carry over into Character Animator.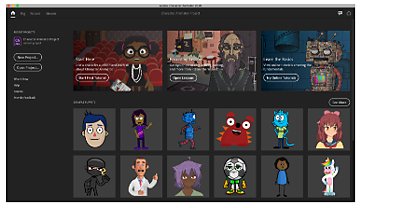 Let helpful in-app tutorials guide you.
Visit the home screen of Character Animate to explore animation production tutorials, exciting new features, and fun customizable characters.
Animate a sample face with motion capture data.
Re-create movement intuitively. Character Animator's beginner-friendly tools are also advanced enough for professional animators. Your puppet will mimic the movement of your eyebrows, nose, mouth, pupils, head, voice, and more.
---
1. Choose it:
Double-click on a predesigned character from the home screen in Character Animator.
---
2. Check it:
Be sure your laptop camera and microphone are enabled in the app. Check for your face and sound waves to show up in the Camera & Microphone panel.
---
3. Sync it:
Turn your gaze forward and click Set Rest Pose under Camera & Microphone to apply tracking points to your face.
---
4. Record it:
Use the Record and Stop buttons to record a clip of the character mimicking your facial motion and voice as you move and talk in real time.
---
5. Export it:
Save your project. Then click File › Export to transform your scene into a video file.
---
Follow along to start animating faces.
Check out helpful tutorials to get rolling on face capture — from designing a cartoon face one feature at a time to walking through entire character animations, limbs and all.
Design a basic face from a template.
Turn a Character Animator template into a custom puppet of any kind.
Create animated eyes and eyeballs.
Understand how to create eyes and eyeballs that move the way you want.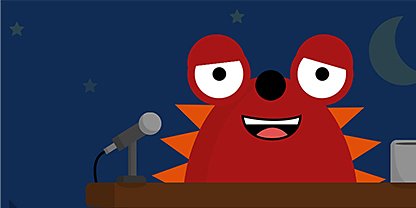 Learn the ins and outs of mouth shape.
Gain insight into making your character's mouth and its movements look realistic.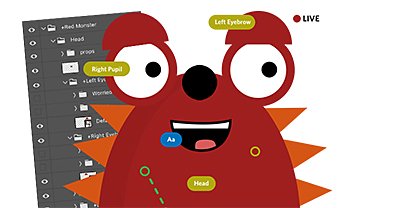 Animate a full character from eyes to limbs.
Go through the motions of animating a whole puppet, including face and body.
Find the Creative Cloud plan that's right for you.