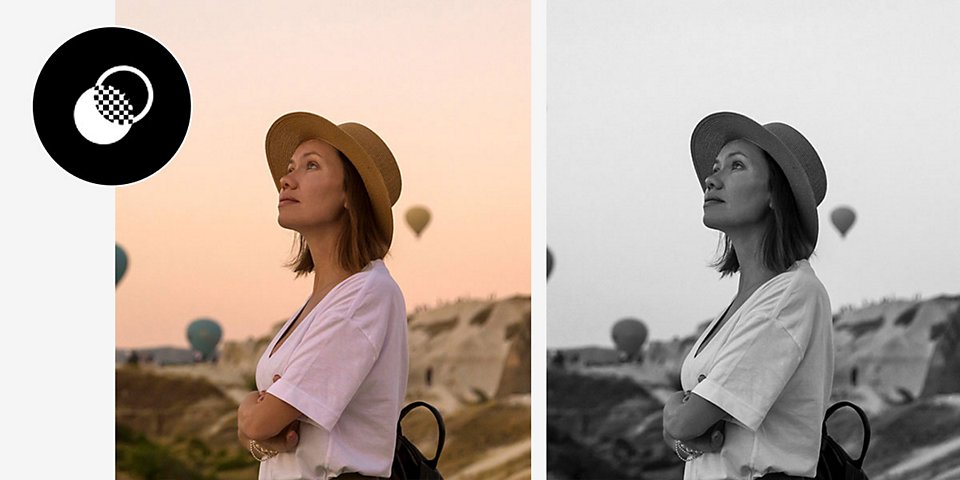 PHOTOSHOP lightroom FEATURES
How Adobe Photoshop Lightroom presets help make your work look professional and clean.
From black-and-white to retro looks, add a professional touch with the best presets for photography editing. Learn how to apply and find presets that suit your workflow.
Tools for amateur and professional photographers alike.
Lightroom brings powerful photo editing tools to your desktop, web, and mobile, regardless of the type of photography you do. The beauty of presets, which work like adjustable filters in Lightroom, is that they are useful for both longtime photographers and photography newcomers — they are tools that can bring a level of professionalism and polish to anyone's work.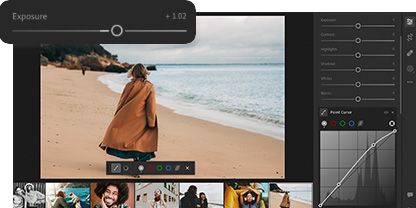 Edit like a one-click pro.
Access an easy-to-use interface that doesn't sacrifice options, so you can tap into powerful editing tools for both simple and complex edits.
Batch edit, so dozens of photos get the same adjustments quickly, or import photos for fast export to any format you need.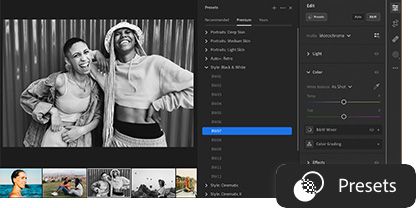 Easy to learn and feature-rich.
You can start using Lightroom in seconds, and customizing a preset is as easy as changing the sliders. Retouching, editing RAW photos, or finding a preset pack that suits your work — you can do it all.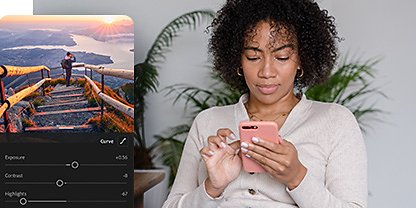 Mobile editing made easy.
Lightroom for mobile offers many of the features of Lightroom in an accessible package that you can use anywhere you bring your mobile device. Lightroom presets come standard.
The best Lightroom presets to highlight your work.
Lightroom has dozens of presets to match the look you want for your photography, as well as automated suggestions from the Lightroom community. These presets are under the Premium tab.
Take your photos back in time, or give them an aged look with this preset. Great for photos that feature lots of natural light or ones you'd like to give a fine art effect.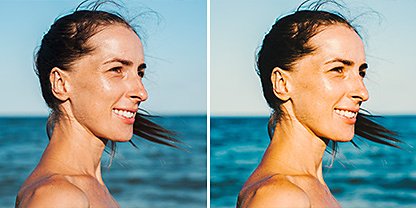 Lightroom has skin tone presets to quickly match an image to a particular look or subject matter. Lightroom features preset packs for Deep, Medium, and Light Skin people.
Perfect for travelogues, these presets give you many options for spicing up outdoor photography or landscape photography.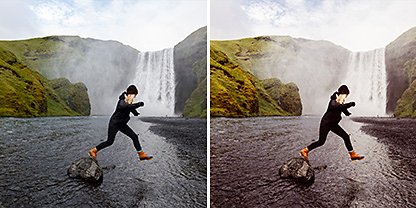 These presets match popular social media trends and filters, and they offer stylized options.
How to create your own presets.
Create a high-quality preset in just four steps.
---
With your photo selected in Lightroom, click the Edit icon and click Presets at the top of the column.
---
Choose the right preset for your photo — hovering over each gives you a preview.
---
Once you've selected a preset, you can customize the sliders to modify the effects of the preset to make it your own.
---
Save your photo, or if you want to return it to its original state, select the Revert to Original command.
---
Level up with these tutorials.
There are dozens of Lightroom tutorials available that will help you start making amazing edits in no time.