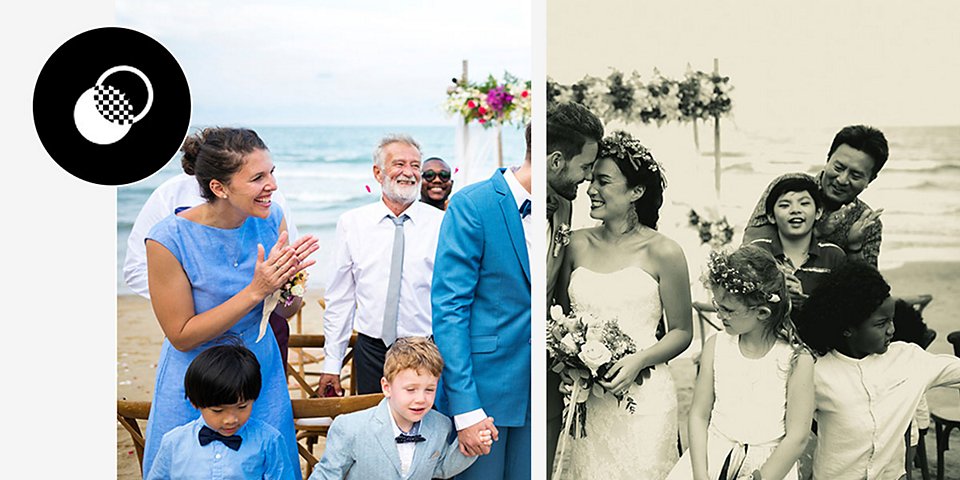 PHOTOSHOP lightroom FEATURES
Explore the 8 best wedding Lightroom presets.
Capture the moment and give your wedding photography a professional polish with Adobe Photoshop Lightroom presets. 
Make memories even more beautiful with free wedding Lightroom presets.
Whether you're a professional photographer conducting a wedding photoshoot or a wedding guest who snaps some great photos, you can touch up your images with Lightroom presets. Weddings are romantic and memorable experiences, and with the right editing, your photos can convey that atmosphere.
If you're a wedding photographer, presets can speed up your editing workflow and save you major time, especially if you have a large volume of photos to process and edit. And if you're looking for a specific effect, there are countless presets to help you achieve it. 
Get started with Lightroom presets.
Presets are an easy way to instantly elevate your wedding pictures. You can begin by opening your photos in Lightroom and then browsing the preset section. If you're looking for an easy place to start, explore the Recommended tab, which showcases a curated collection of presets, with thumbnails of each one applied to your image. Explore other useful wedding presets that are perfect for capturing romantic moments.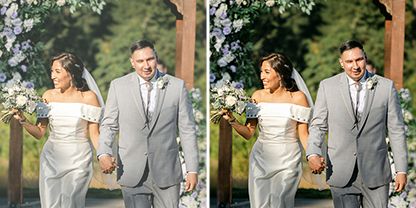 Give your wedding picture a classic, natural look with this preset. It will tweak your contrast, exposure, and shadows to give your image a bright, elegant, professional look.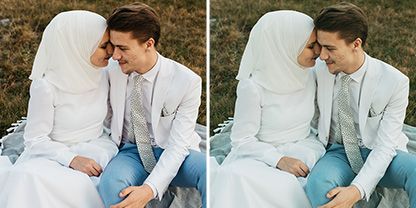 Basics › Creative › Flat & Green
Experiment with this color preset to soften shadows and give your image a cool pastel blue and matte green effect.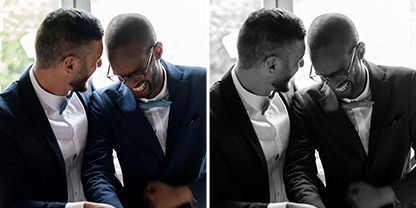 Get a classic, timeless look with black-and-white presets. Maintain the detail and tonal value of your image with the B&W Soft effect, while deepening the shadows and upping the contrast.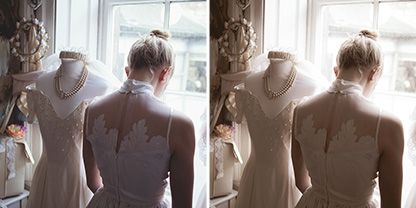 Basics › Creative › Aged photo
Achieve a vintage and retro vibe reminiscent of old Hollywood movies with this film preset. It will give your wedding photos a warm, bright hue while highlighting the nostalgic film grain.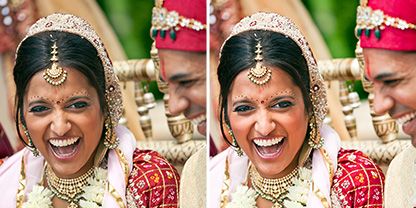 Make sure everyone in your wedding portraits is looking their best with these portraits for every skin tone. Browse more than 35 presets for deep skin, medium skin, and light skin to find the right fit based on your lighting conditions.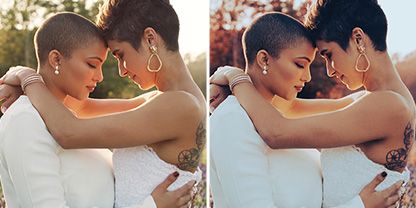 Go full glamour photo with these cinematic presets. Use color grading to adjust the shadows, midtones, and highlights of your image and give it a slick and streamlined or light and airy atmosphere.
Explore preset packs designed by artists.
While Lightroom comes with dozens of free versatile presets that are ready to use at the click of a button, it's easy to add to your collection and download free preset packs. Take a look at these professional Lightroom preset collections designed by photographers for specific settings.
Indoor wedding portrait presets.
These presets, designed by photographer Chris Hau, are perfect for indoor events. Use his Soft + Bright custom preset to give a dimly lit photo more life and energy.
Presets for outdoor weddings.
Photographer Melissa Findley designed her presets to capture high-quality images of landscapes and people. Use her Cotton Candy preset to bring the natural light in your photos to life.
How to make wedding presets in Lightroom.
---
Choose a photo and click Edit. Then start adjusting the editing controls to your individual needs.
---
Click Presets in the Edit panel. Then select the three-dot icon in the upper right corner.
---
Adjust the Light and Color sliders and use Effects to add Grain or a Vignette.
---
Select Create Preset and then choose a name for your preset. You can also select a group for your preset. Otherwise, it will nest under the User Presets group.
---
Select which edit settings you want to include in your new preset from your current image, and then click Save.
Keep learning with Lightroom.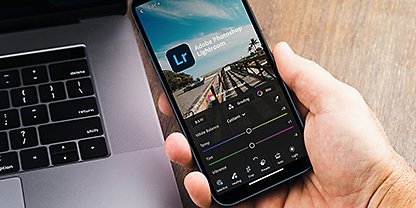 Use Lightroom for mobile.
Learn how to use mobile presets and photo editing tools to create artistic, unique effects anytime, anywhere.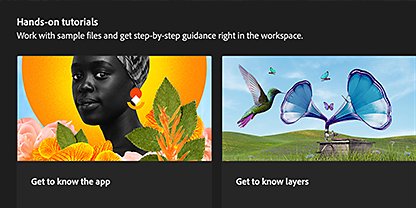 Follow along with the pros.
Check out these tutorials, crafted by professional photographers, and access in-app learning and inspiration tools.