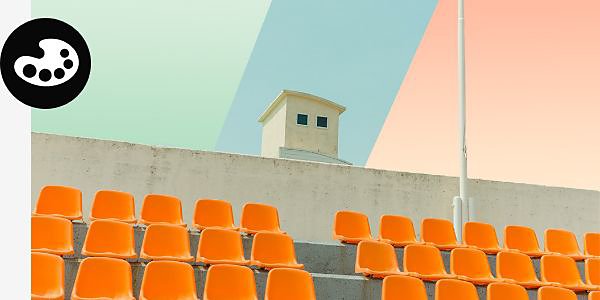 How to change background colors in Adobe Photoshop.
Whether you want to swap the backdrop of your product photo or change colors in your graphic design, it's easy to get the look you want with these quick tips.
Change background colors for results that stand out.
You can transform white backgrounds into bright pops of color in just a few steps with Photoshop. Changing the background of your photo or design is a quick and easy way to elevate any project. Swap out one color for a different shade, make a transparent or textured background, create a gradient for an ombre effect, and so much more. Whatever your creative goals, take your designs further by switching up the background.
To change the color of a design in Photoshop, follow these tips:
Choose a color at the get-go.
If you make a new project in Photoshop, there's an option to choose a custom background color in the new document menu. Use the background contents drop-down menu to choose the hue you want. When you start adding elements on top of this layer, your unique background color will already be in place.
Add color to an existing image.
To change the color of the background in an existing design that already has a transparent background, you need a few more steps. To create a new background, select the Layers panel, choose New Filter Layer, and right-click Solid Color. Name your layer, and select a color from the palette window that appears.
How layer masks make background changes easy.
If you don't have an image with a transparent background, you change background colors using a layer mask.
Layer masks are a versatile tool you can use in all sorts of ways, including changing the background color of a photo without affecting the foreground. This technique is a type of nondestructive editing, meaning that you can make portions of the image visible or transparent without deleting any information. You'll need to select the subject you want in the foreground before you apply a layer mask to the background of the image.
Use the Quick Selection tool to quickly highlight your subject or experiment with different selection tools like the Object Selection, Magic Wand, and Lasso tools. Once your subject is highlighted, apply a mask. Then click the three-dot menu on your layer and choose Invert Mask to swap it so it's revealing the background instead of the subject. If you want to get even more precise, use the Brush tool to edit the mask and reveal more, or less, of the image. 
Edit backgrounds with layer masks and selection tools.
Start with the Select Subject tool.
You can highlight the subject of your image in just one click. Choose any selection tool, like Quick Selection or the Magic Wand, to reveal the Select Subject button in the Options bar. When you click the button, Photoshop uses AI to automatically find and select the edges of the most prominent subject in your image.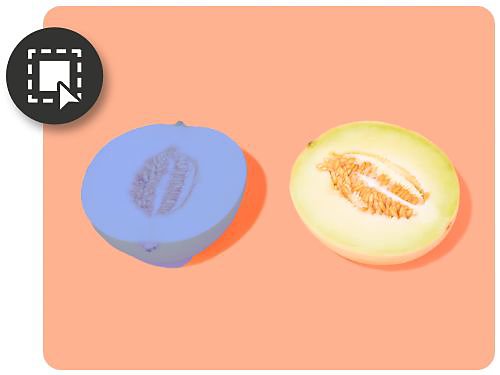 Try the Object Selection tool.
Easily select people, cars, furniture, pets, clothes, and more with the Object Selection tool. Just select the tool, hover your cursor over the element you want to highlight, and watch as it automatically selects the object. From there, just click to make the selection.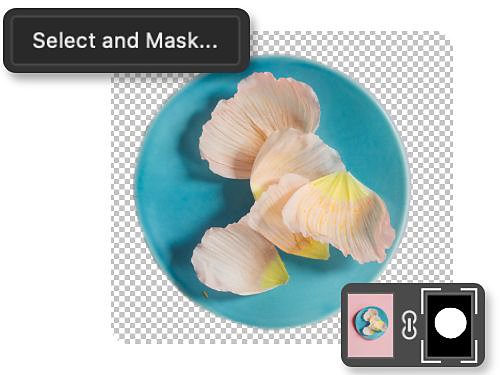 Fine-tune with the Select and Mask workspace.
To adjust your selection, use the Select and Mask workspace. Adjust the tools and sliders to tweak and clean up your selection. Smooth the edges of your subject to make things crisper, or edit out fringes of unwanted color at the edge of your selection.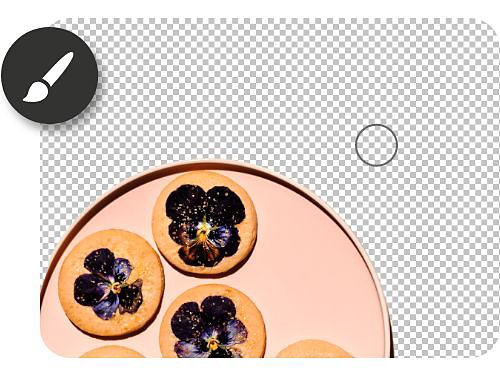 Paint with the Brush tool.
You can help your subject blend with the new background color or get incredibly precise, crisp edges by painting on your layer mask with the Brush tool. Draw on the mask in black to conceal the image, or in white to reveal it, and adjust the opacity of your brush to create gradients or hard edges.
How to add a new background color in Photoshop.
Follow these step-by-step tips for changing the background color of an image.
---
Start by opening a new document, project, or photo in Photoshop.
---
Choose Select Subject or Object Selection from the toolbar to automatically highlight your subject.
---
To adjust the background instead of the subject, click Select › Inverse to swap your selection. 
Then use the Brush tool to edit and fine-tune your layer mask and perfect your selection.
---
Click the New Adjustment Layer icon at the bottom of the Layers panel, click Solid Color, and choose your desired hue with the Color Picker window.
---
If you want to change the color of the background again, just double-click on the Color Fill layer thumbnail to bring out the Color Picker window to select a new shade.
---
Discover more about layer masks and background editing.
Take your photo editing skills further by diving into these tutorials and discovering the ins and outs of Photoshop.
---
Learn more about layer masks.
Explore the power of layer masks, learn how to invert selections, and make bold edits with just a few clicks.
---
Give every landscape photo a sky worth remembering with these step-by-step tips.
---
Discover how to cut an object from a scene and remove background layers with these quick steps.
---
Overlay images for unique effects.
Experiment with blending modes to combine images and create interesting textures.
---