How to curve text in Adobe Photoshop.
Controlling the position and behavior of text is a key graphic design skill. Learn to curve, reverse, and warp text.
Text controls that let you take the wheel.
Learning to control text within designs can give a big boost to both the look and flow of your projects. Photoshop gives you the tools you need to expand your creative horizons.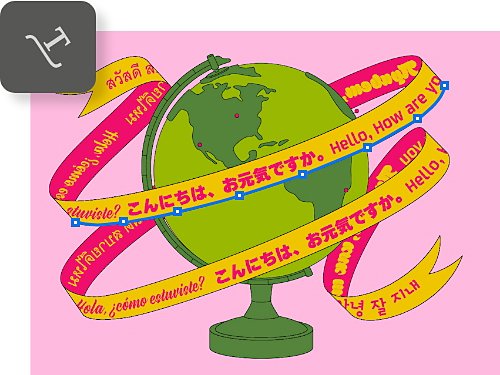 Curve text without distorting it.
You can use the Photoshop Curved Path method to curve and shape text without distorting it. Until you finalize it, it will stay crisp, clean, and curlicue-d.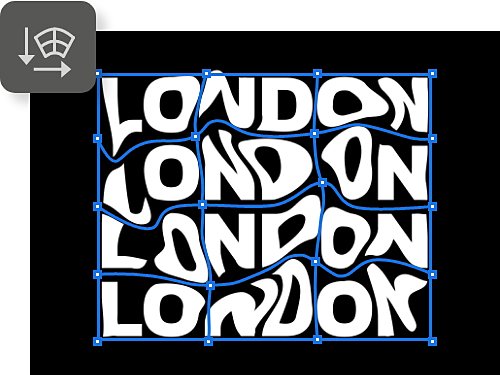 If getting warped with curved text is more your speed, you can distort and skew it to match your artistic vision. With the Warp tool, text is yours to control.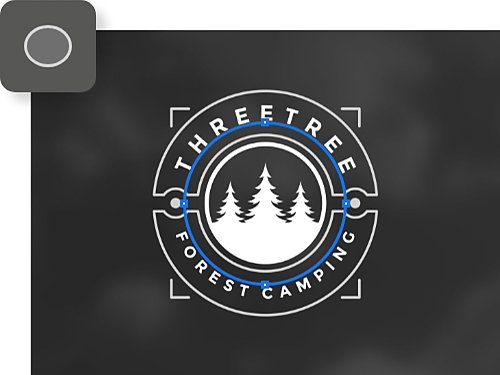 Unlock the power of ellipses.
Ovals are powerful shapes, and Photoshop gives you the ability to create and snap your text to their curves with the Ellipse tool, Elliptical Marquee selection, and the Curvature Pen tool.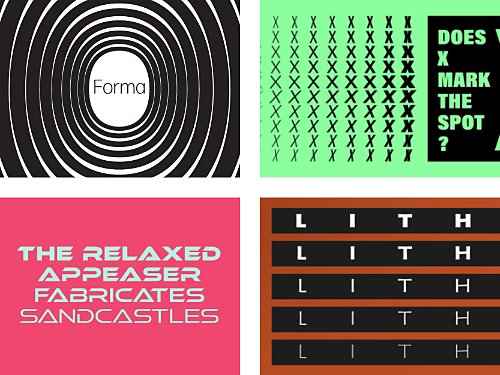 With access to Adobe Fonts included in an Adobe Creative Cloud subscription, you have the option to use, modify, and curve any font to your liking.
How to create a curved line of text in Photoshop.
Using the Pen tool, you can create text that follows any type of curved line you create. 
---
Select the Curvature Pen tool in the side toolbar, and make sure Path is selected in the options bar up top. 
---
Draw your line by creating individual points with your cursor in the shape of the curve you want to make.
---
Click and drag one of the anchor points along your path to perfect the bend, arc, or curvature that you want.
Select the Horizontal Type tool, and hover over the path you created until you see the cursor change to a squiggly line and click it. 
---
Type out your text, and adjust color and size to your liking.
---
Whether you're just starting to learn the ropes of graphic design or you're an experienced professional, there are plenty of reasons to curve text.
Creative social graphics.
Perfectly aligned text is great for many designs. But sometimes you need to add in that human touch. Manipulating text makes your posters, social posts, and brochures more memorable.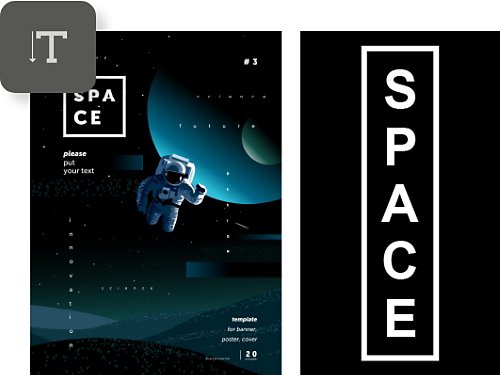 You're not going to be able to fit horizontal text into every type of design, so sometimes you'll need to go vertical, curved, or even upside down to squeeze it in. Paths let you use every part of your space.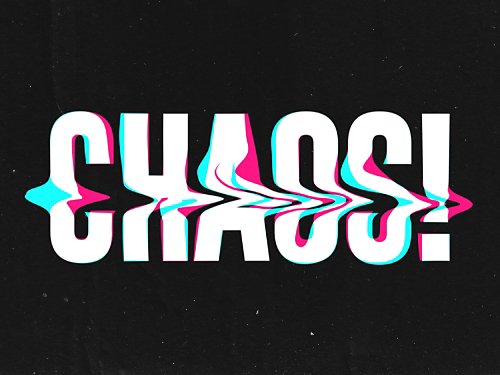 The meaning of the words you use tells one story, but their arrangement tells another. Curving, reversing, and changing the way you read text can alter how your audience encounters it.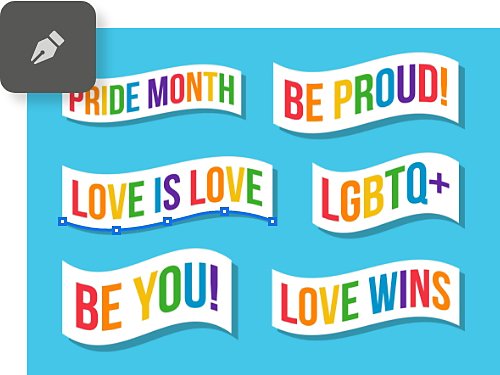 With the freedom of the Pen tool, you're not limited to the geometric circles of the ellipses. You can create paths of any shape and size to breathe life into your designs.
Discover other text effects.
Try out different techniques and text tools with these helpful Photoshop tutorials.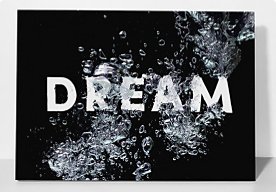 Enhance your photos with text.
Learn to add photos to text and how to make fine-tuned edits as needed.