Enlarge images quickly and easily.
Photo editors often run into image enlargement issues with large format printing and other tasks. Discover how to upsize your images for any medium with Adobe Photoshop.
Adjust the size of an image to whatever you need.
If you're printing photos or preparing a large digital canvas, you may need to enlarge your images for various mediums that require different file sizes. With the right tools, you can expand image size for any job while retaining high-quality image resolution.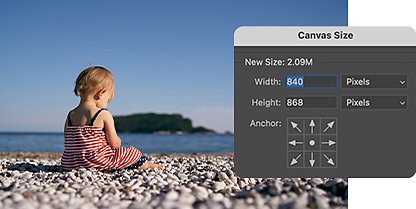 Adjust your canvas for resizing.
Adjust canvases at will from the Image menu bar to meet the needs of the job, no matter how large.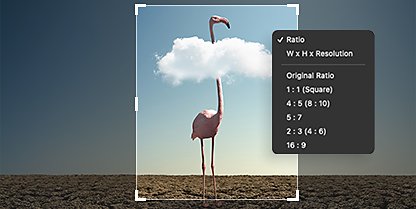 Preserve aspect ratios of your original image as you change sizes to meet various specifications that graphic designers and photo editors work in.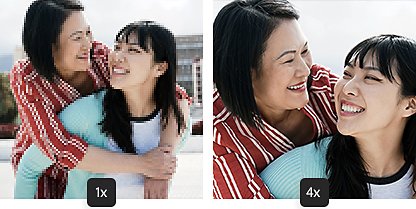 Let Adobe Sensei AI generate new pixels to fill gaps in your photo as you enlarge it to make seamless enhancement a breeze.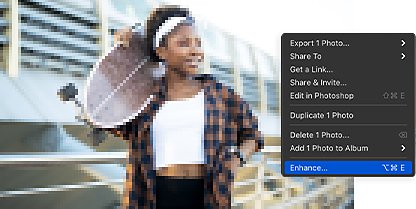 When you enlarge a picture in Photoshop, you can make the image bigger with no reduction in quality by using the Adobe Camera Raw plug-in enhancement tools.
Enhancement plug-ins keep your images sharp.
Bypass the challenges of enhancing and resizing smaller images with Photoshop tools to enlarge images for printing and display.
With the power of artificial intelligence, automatic upscaling technology in Photoshop keeps images sharp after a resize or crop.
Get maximal enhancements for large-format and high-DPI printing with Super Resolution in the Camera Raw plug-in.
How to enlarge an image in Photoshop.
Use Super Resolution to increase the size of an image without losing the detail it had at its original size. Super Resolution also automatically cleans, sharpens, resamples, and enhances your new image.
---
From Camera Raw (the plug-in, not the Photoshop filter), open your original image.
---
In the filmstrip, right-click or control-click an image file and select Enhance from the menu.
---
Check the box that reads Super Resolution. You'll see a time estimate beneath it.
---
Click Enhance. The algorithm will do its work, and the new, larger image will be automatically produced, with the file extension DNG attached to it.
---
Hone your image editing skills.
These tutorials will show you how to resize images and enhance a digital image for detailed work.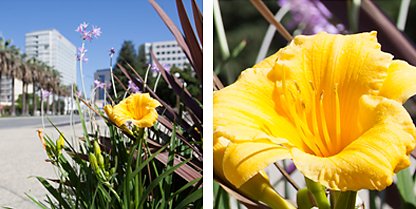 Watch this quick video to learn how to easily adjust the size of your images in multiple ways.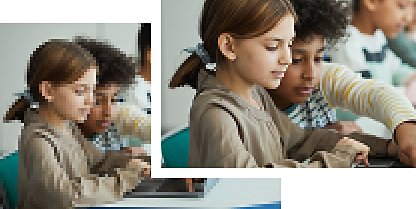 Learn how to enlarge a picture in Photoshop without losing image quality. Use the Raw Details setting to refine images as you resize them.
Find the Creative Cloud plan that's right for you.