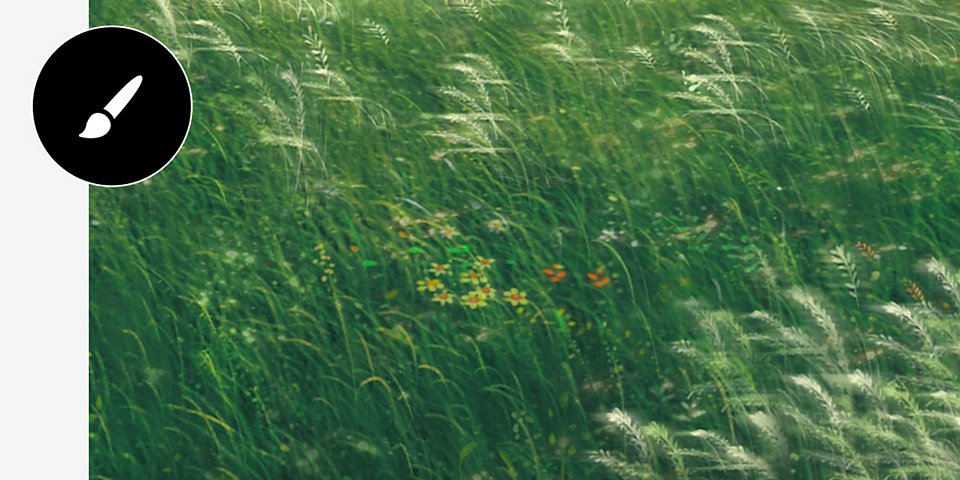 Create lifelike foliage with grass brushes in Photoshop.
Paint a variety of vegetation with grass brush presets, or create your own. Learn how to make lush grass and nature brushes with Adobe Photoshop. 
Bring green grass to life in all its glory.
Whether you're creating a stylized illustration or touching up a high-resolution landscape portrait, grass brushes offer a number of ways to help you craft organic looks.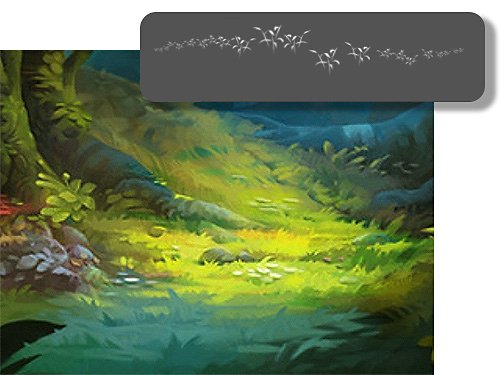 Grass brushes for every project.
From the Photoshop brush panel, you can find grass brushes suited to the needs of your project, or find and install new brush packs to meet a specific need.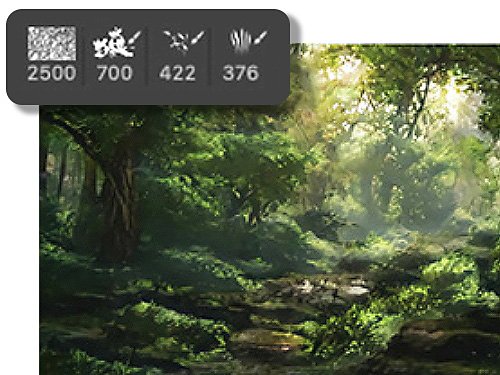 Lifelike grass textures for illustration.
Whether you're trying to enhance real grass with subtle brushwork or create a watercolor field of grass, brush presets and customization options untether your imagination.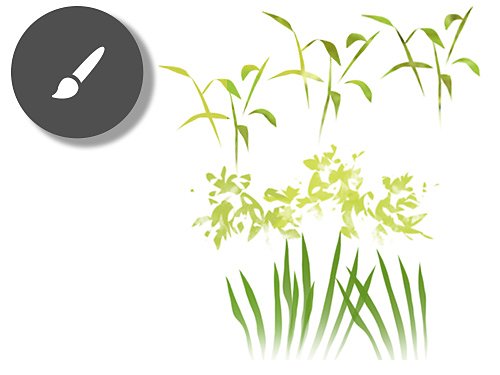 Make plants, leaves, and flowers.
Want to make plants? No problem. Photoshop brushes can take on a number of recognizable shapes and sizes, including tree brushes, leaf brushes, and flower brushes.
Grass has many layers, and creating foliage brushes with robust volume and texture is as easy as adjusting a few settings.
How to install Photoshop grass brushes.
Install your own grass brushes with a few quick steps:
---
Download a selection of different brushes as a brush pack.
---
Launch Photoshop, open the Brushes window, and then open the menu to the right and select Import Brushes.
---
Select the ABR file for the grass brush pack you're using. 
---
You're ready to start painting foliage on your canvas with your new grass brushes.
---
Great uses for grass brushes and the Brush tool.
Creating vegetation, from swamps to manicured lawn
Painting fur and other natural materials
Drawing eyelashes or thin hairs
Adding texture to a landscape
Creating background plants and trees
Grass brush tips and tricks.
Explore free resources, tutorials, and templates to help you create the best grass brushes.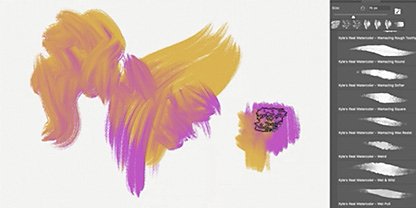 Learn to boost your graphic design projects with control and adjustment of brushes.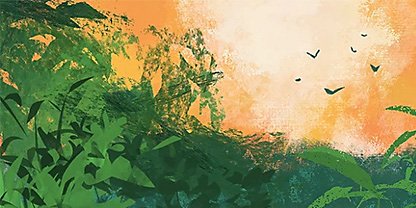 Try the ultimate grass brush set.
Award-winning artist Kyle T. Webster has numerous brushes and tutorials available, free with an Adobe Creative Cloud subscription.
Find the Creative Cloud plan that's right for you.