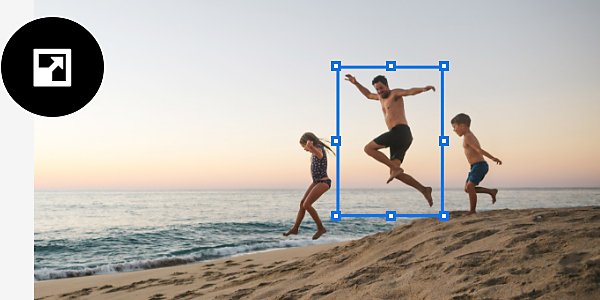 How to resize a layer in Adobe Photoshop.
Discover how the Free Transform tool can help you tweak a single part of your image without altering the rest.
There are many reasons to resize layers.
In Adobe Photoshop, it's easy to alter the size of an individual image layer without affecting the overall image size. This functionality has all kinds of applications in graphic design and photo editing.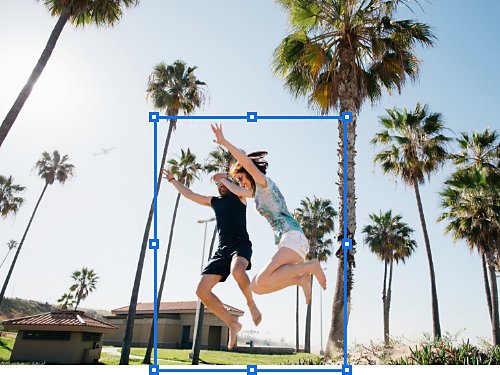 Scale elements for perspective.
Add a palm tree to your vacation pictures and scale it up to fit, or make your head smaller in that awkward family photo.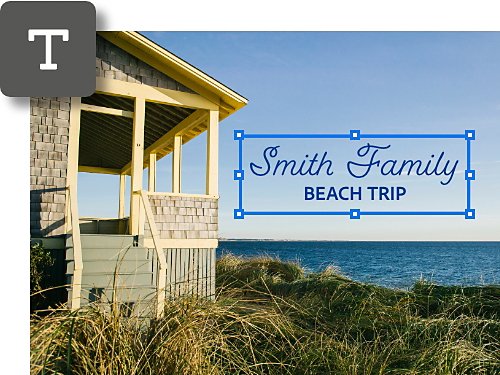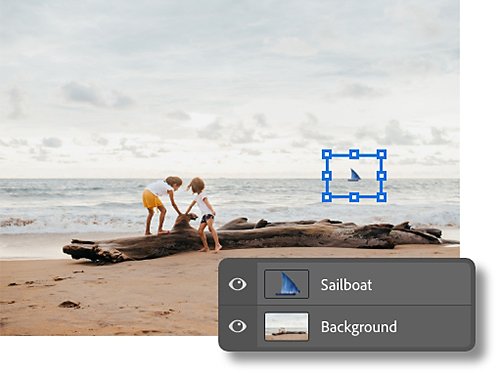 Bring balance to your design.
Whether you're making a logo or an art piece, you can increase or decrease an element's layer size to balance your composition.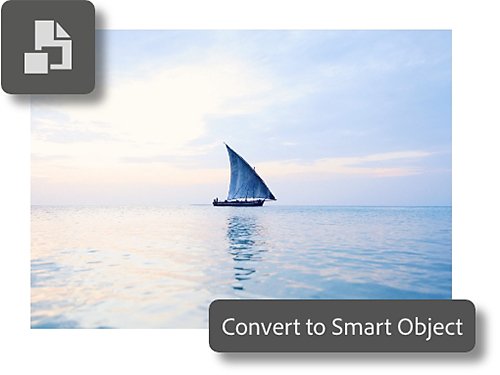 Repeatedly resizing an image can reduce its quality. Using Smart Objects to resize a layer keeps your image clear without destroying pixels.
How do I change the size of a layer in Photoshop?
You can alter the size of a layer using the Free Transform tool in four simple steps.
---
From the Layers panel, select the layer or layers you want to resize.
---
Select Edit › Free Transform.
---
While holding the Shift key to avoid distorting the image, click and drag the corners or edges of the Transform border to resize or rotate the content.
---
Press Enter (on Windows) or Return (on macOS) to finalize your changes.
---
Is there another way to change a layer's size?
If you want to make precise adjustments to the size of your layer, use the Free Transform tool to adjust the field values.
Select the Move tool from the toolbar on the right.
Select Show Transform Controls from the Options bar.
Click on the bounding box surrounding the selected layer.
Enter your desired percentages next to Width and Height to scale the layer to a specific value. Right-click inside the percentage field to select a different unit of measurement like pixels, centimeters, or inches.
 When you're done, press Enter or select the checkmark to the right of the menu bar.
Other tips for using layers.
Learn shortcuts and best practices that make working with layers a breeze.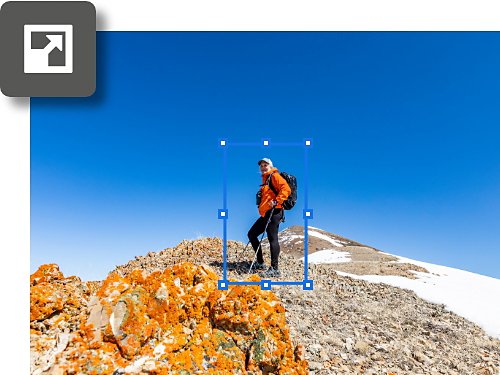 Use a keyboard shortcut to resize a layer faster.
Press Ctrl+T on Windows or Command+T on Mac to instantly access the Free Transform tool and bring up the sizing handles so you can adjust the size of your layer. 
When you're working on a project with multiple layers, you can rename them to make it easier to identify the one you want to resize. Just double-click the layer name to modify it.
Explore tutorials on how to make the most out of every layer. 
Layers are a versatile tool for nondestructive editing that you can use to composite images together, add special effects, and otherwise enhance your image.
By adjusting the layer opacity setting you can control how much of a layer is visible and how it blends with the layers beneath it.