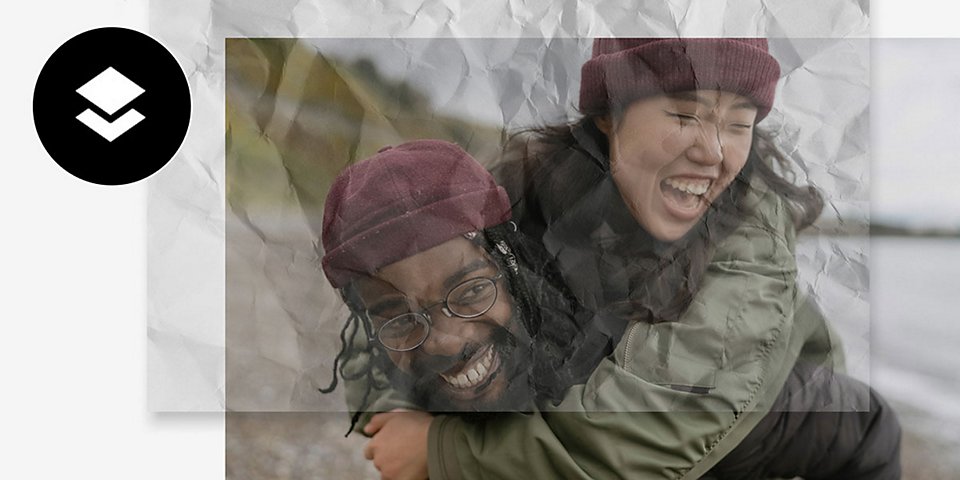 Add depth to your work with Adobe Photoshop textures.
Learn how to apply seamless textures in Photoshop and amplify your next poster or web design in a few simple steps.
Achieve unique effects with texture overlays.
Photoshop textures are effects you can layer on your graphic design project or photo using blending modes to create unique effects and opacity settings to adjust how images layer on top of each other. This can give a family photo a vintage paper aesthetic or a logo design a grungy concrete texture. Whatever your goal, Photoshop textures can help you bring a new level of intricacy to every project.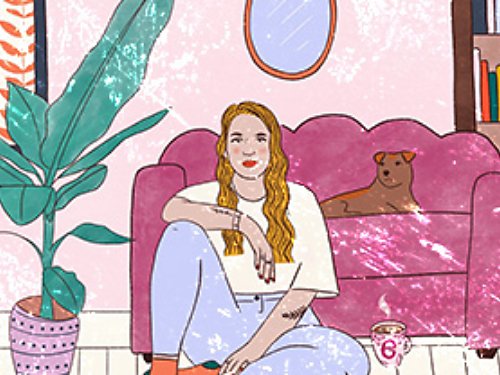 Textures are a great way to add visual interest to your vector graphics and web designs. Whether it's a watercolor texture or wood texture, break up your solid colors with compelling overlays.
Use old paper textures or canvas textures to give your photo an aged, vintage appearance. Or apply abstract effects like a grunge texture to give it a more well-worn vibe.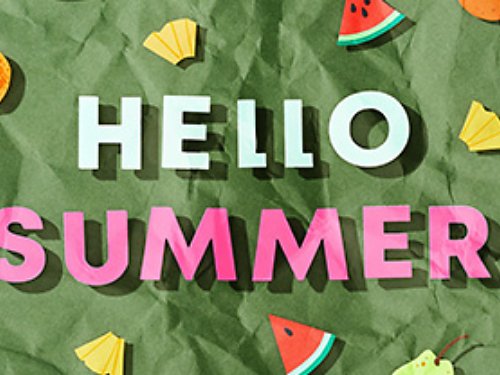 Experiment with different textures.
Textures are versatile tools. Use them to smoothly edit the color gradients in a background image, or help typography stand out by layering text with interesting effects.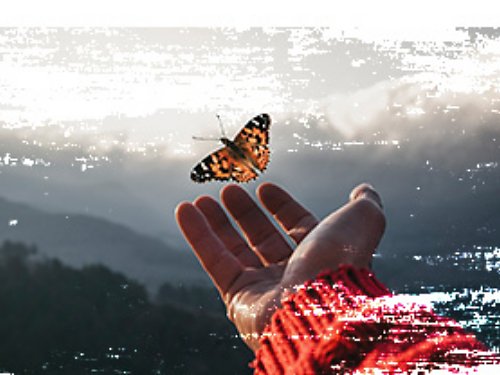 Get detailed with texture.
Use Photoshop brushes to apply texture to specific areas of your project. This works especially well for organic lines, since textured brushes let you draw and sketch over your existing images.   
Find just the texture you're looking for.
Whatever aesthetic you want to use, whether it's a subtle shiny metal texture or striking halftone effect, there are many Photoshop textures that can help you create it.
Start with free texture packs.
Explore the free high-resolution texture packs available in Adobe Stock. Browse the library and experiment with different effects.
Create your own textures.
If you can't find the right effect, you can always turn your own high-quality photo into a texture template and layer it on another image using blending modes.    
How to add texture to an image.
Follow these quick steps to apply a texture to a photograph.
---
Open Photoshop and import the image you want to add texture to.
---
Add your texture image by selecting File › Place Embedded, then navigate to where your texture image is saved.
---
In the Layers panel, place your texture image on top of your background image.
---
Make sure the top layer is selected.
---
At the top left of the Layers panel, change the blend mode in the dropdown menu from Normal to Overlay.
---
Experiment with different blend modes and try changing the Opacity slider to change the look of the texture on the image. 
---
Save your project as a PSD file, or export your image as a PNG or JPEG to easily share it online.     
---
Photoshop texture questions? We have answers.
Learn even more about Photoshop texture effects.
There's a gallery of free filters and textured effects in Photoshop. In just a few clicks, they can give your photo a stained glass look or a retro film grain effect.
It's simple to combine images using blending modes to give one photo the texture of another image. Whether you upload your own textured images or use free photos and textures from Adobe Stock, the possibilities are endless.        
Import textures into your Photoshop file by opening your image file. Now, select File > Place Linked. Choose the image you wish to use as a texture and click Place. This imports the image into your main document and keeps it separate from the original file. Resize your texture, rotate it, adjust its opacity/blend, and move it around until you're happy with how it looks. Adobe Stock is home to hundreds of textures available for purchase or download. Many free textures are available for your use as well.
Creating a brush from textures is a multi-step process that can add real depth to your project. The following process is a basic way to turn any texture into a brush:
1. Open the texture in Photoshop and go to Image > Adjustments > Brightness and Contrast and adjust the Contrast to 100.
2. Use the Lasso Tool to select the area of the texture you like. Then go to Edit > Define Brush Preset. Name the new brush.
There's more than one way to use textures. Explore these tutorials and learn how you can apply artistic effects to your next creative project.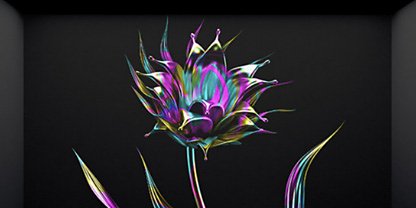 Follow this step-by-step guide to turn blended colors into a paintable marble texture.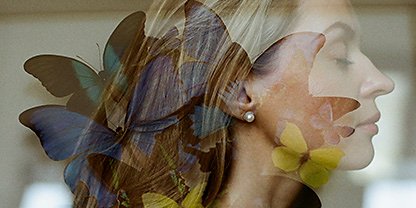 Learn different ways to combine and layer images with these Photoshop tutorials. 
Find the Creative Cloud plan that's right for you.