From idea to illustration with generative AI.
Magically transform a simple text prompt into a fully editable vector graphic with new Text to Vector Graphic, powered by Adobe Firefly. Plus, quickly identify and edit fonts in any image with Retype.
Starting at    ​.
Want to try Generative Recolor on mobile now?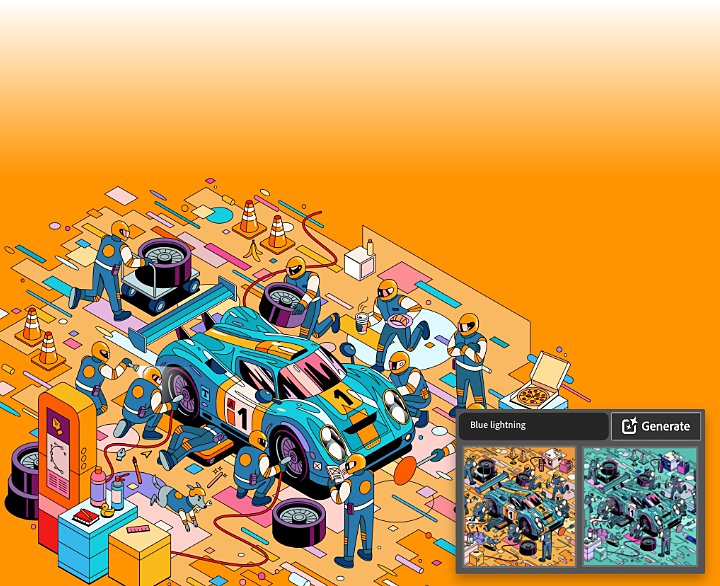 Build your brand's building blocks.
Aaron Atchinson uses Illustrator to create logos and icons that look amazing everywhere — from websites to sweatshirts, social to swag.

Make bold graphics that work anywhere.
Design studio The Branding People combine shapes, color, and type in Illustrator to make unique marketing graphics that scale from the screen to the street.

Bring your products to market in style.
Shanti Sparrow uses Illustrator to create boldly colored patterns that make brands pop — in packaging, mobile apps, signage, and more.

Design incredible infographics.
Konstantina Gavalas tranforms complex data into simple graphics with Illustrator tools, making it easier for businesses to see trends, discover insights, and make smarter decisions.
We're always adding new features to Illustrator so you can create with precision and control. And with your Creative Cloud membership, you get them as soon as we release them.
Photography, video, graphic design, illustration, and so much more. Everything you need, wherever your imagination takes you.