Adobe Technical Communication Suite

Four market-leading tools for your technical, eLearning and business content.
One value-for-money suite.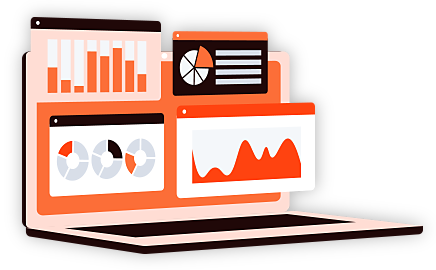 Maximize the impact of your enterprise content
Better technical content fuels better business results. The 2022 Adobe Technical Communication Survey heard from more than 700 technical writers and content strategists across dozens of industries. Learn how your peers are approaching trends and defining priorities to create quality technical content.
Get cutting-edge tools, cut 48% off the cost*.
Adobe Technical Communication Suite gives you four cutting-edge products that transform your technical, eLearning, and business content into exceptional experiences. Boost productivity as you work on long, complex XML and non-XML content with Adobe FrameMaker. Deliver highly personalized help, policy, and knowledge base content experiences with Adobe RoboHelp. Create responsive eLearning content with Adobe Captivate. Collaborate in real time using shared PDF reviews with Adobe Acrobat *.

Adobe FrameMaker
Work on long, complex content more productively with the powerful capabilities of Adobe FrameMaker. Author in XML or DITA with a powerful, easy-to-use workspace. Create rich, immersive experiences using online videos and unmatched image handling. Collaborate seamlessly using Online Review. Easily take your content to global audiences with new support for XLIFF. Publish for a range of devices from a single source as WYSIWYG PDF, responsive HTML5, EPUB, mobile app, and more.
Adobe RoboHelp 
Create and deliver exceptional help, policy and procedure, and knowledge base content with Adobe RoboHelp, now also on Mac. Author microcontent to fuel chatbots, featured snippets in search results, and more. Create media-rich experiences using HTML5 and CSS3. Make collaboration seamless using web-based review capabilities. Personalize customer experiences using Dynamic Content Filters. Publish content as frameless Responsive HTML5, PDF, mobile app, and much more to serve customers across all touchpoints.
Adobe Captivate 
Conquer new learning landscapes with a smart authoring tool that lets you create all kinds of fully responsive eLearning content with Adobe Captivate. Embrace the future, as you effortlessly design modern immersive learning experiences leveraging virtual reality and 360-degree media assets. Amplify video-based learning by easily adding interactivity to videos that you record yourself or bring in from YouTube, and drive up learner engagement.
Adobe Acrobat*
With Adobe Acrobat, you're always connected to the tools and documents you need to stay productive and do great things—no matter where you are or what device you're using. With Document Cloud, get every ounce of potential out of your PDFs from any device. Make collaboration with multiple stakeholders painless with Online Review capability of Document Cloud services.
See what industry experts have to say
"Both Adobe FrameMaker and Adobe RoboHelp now have the ability to export directly to XLIFF format for translation, and then import the resulting translation. This will save time and reduce errors. This workflow is very important for our business and gives us new options."
—Alexandra Duffy, Technical Publications Manager, Vectorworks Inc.

"Moving to a 100% subscription model with Adobe Technical Communication Suite means that we can expect new and enhanced features every few weeks - no need to wait for a new release after 18 months anymore."
—Thomas M. Aldous, Founder, The Content Era, LLC
"With Adobe FrameMaker, you can evolve your organization's authoring experience to capitalize on the efficiencies of DITA authoring, using the intuitive and powerful WYSIWYG environment that you have come to expect from Adobe. Effortlessly add to your output offerings, such as LiquidMode PDF and Responsive HTML5, by leveraging the easy-to-customize publish settings files, and generate multiple outputs with the push of a button."
—Susanna Carlisi, Content Strategist & Tools Specialist, Ciena

"I am pleased that managing between different topics and different ditamaps in Adobe FrameMaker is now much more flexible and the chunking command works well in both DITA and HTML applications."
—Dr. Hadi S. Hosseini, Technical Writer, SCANCO Medical AG, Switzerland
800,000+ users across 40,000+ companies worldwide trust Adobe Technical Communication tools to deliver measurable gains!

Do more with a range of cutting-edge, integrated Adobe Technical Communication solutions designed to efficiently and effectively manage the end-to-end content lifecycle of individuals and organisations alike.