Explore noise reduction with Adobe Audition.
Learn how to eliminate background noise and improve sound quality with these intuitive audio editing tools.
Reduce noise on any project.
Whether you're recording on an iPhone or a high-quality video camera, picking up some white noise or background sounds is practically inevitable. But with editing tools in Audition, like DeNoise and Noise Reduction, you can rework audio and remove interruptions to get the best sound.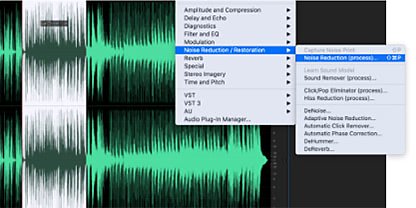 Edit noise levels with ease.
Make adjustments in the Effects menu to reduce unwanted noise. Select Noise Reduction to reduce background and broadband noise.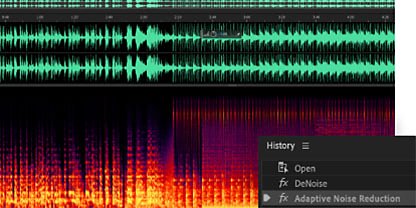 Combine effects to reduce noise.
Fine-tune your noise reduction techniques by using or combining effects like the DeNoise effect, Adaptive Noise Reduction effect, or Manual Noise Reduction effect to cut ambient noise, tape hiss, and background distractions.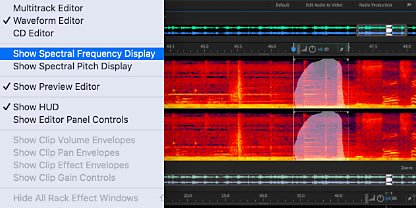 Edit low and high frequencies.
Use the Spectral Frequency Display to visualize your audio noise, and then edit specific frequency ranges precisely using the Brush or Lasso tool.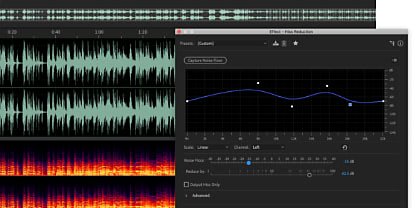 Listen and edit as you work.
Get the best audio quality by making real-time adjustments to your clips using effect sliders.
Do more with your reworked audio.
Edit your audio to eliminate different types of noise, and then use it across all your projects in different Adobe apps. Whether you're a professional, a beginner, or somewhere in between, do more with the best creative tools available.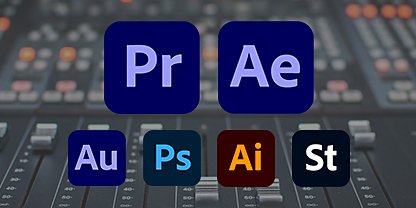 Use edited audio across creative projects.
With Adobe Creative Cloud, you can pull your perfected audio into Adobe Premiere Pro as the soundtrack for your newest video project.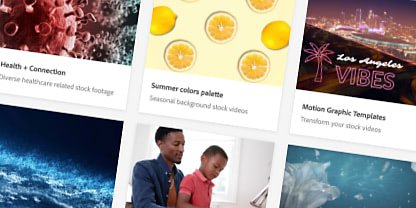 Pair it with the perfect footage.
Check out Adobe Stock videos to find the right visuals to accompany your voice-overs, interviews, and more.
Hone your audio editing skills.
Get a closer look at audio editing tools and learn how to remove different types of noise from your tracks. Edit higher frequencies, remove sounds, and explore the possibilities with tools in Audition.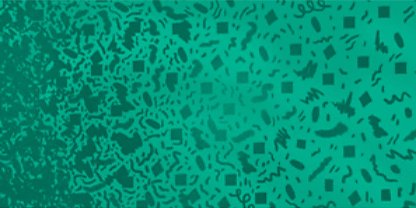 Apply noise reduction tools.
Learn how to restore audio by experimenting and mastering a variety of noise control tools and effects.
Take a closer look at higher frequencies.
Explore the ins and outs of the Spectral Frequency Display, and learn how to remove beeps, hisses, and noise by visually editing waveforms.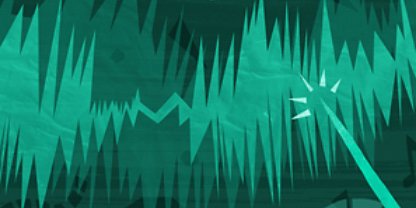 Remove sounds in a snap.
Dive in with the Sound Remover effect, and learn how to scan clips and remove elements quickly and easily.
Pick up the basics of adjusting audio levels.
See how adjusting audio levels can instantly improve the quality of your track, and learn how to reduce the volume of a specific section.
Find the plan that's right for you.