Welcome to Adobe RoboHelp
Thank you for accepting the invitation. It's great to see you here with the rest of your team. Let's get started so you can get down to
 business. Please follow these instructions to install your product.
Step 1 - Download Adobe RoboHelp
Click here if you experience any difficulty in downloading the file.
To download the Mac version of the latest release of RoboHelp, click here.
Step 2 - Use your Adobe ID to Sign in and start using Adobe RoboHelp
For any queries, please write to us at techcomm@adobe.com
---
Get the most out of Adobe RoboHelp
Get started with Adobe RoboHelp
Learn about the new user interface and features so you can create amazing Help content for customers.

Explore the advanced features in Adobe RoboHelp

See how you can upgrade projects, work smarter with the new minimalist interface, collaborate with source control solutions like GIT, author Microcontent and more.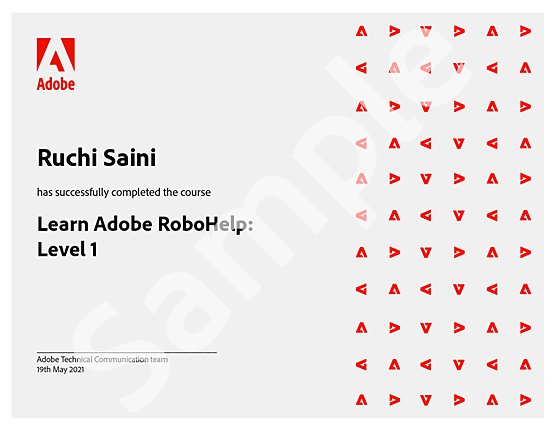 Online training for Adobe RoboHelp
Get instant access to high-quality, on-demand training courses for your favorite tools like Adobe RoboHelp, developed by leading industry experts.
What makes these courses unique?
FREE for a limited period only (Regular price $99.99/user/year)
Updated frequently to cover latest releases
Developed by leading industry experts in partnership with Adobe    
On-demand availability 
Self-paced video tutorials
Online assessment upon course completion  
Instant completion certificate issued by Adobe (See sample beside)
Hassle-free, one-click sign up process with Adobe ID
Free online learning course
Introduction to Adobe RoboHelp
Quickly get started with Adobe RoboHelp by taking this free online course containing 3 hours of tutorial videos.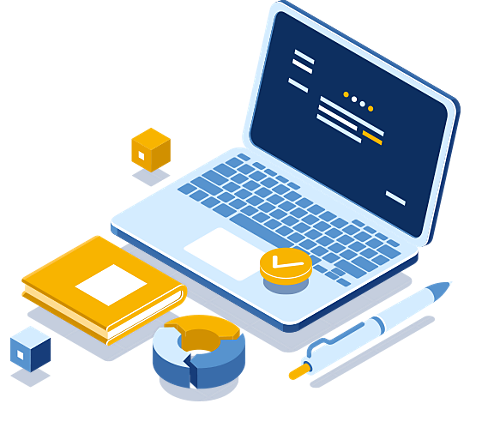 Access learning and training assets

Getting Started Guide
Learn the basics with videos, articles and other helpful resources.

Interested in trying our other products?
Do more with a range of cutting-edge, integrated Adobe Technical Communication solutions designed to efficiently and effectively manage the end-to-end content lifecycle of individuals and organisations alike.