The COLLADA file format allows users to transfer and share digital images — including 3D models — between different graphics software. Learn how a COLLADA image works, how you can use the format and its pros and cons.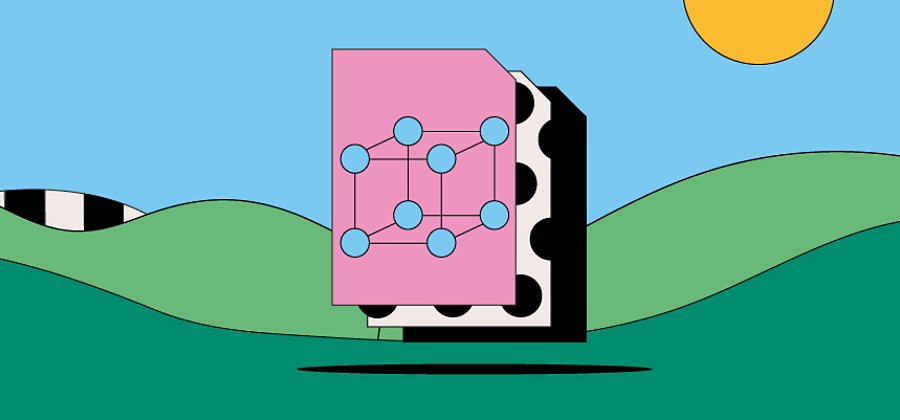 What you'll learn.
What is a COLLADA file?
 
History of the COLLADA file
 
How to use COLLADA files
 
Pros and cons of COLLADA files
 
How to open a COLLADA file
 
How to create and edit a COLLADA file
 
COLLADA files: frequently asked questions
What is a COLLADA file?
The COLLADA file format breaks down barriers between different graphics software. It's compatible with a wide range of applications, making it simpler for graphic designers to share, open and edit files. COLLADA files use the .dae extension, which stands for digital asset exchange.
A COLLADA file can store a diverse range of content, including images, textures and 3D models. But the format's biggest selling point is its compatibility across multiple platforms. COLLADA files aren't restricted to one programme or manufacturer. Instead, they offer a standard way to store 3D assets.
History of the COLLADA file.
After creating the original COLLADA format, Sony Computer Entertainment invited other companies to support its evolution. The goal was to make it easier for people to transfer 3D files between different applications, making life a little easier for graphic designers and other professionals.
Sony and the Khronos Group, a non-profit consortium of over 170 software companies, now share the copyright for COLLADA, with software including Adobe Photoshop, Autodesk 3ds Max and SketchUp supporting the file type.
How to use COLLADA files.
The COLLADA shops 3D images. Its main uses include:
Producing 3D models.
COLLADA (.dae) files can contain several 3D models and backgrounds at the same time — for example, a city scene featuring different buildings. You also have the option to add effects, textures and lighting elements.
Video game design.
The COLLADA file format supports physics simulations and animation, making it a popular tool in video game design. These files can work with physics engines to create detailed game graphics. 
Discover more vector file types
Pros and cons of COLLADA files.
It's a good idea to get to know the advantages and disadvantages of COLLADA files before using this format.
Advantages of COLLADA files.
From the beginning, the COLLADA format was designed with compatibility in mind to allow users to view DAE files across multiple applications.  
The Khronos Group made the specification and schema for COLLADA free to access, so it's readily available if you want to use it.
Unlike some vector file types, COLLADA images aren't limited to mathematical diagrams and charts. You can use this format for a wide range of purposes, from creating 3D landscapes to designing video games and even adding motion tracking to films.
Disadvantages of COLLADA files.
Exporting a COLLADA can be a slow process — something to consider if you're short on time.
The COLLADA format can take up more storage space than similar file types such as OBJs.
DAE files are for 3D graphics, meaning they're not ideal for storing high-quality 2D digital photographs. Raster formats like JPEG are better for photos.
How to open a COLLADA file.
You can open a COLLADA file on a Windows or Mac computer. Right-click on the name of the file. Then click Choose default programme, then Browse, to select an application to open it with. 
You can view a COLLADA file with Adobe Photoshop, Daz Studio, SketchUp and Blender, among others.
How to create and edit a COLLADA file.
Adobe Photoshop allows you to create 3D layers and export them in the COLLADA format. Here's how:
After creating and editing a 3D graphic in Photoshop, click 3D > Export 3D layer.
 
Select the DAE format.
 
Complete your export by clicking OK. 
COLLADA files: frequently asked questions.
Is the COLLADA file format free to use?
Yes. The purpose of the COLLADA format is to break down barriers between different graphic design applications. As a result, the Khronos Group continues to make this file format available to designers at no cost. 

What features can COLLADA support?

The key features of COLLADA include mesh geometry, physics, textures, animation capabilities and effects. You also have the option to apply things like different shaders (Cg, GLSL, GLES) skinning and instantiation, according to the Khronos Group.

Can you use COLLADA to make films?
The film industry often uses the COLLADA format in the film-making process. Primary uses include asset management (for example, motion tracking) and pre-visualisation tools. Video game design and 3D modelling are other popular uses for the format.
What does COLLADA stand for?
COLLADA is short for collaborative design activity, while its file extension (.DAE) stands for digital asset exchange.
What's the difference between COLLADA and FBX files?
Both file types store 3D models. But while COLLADA has been compatible across multiple platforms from the start, the FBX format is native to Autodesk software applications.

Learn more about similar file types to COLLADA.