Your favourite drawing and painting space. Now anywhere.
Scan the QR code to get the free app.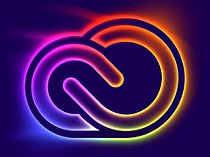 Last chance: Cyber Monday savings. Get over 40% off.
Save big on Creative Cloud All Apps until 4 Dec. First year only. See terms.
Discover more Creative Cloud apps for design.
Create beautiful designs, icons and more — then use them anywhere at any size. Learn more
Find the Creative Cloud plan that's right for you.
A$51.99/mo incl. GST per licence
Get everything you need to create great work, plus easy license management, advanced support, and more.
Learn more