7 steps for creating a strong content marketing strategy.
See how a thoughtfully crafted content strategy can make it easier to build and publish more effective content.

What is content marketing and how does it bring value to customers?
Content marketing is a marketing strategy focused on delivering content to a clearly defined audience with the goal of driving action. Content marketers work to attract, engage, and retain their audience by providing them with quality articles, videos, podcasts, and other media. Advertising can be deployed in support of content marketing, but it isn't the primary goal.
For example, a content marketing strategy for a bookseller might include blog posts making book recommendations, video interviews with authors, and strategic engagement with customers on social media about book-related topics. The goal is to create a sense of community for your audience, as well as to keep them engaged with your brand and products.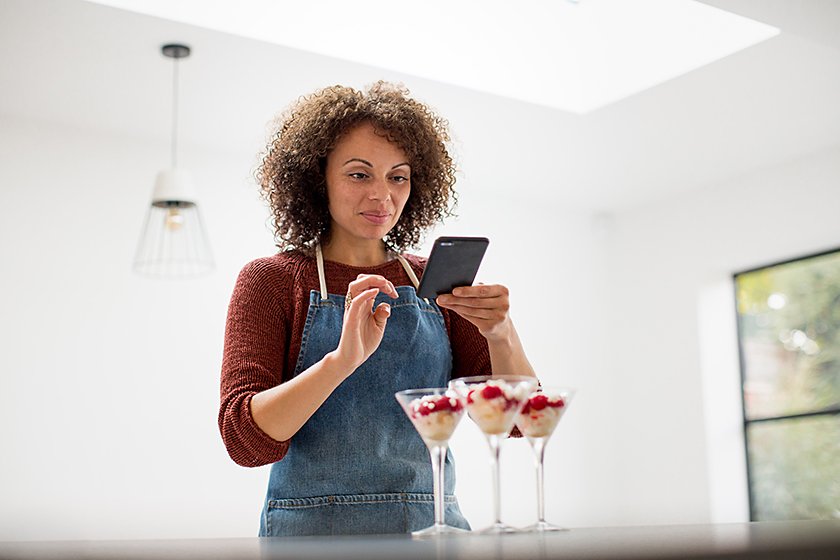 Achieve your content marketing goals.
Successful content starts with a strategy that guides and directs all your marketing materials. That content marketing plan serves as a north star, helping you navigate priorities and pitfalls for every piece of content. While creating a strategy isn't always glamorous, it's what makes the difference between ineffectual and brilliant content.
Before jumping into blog writing or creating your next social media post, follow these key steps for creating a powerful content marketing strategy.
 
1. Define your content's mission.

It's important to consider your business's mission, your audience, and the purpose of your work when creating content. Will it help your customers learn a new skill? Will it start a conversation among your target audience? Will it help with SEO or Google ranking? Lead generation? What buyer personas are you trying to reach? Honing in on the purpose of your content marketing efforts will help you see a clear path with clear goals.
Your mission statement will be the foundation of your content. It should follow a structure that outlines who your content is helping, how it does so, and the benefit to that audience. A good mission statement is one that your team can look at and build actionable goals around.

2. Set goals for your digital marketing.
When creating content, you need to be able to measure and track its success with KPIs, or key performance indicators. Decide what goals you want to pursue and what metrics will best represent those goals. If you're looking to create an infographic that connects with customers, focus on metrics like reach and engagement. If you're crafting a case study that could result in an online sale, focus on conversion rate.
Take industry trends, your business objectives, and your buyer's journey into account when crafting your goals. These goals will help inform how you decide what types of content to make and what kind of analysis tools to use. Make sure to regularly reevaluate your goals as your business grows and your resources change.

When setting a goal, a helpful acronym to remember is SMART. These goals are:
Specific to a target or area for improvement
 
Measurable by your team
 
Assignable to a team member who can be held accountable
 
Realistic when it comes to resources and time frame
 
Time-related with a specific end date
By creating SMART goals, you're set up for success with your content marketing.
3. Brainstorm content themes.
Define your subject matter and brainstorm topics that you want to explore in your new content. These topics should be broad enough that you won't run out of content, insights, or interested readers. But they should be specific enough that they resonate with your target audience and relate to your brand. This is where understanding your brand's mission and visual aesthetic is essential.
With your subject matter in mind, decide on the tone or point of view you'll take. Will your content be educational, persuasive, or inspirational?
Educational content focuses on informing your audience about the nuts and bolts of your brand and products. It can be an excellent way to demonstrate expertise in your field.
 
Persuasive content often works to differentiate a brand and its products. This type of content is especially useful in a competitive environment to show the advantage your product delivers.
 
Inspirational content sets out to inspire and empower your audience, and has the least amount of sales focus. This style of content is often focused on real people doing real things with your product or service.
Think about your customer's pain points and consider content that could improve their experience. Understanding your mission, goals, and brand identity will help you find a compelling brand voice for your content.
4. Decide where to host and distribute content.
Whether you make an SEO-optimized landing page, a regularly updated blog, or a creative social media profile, you need a place to collect and share your content. Keep your audience top-of-mind when making decisions about content platforms. Conduct a content audit of your competitors to see how they are hosting and distributing their marketing campaigns.
Conduct a content audit to gauge marketing campaign performance.
Content audits focus on identifying the strengths and weaknesses of all of the content in your marketing ecosystem. This often involves looking at metrics and discovering the places where your audience engages the most. If a piece of content is not doing well, it might be time to reallocate those resources in spite of how much you might like it. 
Don't try to do everything at once. Quality always prevails over quantity in content marketing — deliberate efforts will be better for achieving your business goals than rushing to produce mediocre content.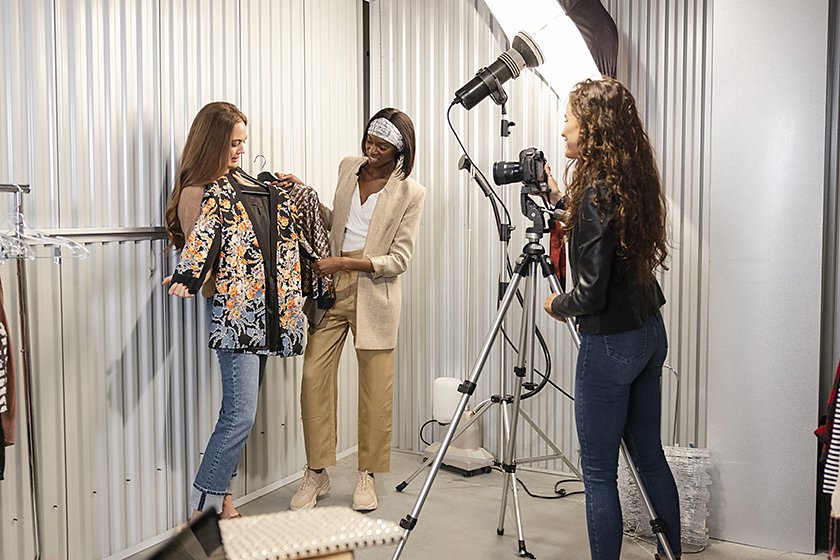 5. Define your content formats.
Consider videos, articles, podcasts, social media marketing campaigns, and infographics when determining what forms of content you want to craft. Make sure the type of content you create is informed by your audience and distribution platforms. For instance, videos perform very well on Facebook, so if that's where your customers are, it makes sense for you to invest in that medium. If your users frequent Twitter or LinkedIn, consider starting a newsletter to create long-form content and thought leadership pieces.
6. Build a content calendar.
Creating a content marketing calendar ensures you're delivering new content to your audience on a consistent basis. While this is a crucial part of your strategy, all the others precede it for a reason. Until you can understand the why, where, how, and who of your content production and marketing strategy, any content you create could miss the mark. What you've done is create constraints to help guide and focus your marketing materials, and from there you can craft an editorial calendar that ensures your content achieves your objectives.
Editorial and content calendars don't have to start with a high degree of complexity. All you need is a spreadsheet with post dates and sections for copy and graphics. From there, you can start layering on more and more data to build your content marketing strategically.
7. Test, learn, adjust, and repeat.
Your content strategy is a living document. It should change and grow as you create and gather insights from your users. Ask for feedback with surveys and polls, respond to comments on your posts, and monitor your website traffic and engagement. Then you can experiment with different content formats, topics, tone, and distribution. The more you understand your audience, the more effectively you can refine your strategy and boost brand awareness.
Once your plan is in place, it's time for the creativity to begin. One versatile resource for making high-quality content is Adobe Creative Cloud for teams. It includes over 20 apps for design, web, video, and photography. Plus, Creative Cloud Libraries, where teams can easily share graphics, which lets creators quickly and easily craft social graphics.
More topics you might be interested in…
Find creative ways to grow your business.
CUSTOMER STORIES

See how Adobe customers are building great experiences with Creative Cloud for teams.
Choose your Creative Cloud for teams plan.
All plans include the Admin Console for easy license management, 24/7 tech support, unlimited job postings on Adobe Talent, and 1TB of storage.
CAD $46.99/mo per license

Your choice of one Adobe creative app such as Photoshop, Illustrator, lnDesign, or Acrobat Pro.*

CAD $111.99/mo per license
Get 20+ Adobe creative apps including Photoshop, Illustrator, InDesign, Adobe Express, XD and more.

* Acrobat Pro, Lightroom, and InCopy single apps come with 100GB storage.