Design a professional academic letterhead for your school.
A well-designed school letterhead is essential for any academic institution. See how Adobe can help you set up a professional letterhead design.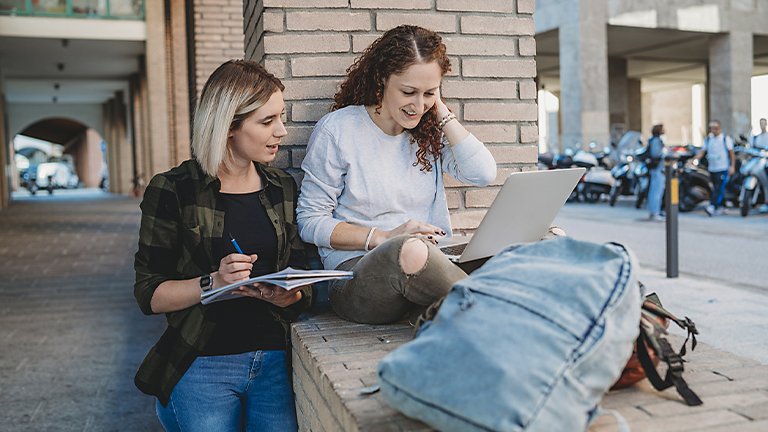 Letterhead makes it official.
With more and more students headed back to school online, your school's print and digital marketing materials are more important than ever. A well-branded letterhead with your school's logo, address, and contact information brings a sense of credibility to each piece of communication and helps the receiver know they can trust the information enclosed, whether they're a college student or an elementary school parent.

You can add your school's insignia and address to a header in software like Microsoft Word. But this method won't give you the creative control necessary to make a truly attractive letterhead. With design programs in Adobe Creative Cloud, like Adobe InDesign, you can find the tools you need to create a custom design fit for the most reputable institutions. Plus, find templates to get you started in Adobe Stock.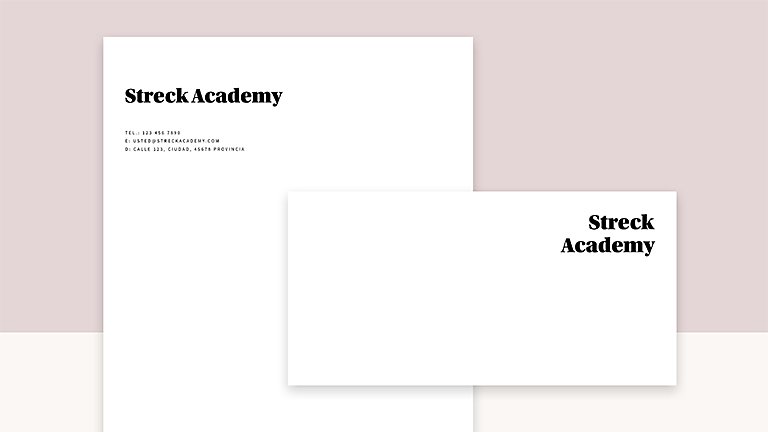 Best practices for school letterhead design.
The power of well-designed professional stationery is often taken for granted. When people receive important documents, either print or digital, they expect that any logos or information on them will be crisp, clear, and sized and spaced correctly. When this isn't the case, the credibility of the institution or the document is immediately brought into question.

A good letterhead is simple and clean. The colors, fonts, and graphics should represent the school's branding and match other marketing materials, like its website and business cards. While you can have fun with school letterheads, make sure your design won't distract from the important information you and your peers will be communicating to parents and students. Limit yourself to two fonts, in legible sizes, and keep the most important information more prominent than secondary details.
Components of school letterhead.
Letterhead should contain the following elements:
School name and potentially a motto or slogan
School logo or insignia, colors, and fonts
Contact info: mailing address, URL, email address, and phone number
Uses for a school letterhead.
Communication on school letterhead can come in handy more often than you may think, both internally among staff and faculty and externally with students, parents, and members of the surrounding community. Here are some common, and less than common, uses:
Welcome letters to students
Communication with parents
Interdepartmental memos and faculty communications
Meeting notes and project details for faculty and staff
Letters to the community about donations and events
Assignment and project details for students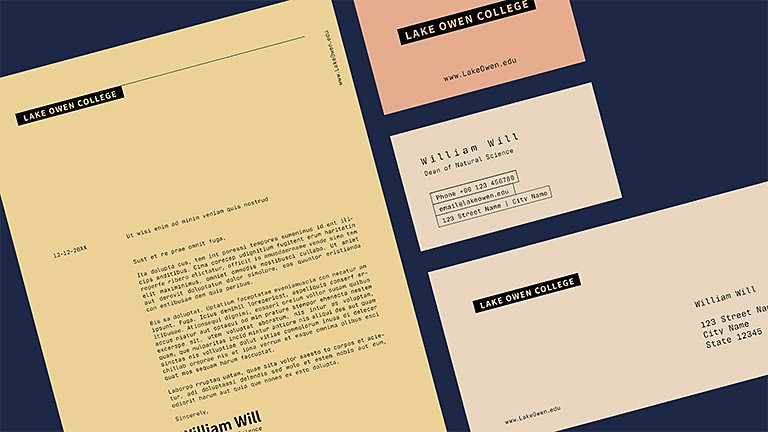 No graphic design experience? No problem.
Intuitive tools and helpful tutorials in Adobe Creative Cloud make it easy to design letterheads, even if that's a new task for you. Try making a sample letterhead in Adobe InDesign with these practice files. Or dive right into the instructions below to make your own.

Create a custom letterhead design from scratch.
If you want to craft a high-quality letterhead with complete creative control, InDesign is the app for that. Follow along on video to complete your own letterhead with these steps:
1. Create a new file:

Open InDesign and click File › New Document. Then set your margins. You'll likely want to have a larger margin on top to leave room for your logo.
2. Add guidelines:

Click and drag from the rulers on the edges of the workspace to add lines to help guide where to place your logo and other elements.
3. Place your logo:

To import your school's logo or insignia, Click File › Place, and select your file. Drag the logo to the corner of margin guides, column guides, or custom guidelines, and let go when the arrow is white to line it up perfectly.
4. Add accents:

Use the Line tool and Rectangle tool to add colored lines and shapes as decoration for your letterhead. Again, your cursor will turn white to let you know when the edges of your shapes are lining up with your guidelines, margins, or column lines.
5. Add details:

Use the Text tool to add blocks of text with your school's details and contact information in your school's official fonts. Try changing your Kerning to Optical for more even spacing.
6. Add a text area:

Use the Text tool again to add a large text box where the body of your letters will live. You may want to add placeholder text to edit later, such as "DATE" or "Dear Name."
7. Preview your design:

Under View Options, toggle on and off various guidelines, so you can preview your design.
8. Save it:

Click File › Export to save your letterhead as a PDF for print or the web. Or click File › Save As and choose InDesign Template under Format to save your letterhead as a template. This way, your letterhead will always open as a copy of your template in InDesign, so you will never lose the original when you create new letters.
Make a letterhead fast with an Adobe Express template.

For a quicker option, select one of these letterhead templates and edit it for free in Adobe Express. See how simple it can be to make a letterhead that's ready to use in minutes.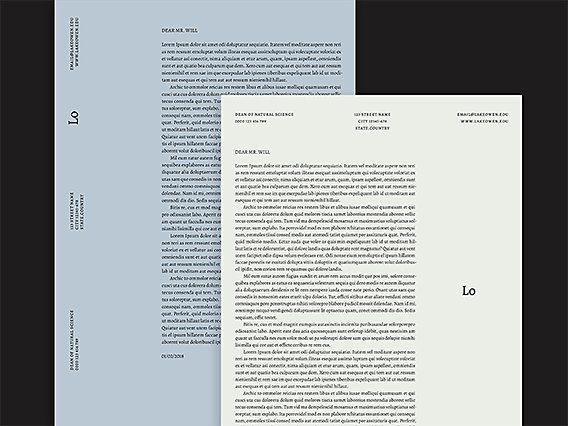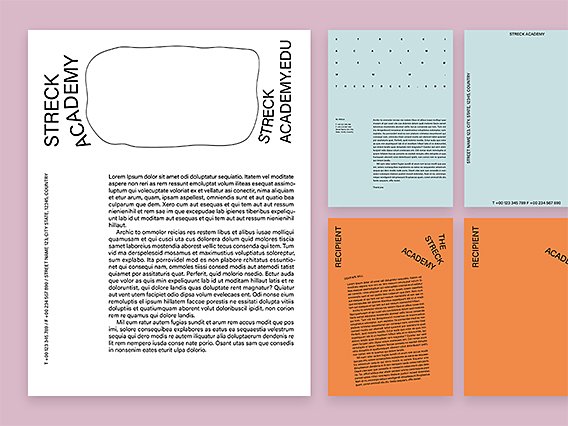 School letterhead templates and examples.
For inspiration, browse examples on Behance or find a template to kick-start your project. A simple high school letterhead template edited to include your school's details could be all you need to represent your institution well. Or you may want to create a more complex college letterhead design for a new department, partnership, or institution.

Letterhead examples to inspire your design:
Letterhead templates to start from:
Design an impressive letterhead and more with Adobe.
Take your letterhead design to the next level with Adobe Creative Cloud. Design business cards and more to match your letterhead. Pull in images and graphics from Adobe Photoshop. And even create custom illustrations or fine-tune logos and insignias in Adobe Illustrator. Then access your assets and projects from anywhere through Creative Cloud Libraries, so you can present a strong and consistent image of your school on everything you send out to your students and community.

Explore related creative projects and topics…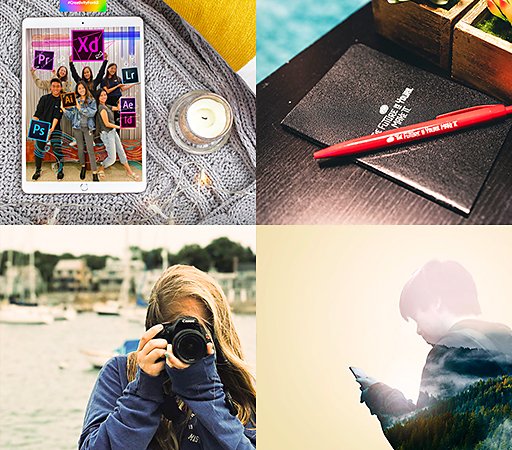 Shaping the future. One student at a time.
Adobe Ambassadors and campus clubs make it easier to get started with Creative Cloud.

Get the apps on all your devices.


Access the latest version of all the apps.
Students get all apps for the price of a single app. 
Creative Cloud for students and teachers 
Get 20+ apps, including Photoshop, Illustrator, and lnDesign. Save over 60%.
---