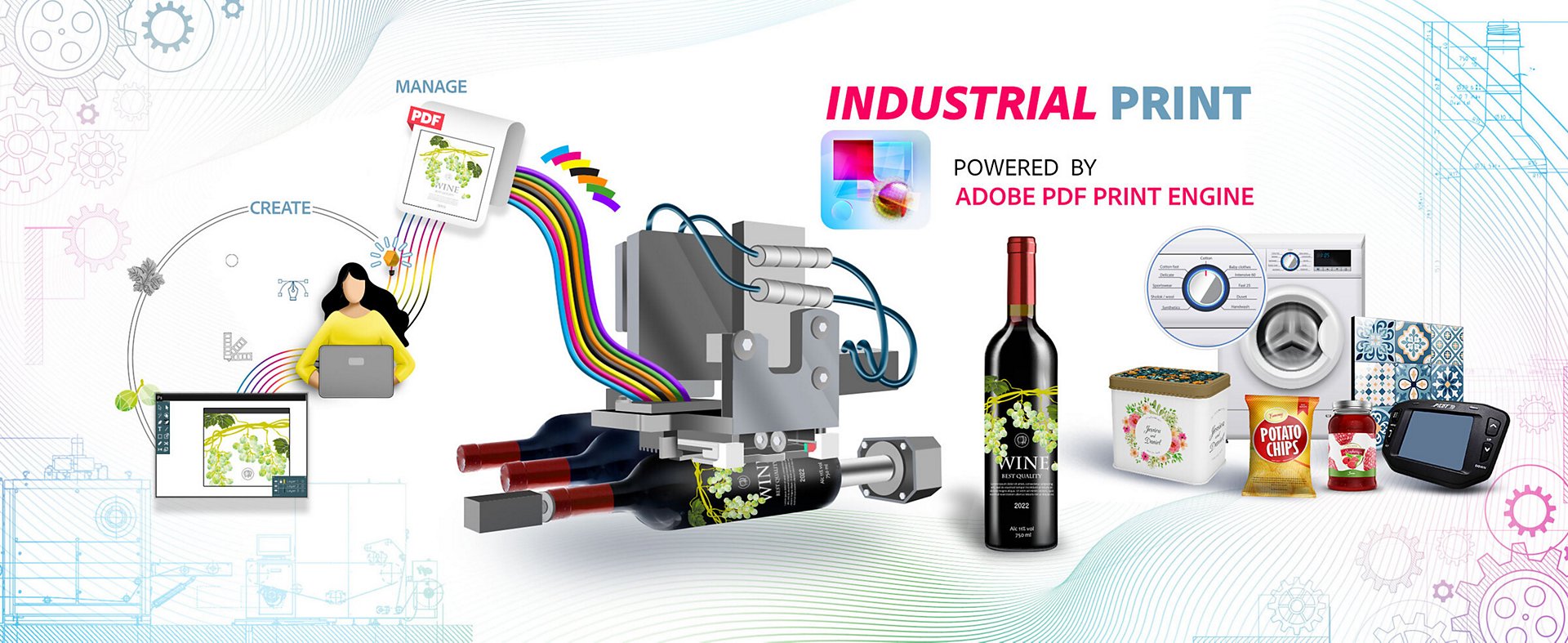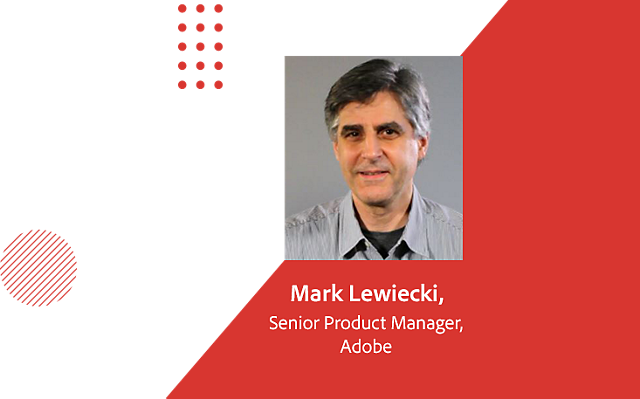 Accelerating Deployment of High-Performance,
End-to-End PDF Workflows for Digital Inkjet Applications
Watch the webinar on how to harness the power of Adobe PDF and GIS Atlas Server to maximize throughout and reproduce every design with full fidelity to the creator's intent. 
Industrial Printing - Technology, Innovation & The Future
What is Industrial Print?
The print industry has been around for hundreds of years. But "industrial print" is relatively new. What does it mean? Industrial printing refers to ink imprinted onto a product as part of a manufacturing process. Print adds significant value, but its contribution is secondary to the innate value of the product itself. By way of comparison, this definition excludes all types of page printing (e.g. flyers, publications, books, booklets, forms, customer correspondence), and most other types of commercial printing (e.g. brochures, photographs, signage, blueprints, security) – all the familiar "ink-on-paper" products, which are typically produced on offset presses by commercial printers. Industrial print jobs may employ offset lithography. For example: printing a design onto heavyweight card stock, before it is converted into a folded carton, which is then filled with the actual product. However, for many industrial print categories, the ink is deposited onto costly non-paper surfaces. Until recently, the main techniques employed were: flexography, rotary screen printing, gravure and indirect pad printing. Over the last decade, digital inkjet technology has made significant inroads into the industrial print landscape, disrupting long-standing businesses, and opening new horizons for product makers (manufacturers).

Industrial Print Job Examples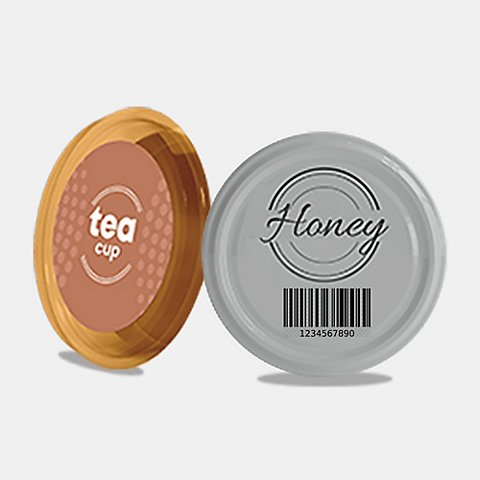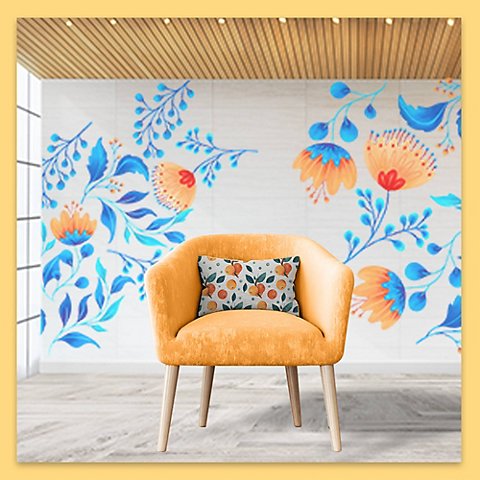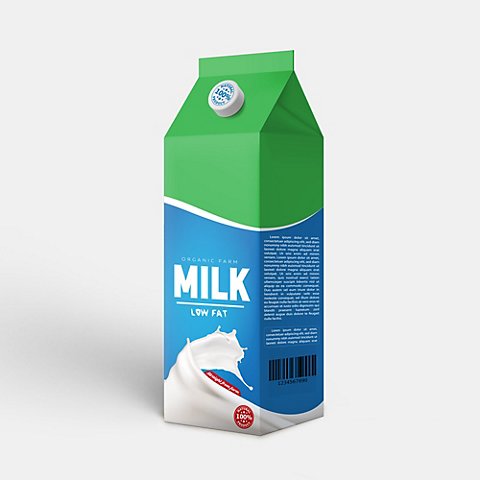 Fabrics – for decor and apparel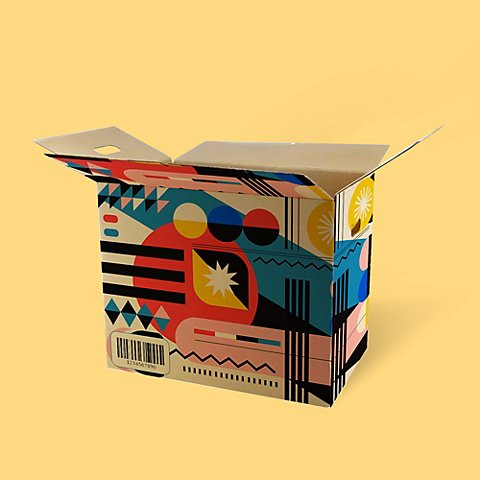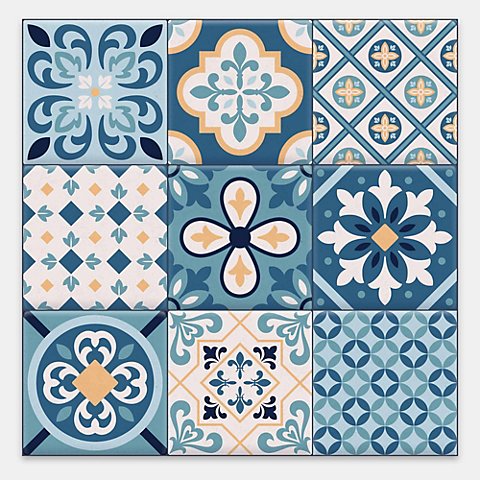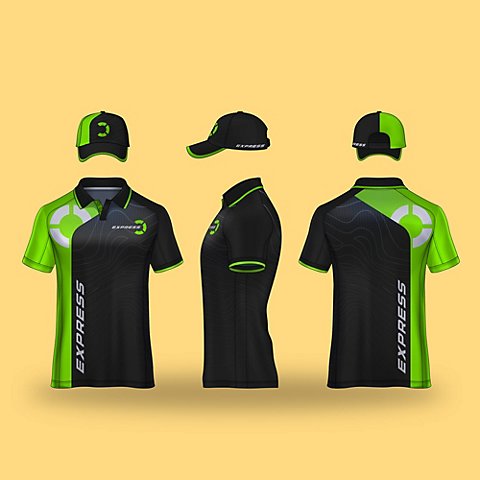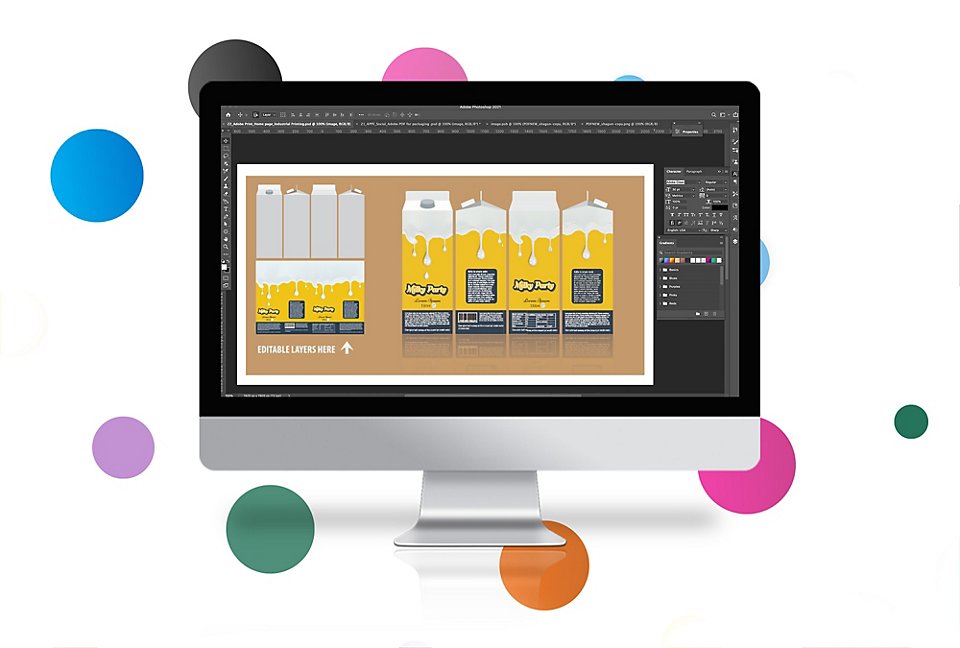 Like other forms of graphic reproduction, content is the essence of industrial printing. Whether it is functional (e.g. serial number), or decorative (e.g. artwork), or a combination of both, the design must be carefully crafted to produce the intended visual effect. Graphic artists will usually create an industrial print job using Adobe Photoshop CC or Adobe Illustrator CC. They know that these applications have the power, precision and versatility to build the best possible design, while working within the constraints of the physical product, and the intended printing process (e.g. available inks). At key points in the workflow, the designer will generate an Adobe PDF file to share the job with other stakeholders. Using Adobe Acrobat, all participants will collaborate to build consensus, and ultimately approve the design, before production begins.
The final critical step before printing is RIP'ing the job. Raster Image Processing converts text, images and graphics into a pixel map which specifies exactly where the ink is to be printed on the product. Adobe PDF Print Engine is the RIP software which today powers most of the world's print workflows in every industry segment. In particular, PDF Print Engine dominates inkjet printing – the non-contact technology that is transforming industrial print, driving its growth, and expanding its application to new product categories. The stakes are high, so aligning software across the industrial print workflow is the strongest guarantee of consistency and predictability. The Adobe PDF Print Engine uses the same core Adobe technologies built into Photoshop, Illustrator and Acrobat, which is key to ensuring reliability at every stage.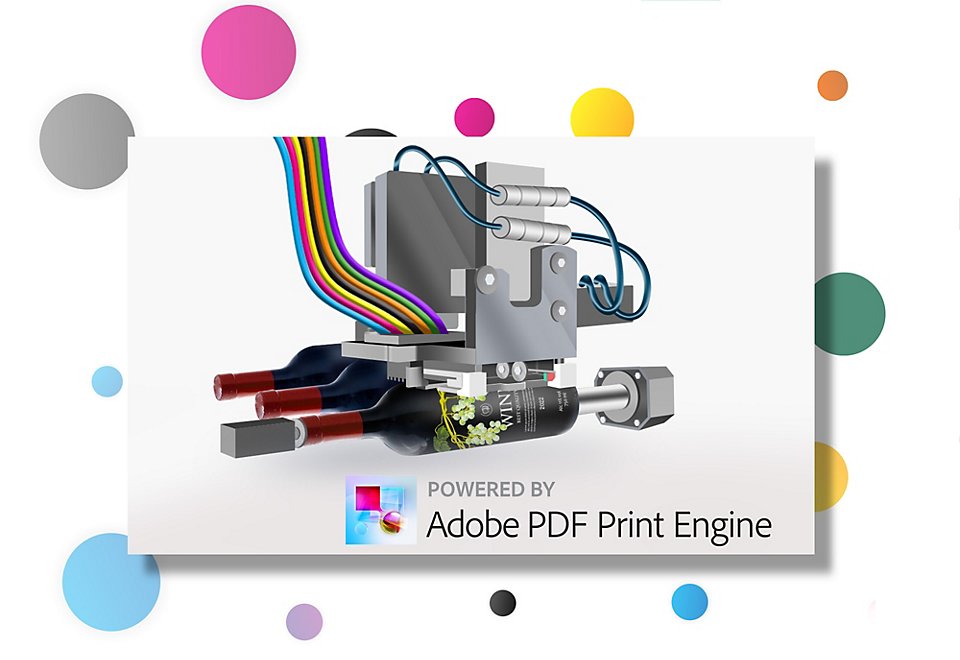 Adobe PDF Print Engine – Powering Inkjet Workflows
In 2010, Adobe launched version 2.0 of PDF Print Engine. It built on the success of version 1.0, adding a set of new capabilities to optimize output for digital presses, while raising the bar on quality and performance. It quickly became the market leader in digital print production, powering prepress workflows driving every type of inkjet press (also electrostatic and nanographic presses). Since then, inkjet technology has rapidly evolved – smaller footprint ink arrays, greater precision, variable-sized droplets, single-pass operation, new ink types, and much faster jetting. These developments opened the door to novel implementations in a variety of manufacturing environments. Subsequent versions of the PDF Print Engine delivered the latest advancements in imaging science to capitalize on the potential of these hardware innovations, and to incorporate them into industrial production.