With the right video tools, big productions are no big deal.
Powerful enough for Hollywood heavy-hitters. Versatile enough for Fortune 500 innovators. Adobe Creative Cloud for enterprise delivers industry-
leading tools for digital video and audio editing, plus groundbreaking features and workflows.
Set the stage for success. For everyone.
Creative Cloud for enterprise includes all of the creative apps global organisations depend on for video production. Capture, edit and publish with Adobe tools that work on any platform and any device. Because the apps are dynamically linked, creative workflows are fast and simple. And cloud services empower your team to create and collaborate anywhere.
All the video production tools to do it all.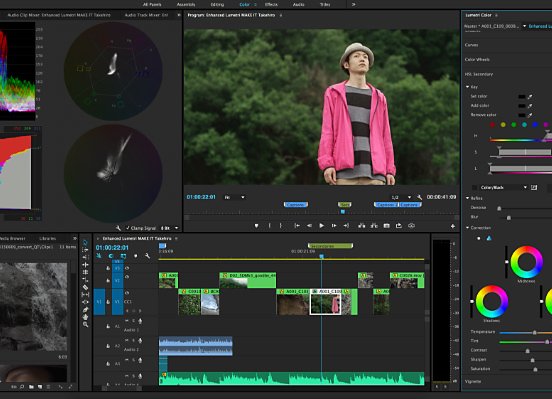 Equip editors with a powerful platform.
With colour correction, motion graphics design, animation and editing capabilities, combined with hundreds of integrated third-party panels, you and your team will have everything needed for lightning-fast production. Get started with Adobe Premiere Pro, After Effects and Audition.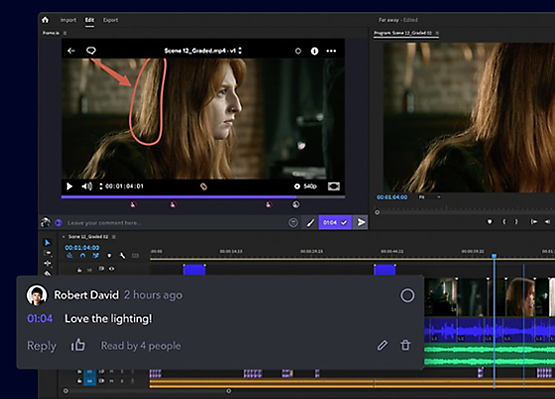 Frame.io for Creative Cloud. Now in Premiere Pro and After Effects.
Real-time review and approval tools, lightning-fast media sharing, direct Camera to Cloud transfers, 100 GB of storage, five projects at a time, two users and unlimited reviewers. Contact your salesperson to learn more about our Frame Enterprise plans with upgraded security, storage and branding features.
Artificial intelligence gets real smart.
Adobe Sensei, our artificial intelligence and machine learning platform, is now a part of Premiere Pro, After Effects and our other creative apps. It handles many tasks that used to be time-consuming and frees your teams to focus on more creative work.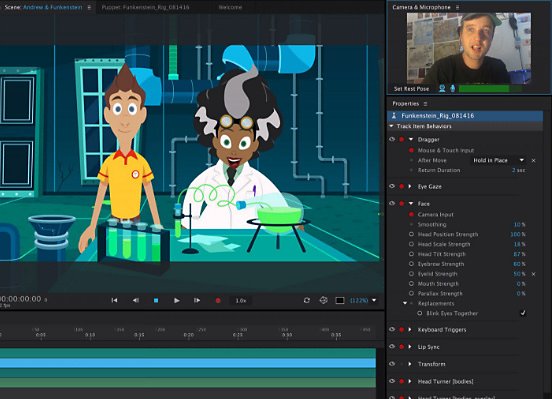 "I love the structure of Premiere Pro, the smoothness of the interface and how the bins are easy to understand. The built-in tools are also great. All of our 2D effects are done with After Effects and the workflow between Premiere Pro and After Effects is easy and smooth."
James Yi, Producer, Gook (2017 Sundance Film Festival NEXT Audience Award winner)
---

"After evaluating and testing different options we decided to work with Adobe Premiere Pro because the workflows were intuitive and easy for our editors."
Andreas Schneider, Head of Post-production, VICE Media, Inc.

"Adobe really revamped Premiere Pro from the ground up. I love the interoperability with other programmes like After Effects and the ability to do quick composites."
Tim Miller, Director, Deadpool

"Adobe Creative Cloud for enterprise lets us do more cross training of users. Graphic designers who use Illustrator now have access to After Effects and can play with motion, to do work they couldn't previously."
Eric Hards, Manager, Visual Communications, Lockheed Martin Space Systems
Production tools. Plus plenty of extras.
Hundreds of tutorials. Millions of assets. And customisable control. Creative Cloud for enterprise also comes with additional features and services that drive insight, efficiency and ROI.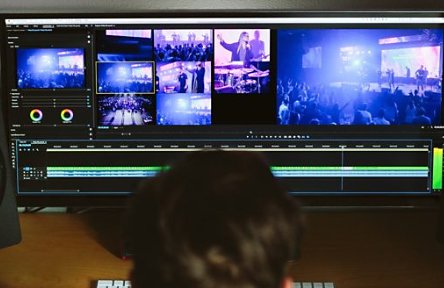 What's next in video and audio. 
See how the latest release of Creative Cloud for enterprise incorporates AI-powered features, accelerates motion graphics workflows and more.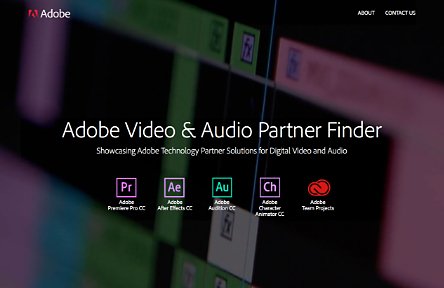 Discover skilled partners that work with our digital video and audio products.