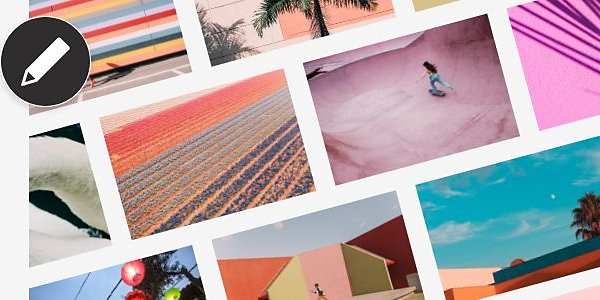 An introduction to Photoshop photo editing.
You can transform every aspect of an image in Photoshop. Here's how to get started with some basic editing techniques.
How to edit a photo in Photoshop.
Learning to use Photoshop can be a lifelong endeavour. There are many tools and capabilities for everything from a light photo retouch to full-scale transformations into artistic, surreal photo art. But getting started can be simple if you know where to begin. Follow these fundamental steps first.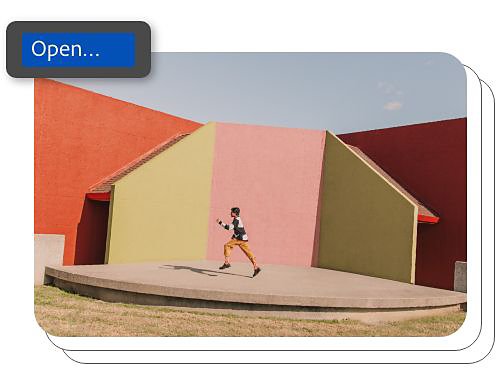 1. Import images and get started.
The first step to working with a photo is importing it into Photoshop. To do so, simply use the Open command in the menu and select your image file.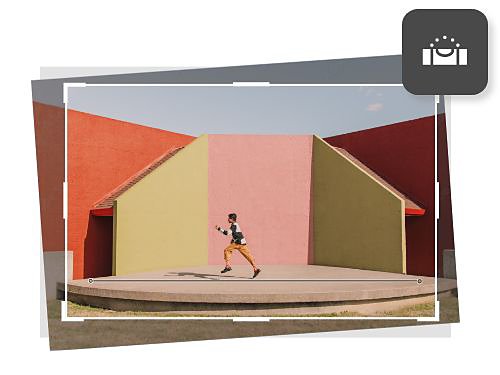 2. Straighten your image.
Before you do anything else, make sure your photo isn't crooked. If your image is slightly off kilter or has a crooked horizon, use the Straightening tool to level things out. Simply draw a line across the photo and the image will automatically straighten to match the line you've drawn.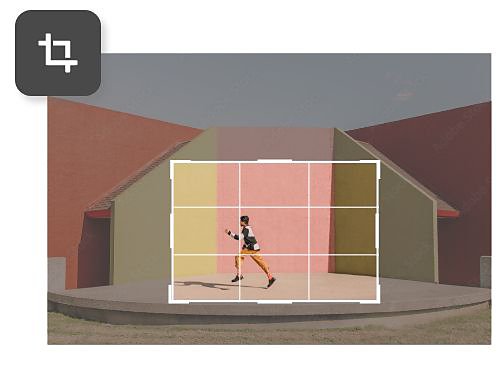 If there are any distracting elements on the side of your image or your composition is just slightly off, crop it with the Crop tool. Make sure "Delete Cropped Pixels" in the Crop menu is turned off. That way, you can always adjust your crop later if you decide to zoom back out.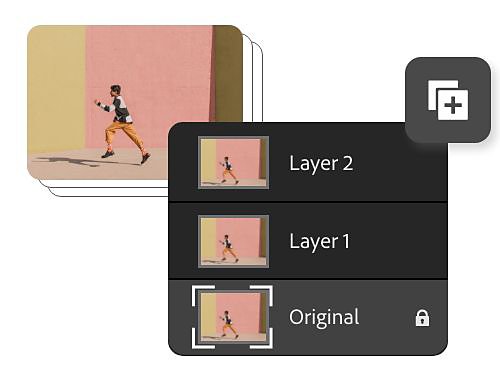 4. Duplicate your image and make layers.
After you import an image, it can be helpful to duplicate it. Go to Image › Duplicate in the menu to make multiple copies of it. Each duplicate can serve as the basis for an individual layer. Working with layers is a crucial part of the Photoshop workflow.
Work with layers for ultimate flexibility.
Layers and layer masks are like translucent sheets that you lay over one another to create your image. Put each edit you make on its own layer and you'll have greater control over each adjustment you make as well as the ability to undo your changes at any time. Then use layer masks to hide certain areas of your layers so your edits are focused only where you want.
Layers also allow for non-destructive edits, which can be a major benefit to your workflow. Non-destructive edits are any edits that you can go back and undo or change after you make them. As long as you're editing nondestructively, you can experiment with new tools and looks without losing your original image.
By separating elements of an image into different layers, you can focus on that component on its own. Use fast selection tools to quickly grab one area of an image and then create a layer mask with it. If you have one layer for your sky, you can make adjustments that apply just to the sky, like extra brightness or a blur effect. If another layer is only your subject in the foreground, you can adjust how they look without affecting the background.         
Transform images with painting tools and colour adjustments.
Photoshop includes countless ways to transform an image. Tools and adjustments are how you make those transformations happen.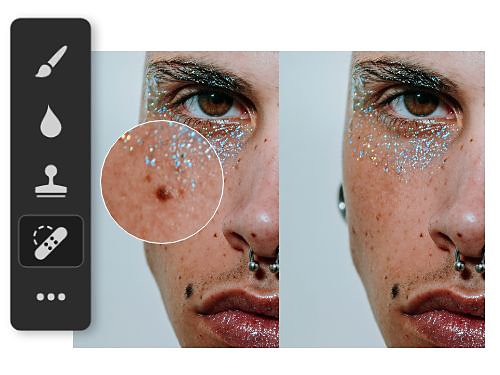 Get to know all your tools.
Tools in Photoshop apply permanent effects to the pixels of your image. However, if you use tools on a duplicate layer, you can always undo your change. Tools like the Spot Healing Brush let you cover up blemishes or irregularities. You can paint on an image with the Brush tools as if they were physical paint brushes. Take some time to get to know them.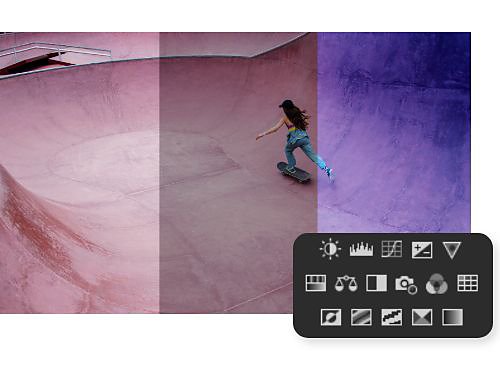 Get to know all your adjustments.
Control the colour and tone of an image with Photoshop Adjustment Layers. Adjustments are not filters — but if you're a beginner it can be useful to think of them like that. Adjustments apply changes to an image or part of an image and, generally speaking, fall into three major groups: They modify tone, colour and black-and-white conversion.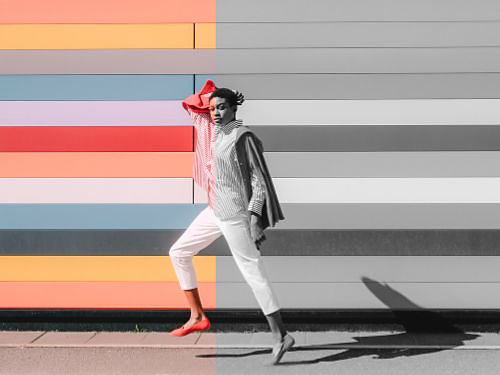 Adjust the colour and lighting in an image.
Tonal adjustments modify things like hue, contrast, vibrance and saturation. Colour adjustments help you to control the colours in an image. Black-and-white conversions can make colours more muted or turn a full-colour image into a fully black-and-white one.
Remove an unwanted element of an image.
Sometimes an image is just about perfect, except for one thing. Fortunately, getting photobombers or weird background elements out of the frame is usually a simple matter and there are many methods at your disposal in Photoshop to help you clean up an image.
1. Hide things quickly with the Spot Healing Brush.
The Spot Healing Brush tool is good for small retouching tasks, like getting rid of power lines or unwanted background birds.
2. Remove pixels more precisely with the Healing Brush.
If you need more finely tuned control, the Healing Brush lets you manually select pixels you want to replace.       
3. Stamp out imperfections with the Clone Stamp.
The Clone Stamp also works well to cover up unnecessary background bits. You can clone one part of an image (like a bit of sky) and use that to hide what you don't want.
Editing photos in Photoshop is a world of possibilities.
Digital image editing is a vast toolbox and these Photoshop tips are just the beginning. The industry's leading photo editing software syncs seamlessly with other Creative Cloud apps like Lightroom, InDesign and Premiere Pro. The images you transform in Photoshop can also become graphic design elements, stills in a video project or even parts of animations. Your images, your art and your creations can be anything you imagine. 
Dig deeper into colour and background edits.
Go a little further than basic editing techniques with these Photoshop tutorials.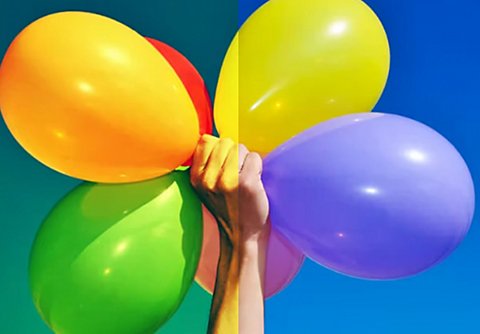 Play with the hues in a photo.
Make your photo look more professional with colour editing techniques that alter the intensity of certain tones.
Change the setting of an image.
Separate people and objects from a background with the Quick Selection tool and put them in a whole different spot.