Add another dimension to your logo with a 3D effect.
Make your brand's symbol stand out — literally — with your own 3D logo. Explore how Adobe Illustrator can help logo designers of all levels hone their skills in 3D design.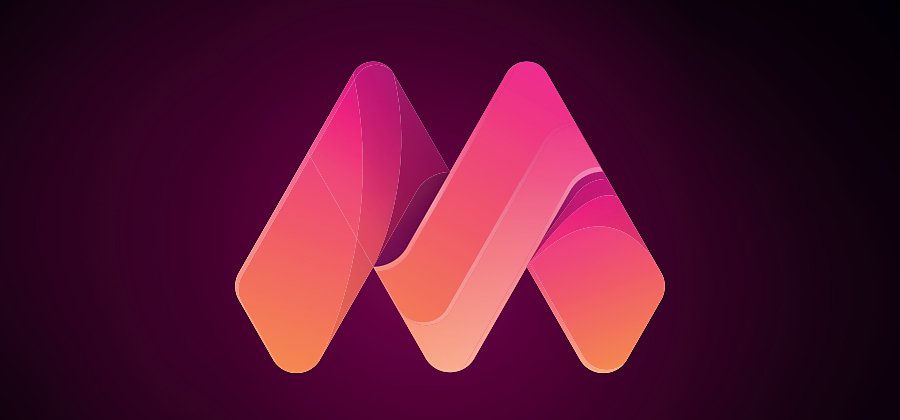 Set the tone.
A unique logo is tough to come by — and even harder to create. If you need more inspiration on how to set your company logo apart, try it out in 3D. But first, think about the tone you want your logo to evoke.
"You have to be careful because 3D logos come with a tone," says designer Ashley Lippard. "3D logos work with companies that are highly complex, that need more than a shape to tell their story."
That's why so many tech companies adopt 3D logo designs: The intricacies suggest there's more to what they do than meets the eye. 3D logos also allow brands with flexible identities the freedom to morph and transform them into different mediums. Consider this as you work on your own logo.
Refer to competitors' work to add to your creativity. Once you find a direction, put down anything that comes to mind. "Sketch like crazy," designer Lenore Ooyevaar says. "Graphic designers should put pen to paper just to get the ideas flowing." Search Google, Instagram and Pinterest for ideas and inspiration. If you fall in love with one of your sketches, you can easily turn it into a vector drawing with the Image Trace tool in Illustrator.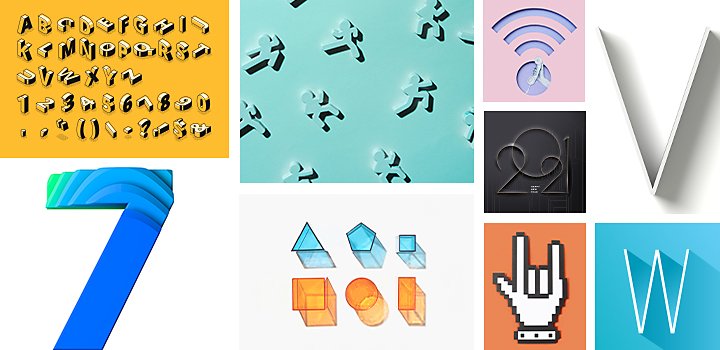 Mood Boards can help to guide the creative process; make one to kick-start your logo ideas. Keep in mind all the elements you'll need to incorporate into your new logo, including the brand identity. If your mood board is psychedelic and surreal, you should lean into an abstract logo. If it's bright and clean, maybe try your hand at a more straightforward business logo.
Once you have a collection of ideas, narrow it down to three or five options that speak to you and polish those.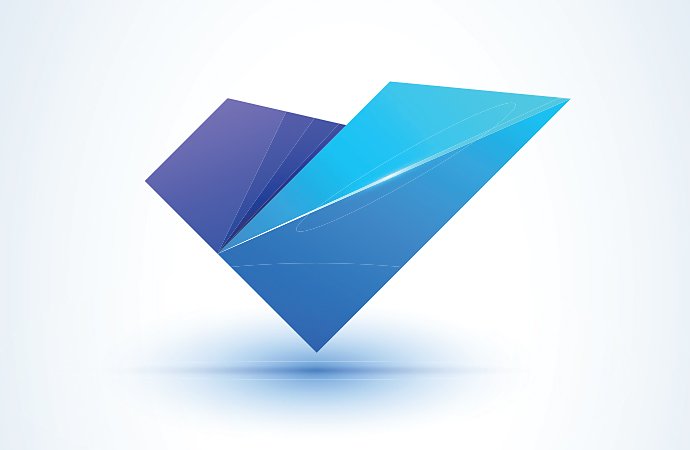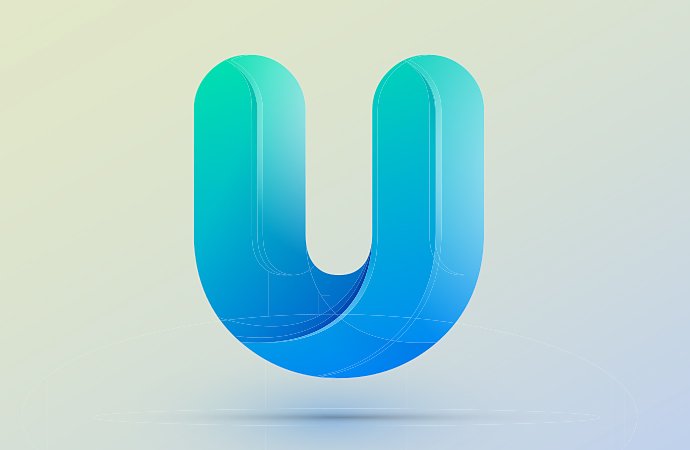 Cast a long shadow.
What are some of the elements that make a logo 3D? Shadows, for one; they add complexity and depth to whatever structure you create. "A little shadow can add dimension," says Ooyevaar. "If there's space between the object and the shadow it looks buoyant. You can show the drama of the depth with a shadow."
But don't rely on simple shadows alone. Many illustrators think that if they use drop shadows, visual effects that appear to be a shadow of an object, their image automatically becomes three-dimensional. That's not necessarily the case.
"Drop shadows don't make a 3D logo. Drop shadows can work within the structure of the logo. But people throw up a drop shadow, then all of a sudden they think it's floating and 3D, but it's not," says Lippard.
In order for your shadows to look authentic, avoid premade 3D effects. Play around with flat shapes in Adobe Illustrator to gain a better understanding of how shadows in your logo will look before you start.
Conversely, add highlights to your own 3D logo to make the shadows stand out more. Just remember, don't overdo it. You don't want your logo to be too distracting when it's used, whether on business cards or billboards.
"You have to have a light touch, a little bit goes a long way," Ooyevaar says.
Find the right angle.
Angles are a crucial element of the 3D effect. They play up the drama of the life-like appearance that 3D logos attempt to create. Explore different positions to better show range and scope. Use Google to study professional 3D logos and check out how other designers positioned their work. Once you have an idea of what you want to do, push yourself.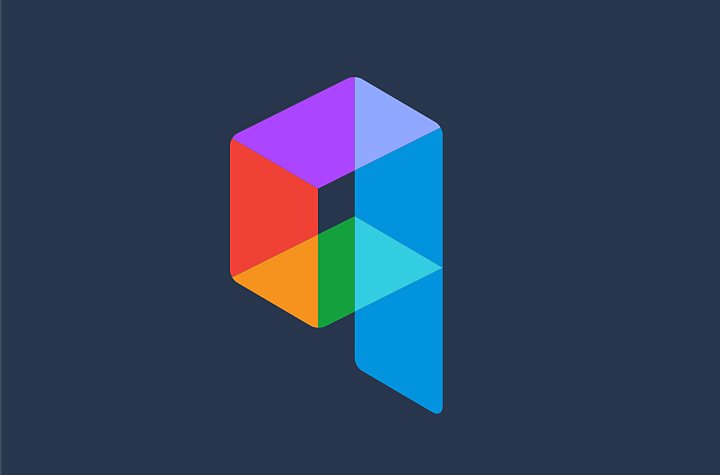 "If you take a cube and turn it, that's simple. But there are so many other things you can do, like showing transparencies and showing the insides. How does that 3D object work in space — the space referring to the logo? Changing where the logo sits can make it much more interesting," says Lippard.
Sketch your ideas before you start with Illustrator. Try using the Perspective Grid tool, built specifically to help with 3D design or make a model with a 3D logo creator. Once you have that innate understanding of what your logo will look like, don't be afraid to mix it up or strip it down.
"If you really understand the shape well, then you can take things out and simplify it," says Lippard. "But then, how do you make that 3D object simplified enough so that it's memorable but still holds on to the 3D effects? Maybe you take out the shadows and highlights and make it more graphic. Just be careful that it doesn't get too complicated and hard to use."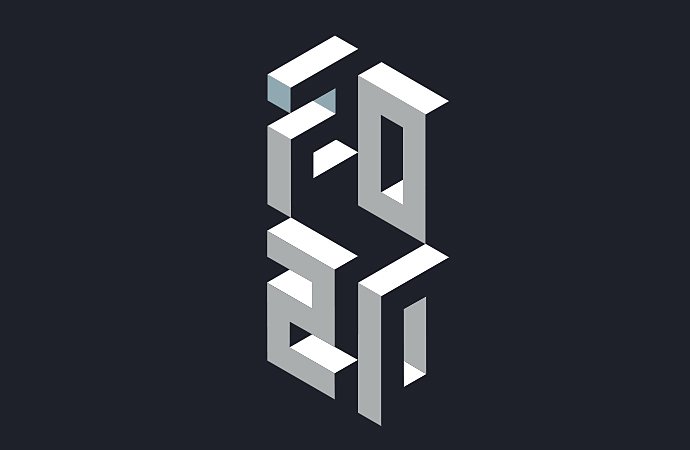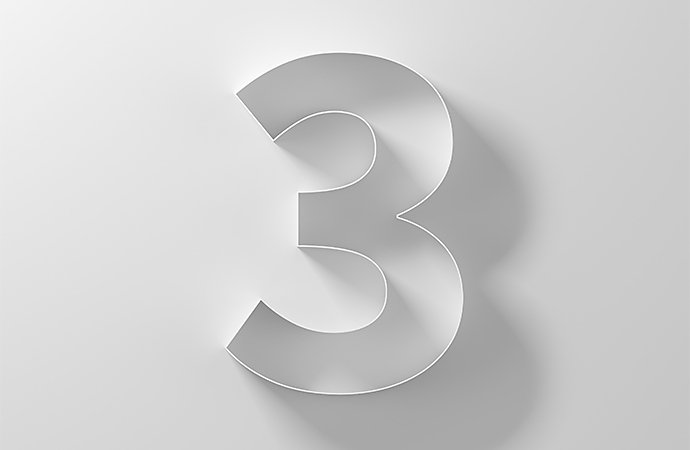 Leave your mark.
With Illustrator on your side, you can create 3D logos — wherever you are. Illustrator on the iPad is here for whenever creativity rears its beautiful head. Powerful drawing tools, powered by Adobe Sensei, let your imagination run free. Extract colours from a picture in Adobe Photoshop and add them to your logo, draw freehand with a stylus, transform a hand-drawn sketch into a vector graphic, pick up where you left off across multiple devices with cloud synchronicity and much more.
You might also be interested in…
Get Adobe Illustrator
Create beautiful vector art and illustrations.
7 days free, then €26.86/mo.