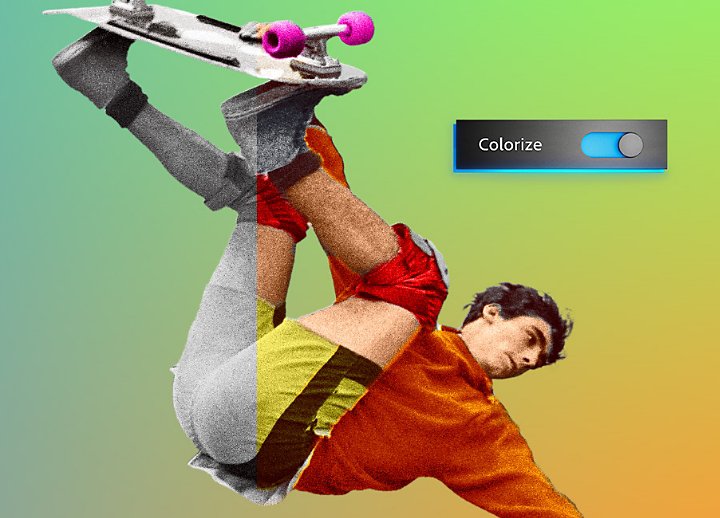 For everything you can imagine, there's Photoshop.
From creative photo edits to total image transformations, the Adobe Photoshop family of apps has you covered.
Explore the Photoshop family of apps.
Power your imagination with Photoshop.
From social posts to photo retouching, banners to branded merchandise, eye-popping images to amazing artwork — whatever you dream up, you can do it with Photoshop.
Advanced editing and retouching
Combining images with multiple layers and effects
Digital drawing and painting
Website design

Edit your photos anywhere with Photoshop Lightroom.
Your photos don't always match what you saw. Make them look just the way way you want with the powerful, easy-to-use app that lets you edit, store, share and organise your photos anywhere you are.
Basic and advanced photo edits
Editing photos on any device
Storing and organising photos
Applying new looks with presets
Learning new photo editing skills
Create fun photos on your phone with Photoshop Express.
Get the mobile app that lets you make quick and easy photo transformations, creative edits and add themes, stickers and effects — all with one tap. Find inspiration and post your photos right from the app.
Easy edits and adjustments 
Cutting out and combining photos
Enhancing with filters, effects, text and stickers
Retouching portraits and selfies
Creating collages
Which Photoshop app is right for you?
Make your photos amazing anywhere you are with powerful photo editing software. Learn more
Quickly edit, collage and retouch photos so they stand out on social and everywhere else. Learn more
Photography, video, graphic design, illustration and so much more. Everything you need, wherever your imagination takes you.