Design anything you can imagine.
Create everything from logos and icons to marketing materials and brand graphics with Adobe graphic design apps. Get them in the Creative Cloud All Apps plan for    .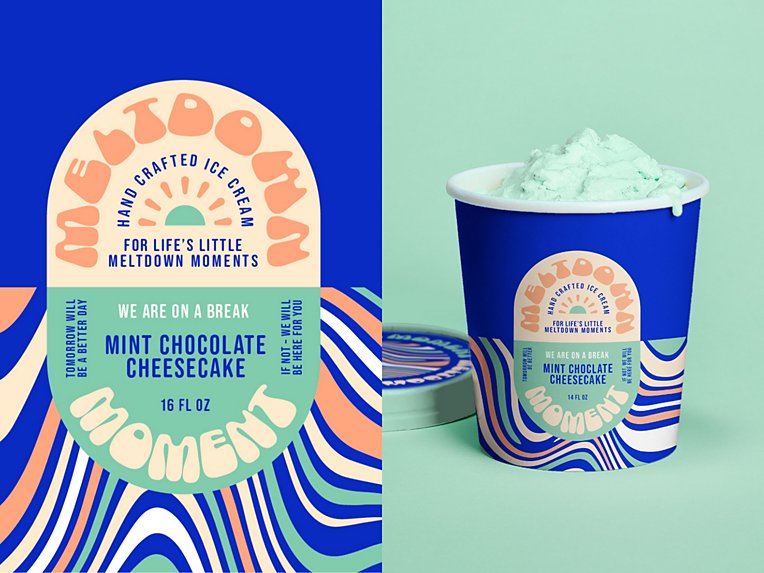 Illustrator and Photoshop. Better together.
Work quickly across apps to design packaging in Adobe Illustrator and bring it into Adobe Photoshop to create product mockups and much more. Built-in tutorials make learning these skills easy.
Try them both in the All Apps plan.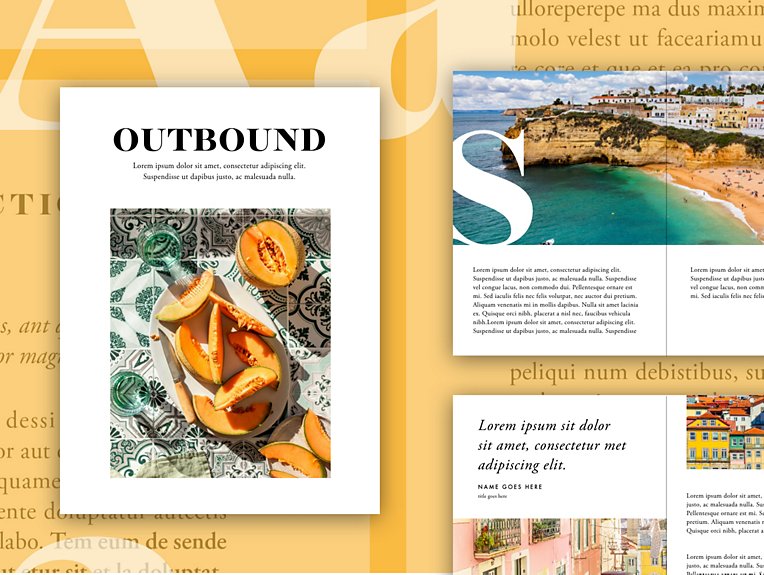 Create layouts that aren't played out.
Design impactful layouts with InDesign for both print and digital media that will keep people turning pages. Design inventive multi-page documents where text and images collaborate to create stunning magazines, reports, e-books and more.
Try it and 20+ others in the All Apps plan.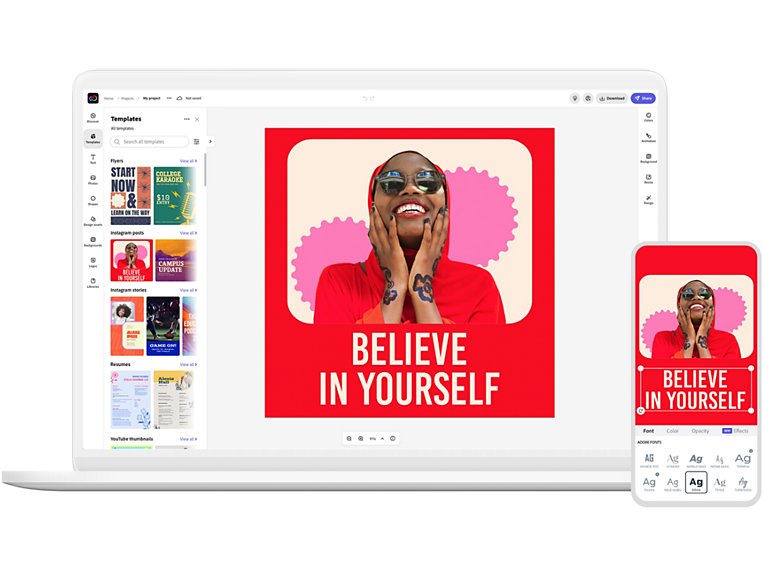 Quickly and easily make standout social media content, flyers, logos, banners and more with thousands of professionally designed templates. No credit card required.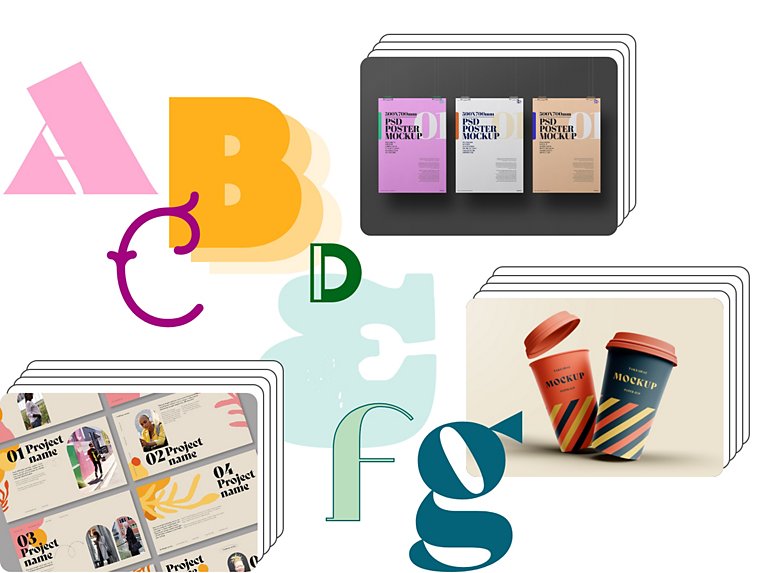 Jumpstart your work with fonts and templates.
Find the perfect style for your designs with over 2,000 Adobe Fonts, included with your Creative Cloud plan. Go from start to finish faster with Adobe Stock templates to easily craft brilliant designs.
Get inspired and get started.
Explore artist stories, tutorials, livestream events and more.
See what's new in Creative Cloud and learn from 400+ amazing speakers.
INSPIRATION • ILLUSTRATION
Follow fnnch, the Honey Bear street artist.
Use type to create letter-based art in Adobe Illustrator.
Not sure which apps are best for you?
Take a minute. We'll help you to figure it out.
Creative Cloud apps for graphic design.
Create beautiful designs, icons and more — then use them anywhere at any size. Learn more
Create and publish books, digital magazines, eBooks, posters and interactive PDFs. Learn more
Enjoy a natural painting and drawing experience with the world's largest collection of brushes. Learn more
Quickly edit, collage and retouch photos so they stand out on social and everywhere else. Learn more
Create photorealistic images for branding, product shots and package design. Learn more
Bold, italic, cursive or all caps — find the perfect typeface for any project with 20,000+ fonts to explore. Learn more
Choose from millions of photos, drawings, video clips, and more to add to your creations. Learn more
Create, edit, sign and manage your PDFs — quickly, easily, anywhere. Learn more
Quickly and easily make standout content from thousands of beautiful templates. Learn more
Get 20+ Creative Cloud apps including Photoshop, Illustrator, InDesign, Premiere Pro and Acrobat Pro. Learn more
Find the Creative Cloud plan that's right for you.
73,49 €/mo  per license exclusive of VAT 
Get everything you need to create great work, plus easy license management, advanced support, and more.
Learn more
Photography, video, graphic design, illustration and so much more. Everything you need, wherever your imagination takes you.