DNG is a universal format for storing and accessing images. Find out more about the history of the DNG file format, what you can use it for, and how different camera manufacturers have embraced the need for change.
What you'll learn.
What is a DNG image?
 
History of the DNG file
 
What are DNG files used for?
 
Pros and cons of DNG files
 
How to open a DNG file
 
How to create and edit a DNG file
 
DNG files: frequently asked questions
What is a DNG file?
DNG means Digital Negative. It's a type of raw file format used in digital photography, developed on the TIFF 6.0 format. With an abundance of different cameras and editing software on the market, file compatibility has proved a challenge for photographers when sharing and developing their work. The creation of DNG files gives photographers greater control over their images and allows digital camera manufacturers to work to a consistent, open standard.
A DNG file stores uncompressed image data on digital cameras from numerous manufacturers, allowing users to store, share, and edit their work without hitting compatibility barriers.
History of the DNG file.
Before the launch of the DNG file, different camera manufacturers — and occasionally different camera models — used their own proprietary technologies to capture RAW images.
This gave photographers a headache because their files were often incompatible with editing software. Sometimes, they even lost their photographs if they hadn't transferred their images before the file types became incompatible with new technology.
Adobe launched the Digital Negative Specification in 2004 to encourage camera makers to standardize the file types used and shared by photographers. Today, tech giants such as Apple, Google, and Samsung support the format.
What are DNG files used for?
A DNG file stores uncompressed image data on your camera, ready for post-processing in a variety of image editing software programs. The files themselves are slightly smaller than other RAW file types, saving room in storage and time in transferring to your hard drive.
Pros and cons of DNG files.
So far, so good – but why should or shouldn't you use DNG files in your day-to-day photography?
Advantages of DNG files.
There are more than 500 different types of raw files, with more created all the time, so DNG file is largely flexible and future-proof. You can be safe in the knowledge that archiving your raw images as DNG files means you'll still be able to access them in the future.
 
DNG files are around 20% smaller than RAW files, while maintaining the same image quality.
 
They're also faster – With DNG, you'll benefit from a quicker performance by using Fast Load Data. This stores a standard-size preview within the file itself. That means faster loading when opening an image in Adobe Lightroom or Camera Raw.
Disadvantages of DNG files.
You may be itching to get straight into the editing suite, but it can take time to convert other raw file formats to DNG – which isn't always convenient for fast-paced working environments.
 
While Adobe software supports the DNG format, other programs don't always play well with it. You could embed the original RAW inside the DNG so you can continue to use other software. However, this will make the file size considerably larger, which isn't ideal if you're trying to save on storage or make quick transfers.
How to open a DNG file.
Like other raw files, you can open DNG images using some of the most common photo viewing applications.
From your desktop or hard drive.
Use your normal photo viewing software to call up DNG files on Windows or Mac, such as Microsoft Photos, Apple Photos, and Apple Previews.
Right-click on the image on your desktop or file explorer window. (On Mac, that's the Command button plus click.)
 
Scroll down to Open With, then move right to see the list of programs that are set up to open DNG files.
How to create and edit a DNG file.
Open a DNG file in Adobe Photoshop by selecting the File menu, then Open. To save as a DNG file once you've finished editing, go back to the File menu and select Save.
You can return to edit the image at any time — just open Photoshop, select the File menu, and then Open to locate the DNG file in your file explorer window.
DNG files: frequently asked questions.
Do DNG files lose quality?
A DNG retains its quality — provided it's in a DNG format. Unlike file types such as JPEG, which compress files, there's no compression involved in creating a DNG file, so there's no process that might cut out important data within the image itself.
Can I use DNG files as Lightroom presets?
A DNG file saves the adjustments you've made to any photos, which you can then copy and apply to other photos in your library. Check out our guide to getting the most out of Lightroom.
Is DNG as good as RAW?
DNG and RAW files are similar in that they are both versions of raw image files. However, DNG is stored in a format that's compatible with most editing software, and the file sizes tend to be smaller than RAW.
How do you convert DNG to RAW?
You can't convert an Adobe DNG file into a different RAW image format. But if you decided to embed the original raw file within the DNG file, you can extract it using Adobe's DNG Converter (for Windows, for Mac).
What program will open a DNG file?
In addition to the standard photo apps on Windows and Mac, you can open DNG files using Adobe Photoshop, Adobe Photoshop Lightroom and Photoshop Elements. Google Photos also supports the DNG file type.
Learn more about similar file types to DNGs.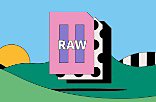 Get to know all about RAW files and the pros and cons of working with unprocessed image data.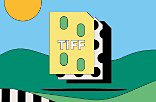 Find out the advantages and disadvantages of working with the TIFFs – the flexible, high-quality, and almost universally compatible file format.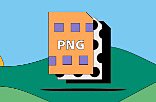 Discover how PNG files, widely renowned for their color options and capabilities, can store high levels of image data and detail.
Compare DNGs with other file types.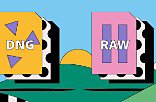 Which is better for capturing raw footage? What's the more commonly accepted file format? Find out more.
Lightroom plan
Edit, organize, store, and share photos from anywhere.
7 days free, then US$ 9,99/mo. 
Photography
Get Lightroom, Lightroom Classic, Photoshop, and 20GB of cloud storage. 7 days free, then US$ 9,99/mo.
All Apps
Get the entire collection of creative apps and more.
7 days free, then US$ 52,99/mo.