Create a great user experience with intuitive app design software.
Building a sharp app or web design isn't complicated when you have the right app design software. Whether your goal is to be a top seller on the app store or to build an app for your small business, there's an appropriate tool for making your project. With powerful desktop, mobile, and web apps, you can work on app creation anywhere. And effective collaboration features guarantee quick app-building iterations — put your ideas into action.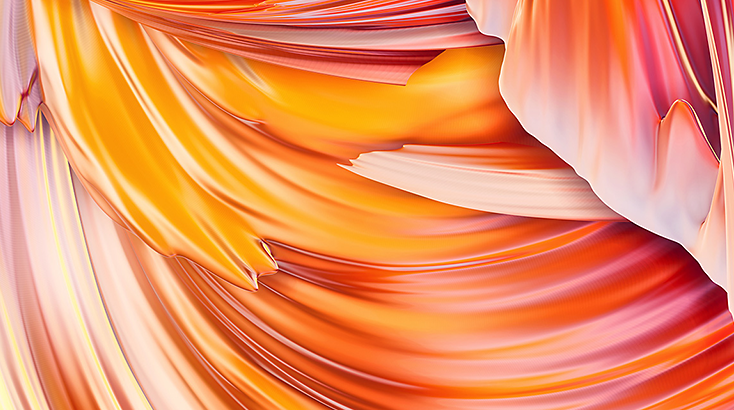 App and web design, illustration, animation, and photography. Adobe Creative Cloud has you covered.
Wireframing, prototyping and more done right.
The DIY app maker built by designers for designers. Adobe XD is focused on making cross-platform app design simpler and more effective. Iterate faster and deliver developer-ready designs.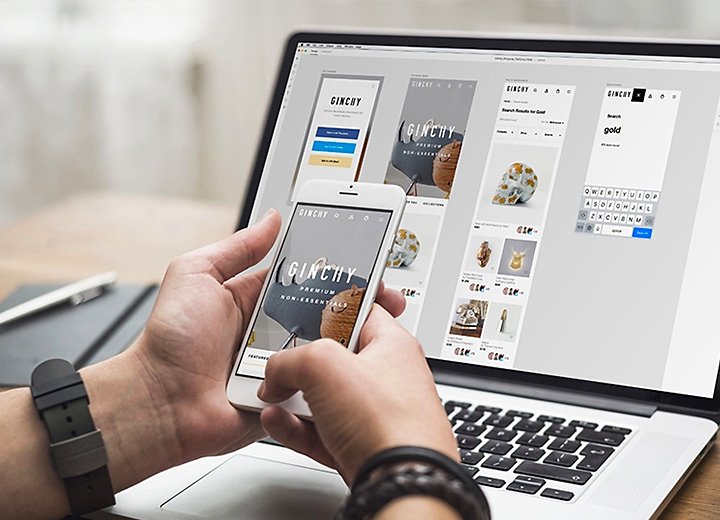 Create better with the all-in-one app design software.
From low-fidelity wireframes and mockups to live prototypes. You can do all your mobile app development with the comprehensive toolkit in Adobe XD. Refine your design more quickly with efficient collaboration features.
XD builds better with more powerful features.
Make a low-fi wireframe
Choose your artboards and create boxes and buttons to develop your layout. Add common pages from UI kits to speed up your initial design.
Create a high-fidelity design
With a drag-and-drop interface, XD is an intuitive development environment. Import and place high-quality content. Choose colors and gradients. Refine font and layout choices.
Prototype
Drag-and-drop wires between artboards and objects build the user experience. Define transitions and refine your design by adding missing artboards or removing redundant ones.
Get feedback 
Share your prototype through the XD desktop and mobile apps. Iterate your app using live prototypes. Export detailed design specs to app developers.
Repeat Grid
Save time and make grids of identical objects for your designs. Change one element and have the entire grid update automatically.
Design specs
Export detailed design specifications for developers. Specify fonts, measurements, color swatches, transitions and more. Reduce the guesswork and build it right.
Lay out beautiful apps and websites.
Use industry-leading layout tools and make sharper designs. Create precise layouts with visual flair and intuitive functionality.
App design software for interactive digital publications and print media.
Make an impression with top-notch design tools for digital and print. Create interactive publications, e-books, websites and more.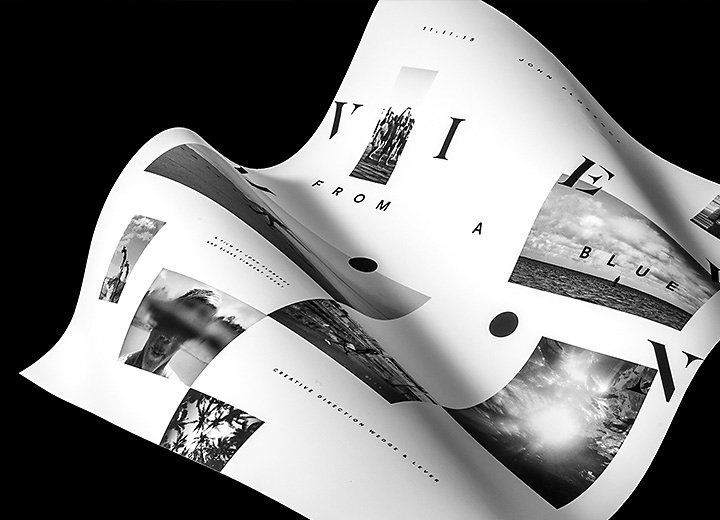 Work with more app design features in InDesign.
Define your pages
Lay out your title/home page and build your secondary master page. Set frames for images, text and interactive buttons.
Add content
Import your text and graphics and place them into your design. Refine your design by tweaking frames and adjusting fonts, colors and textures.
Build interactivity
Assign actions to buttons. Create content links, shortcuts, hyperlinks and navigation controls.
Export
Save as an interactive PDF, a JPEG file or another suitable format for delivery to designers. Or send to Adobe Experience Manager to build as a mobile app.
Professional templates
Get a head start with professionally designed, modern templates. Adapt the template to your layout by adjusting frames, fonts, colors and more.
Adobe Stock integration
Search and licence graphics and templates through Adobe Stock. Manage your licensing centrally and speed up asset acquisition.
More export possibilities
Export your project as a PDF, JPEG, EPUB or HTML file for web-ready applications. Re-purpose content for multiple media.
Design, code and publish. Faster.
Build responsive apps and websites quickly, with potent coding tools for many programming languages. Preview and refine in real time.
App design software with the power of code.
A development platform with serious coding tools for full control and efficient design. Write and edit quickly in HTML, CSS, JavaScript, PHP and more

Choose a plan ›
Features to make quick work of app design.
Use Standard or Developer mode
Work in Standard mode to see a preview of your site and useful panels. Switch to Developer mode to maximize coding space.
Create style sheets
Create your CSS style sheets. Define your styles for headers, menus and text. Assign fonts and weights.
Build with HTML and JavaScript
Build up your HTML structure and content. Add JavaScript elements for interactivity or app functionality.
Preview, test and publish 
Preview your finished site. Test it and gather feedback. When it's done, upload it to a web host and publish.
Adobe Stock integration
Quickly search for and licence content for your website. Find the graphics, add-on  widgets, and app templates you need for your design.
Coding shortcuts
Back-end work made easy. Build lines of code with a few clicks. Use structure shorthand and keyboard shortcuts to make lines of perfectly nested code quickly.
Browser and device previews
Check and refine your design with previews on web browsers and mobile devices. Get feedback from collaborators and testers using QR code links.
Simple, easy, free web designer.
Create a beautiful web page in minutes. Use an intuitive web creator to combine text, images, graphics, and textures.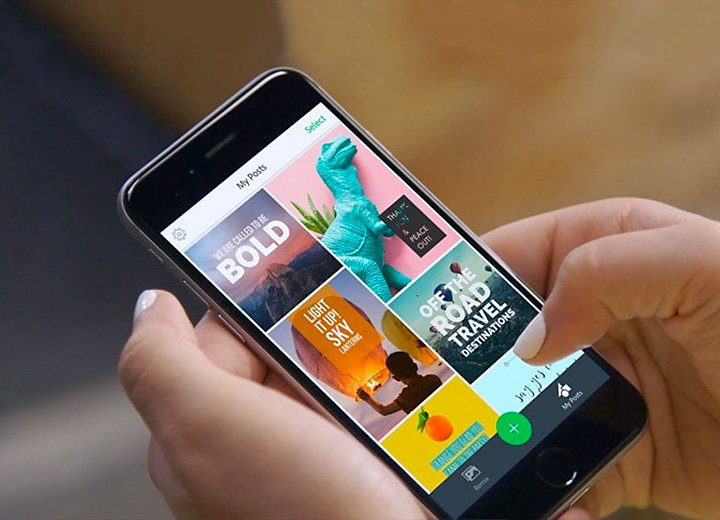 A simple free online tool to create sophisticated, modern web pages. Develop your design with text, graphics, and video.
Intuitive features help you create quickly with Spark.
Write a title
What is your web page for? Write a title that clearly and concisely captures the essence of your web page.
Pick a background
Choose a background color or image. You can make any customized color with the color picker. Upload a photo or graphic as a background or search for a free image to use.
Add copy, images and video
Upload and arrange text, images and video clips. Use Adobe Express to create collages and other graphics or Spark Video to quickly assemble short video clips.
Share 
Post your web page to a social media platform or send a link via email. Adobe Adobe Express will host your web page.
High-quality fonts
There are dozens of professional fonts to use on your web page. Experiment with different typefaces and colors until you find the right mix.
Guided design
Let the web page creator prompt you for content and then watch as it assembles your content into a modern design.
Elegant themes
Carefully designed themes give your page style. Experiment with different themes to find the one that fits your page best.
App design software on tablet or phone.
Continue your workflow wherever you are. Design and lay out anywhere.
Layout at your fingertips.
Sketch and refine your designs at your fingertips. Build complex designs by drawing freehand and using gestures.
 
iOS | 
A free web page maker in your hands.
A beautiful web page is only a few clicks away. Everything you need to tell a story, showcase an idea, or feature a product or business.
 
Compare the features of web and app design software.

High-level design or dealing with the nitty-gritty, for a web page or web platform, we have tools that are perfect for your project.
| | | | | | | |
| --- | --- | --- | --- | --- | --- | --- |
| | | | | | | |
| | | | | | | |
| | | | | | | |
| | | | | | | |
| | | | | | | |
| | | | | | | |
| | | | | | | |
| | | | | | | |
| | | | | | | |
| | | | | | | |
| | | | | | | |
| | | | | | | |
Learn how to design better apps and websites.
Creative Cloud apps are full of possibilities. Learn how to use their powerful features for better designs.
Start with UI kits for faster design.            
Populate your artboards quickly using UI kits full of common app elements. Adapt them to your own app design by customizing fonts, colors, and icons.

Preview, modify, and test prototypes on desktop and mobile.
Understand the app refinement process using prototypes. Tap into user-friendly live previews, make on-the-spot changes, and test your final design.
Create a site on the go with Comp and finish it with Muse  
Learn how to maximize your workflow with a combination of mobile and desktop apps. Create a design on the spot and refine it using a desktop app for a quick turnaround.
There are no limits to what you can do with app design software for Windows, macOS, Android, and iOS.

Design better, build responsively, and iterate faster with robust development software. Creative Cloud has industry-leading app-builder tools for every stage of the creative process. Integrated collaboration tools and an intuitive user interface let your whole team work together to quickly refine every aspect of a design. With attractive membership options for individuals and businesses, and special discounts for students and educators, there's a plan for everyone. Find the one that works best for you.