Welcome to Adobe FrameMaker
Thank you for accepting the invitation. It's great to see you here with the rest of your team. Let's get started so you can get down to
business. Please follow these instructions to install your product.
Step 1 – Download Adobe FrameMaker
Click here if you experience any difficulty in downloading
Step 2 – Use your Adobe ID to Sign in and start using Adobe FrameMaker

For any queries, please write to us at techcomm@adobe.com
---
Get the most of Adobe FrameMaker
Introduction to Adobe FrameMaker
Boost performance and productivity while creating rich, and immersive content with the latest release of FrameMaker.
Migrate from Word to Adobe FrameMaker
Overcome the challenges you face while working on Word by smoothly importing your documents into FrameMaker.
Adobe FrameMaker for XML, DITA authoring
Harness the powerful, easy-to-use XML/DITA authoring workspace designed for beginners and experts alike.
Create DITA templates in Adobe FrameMaker
Easily create DITA templates for your technical content with this step-by-step video guide and reap the benefits of structured authoring in the latest release of FrameMaker.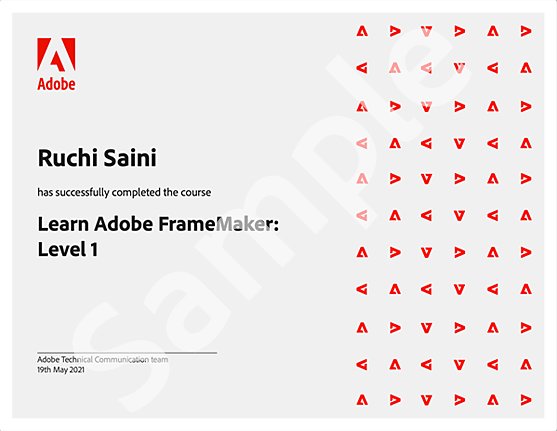 Online training for Adobe FrameMaker
Get instant access to high-quality, on-demand training courses for your favorite tools like Adobe FrameMaker, developed by leading industry experts.
What makes these courses unique?
FREE for a limited period only (Regular price $99.99/user/year)
Updated frequently to cover latest releases
Developed by leading industry experts in partnership with Adobe    
On-demand availability 
Self-paced video tutorials
Online assessment upon course completion  
Instant completion certificate issued by Adobe (See sample beside)
Hassle-free, one-click sign up process with Adobe ID
Access learning and training assets

Getting Started Guide
Get a comprehensive guide that walks you through new features, short-cuts, tips and tricks.
Webinars
Watch along as industry experts showcase what's possible with FrameMaker.
Interested in trying our other products
Do more with a range of cutting-edge, integrated Adobe Technical Communication solutions designed to efficiently and effectively manage the end-to-end content lifecycle of individuals and organizations alike.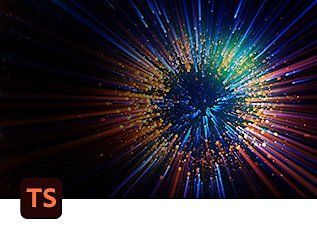 Adobe Technical Communication Suite
Get unmatched performance and value with four amazing tools in one market-leading suite at 48% savings.*
*The full license of Adobe Technical Communication Suite is approximately 50% less expensive than buying all individual products separately.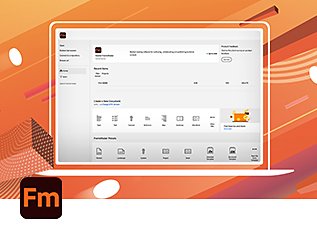 Adobe FrameMaker Publishing Server
Keep publishing on track in a world on the go with automated workflows from anywhere, anytime.
Adobe Experience Manager Guides
Drive higher ROI from content through faster delivery and lower operational costs with a CCMS.