Upgrade Every Virtual Experience

with Enhanced Audio and Video
What's new in Adobe Connect 12
Create reliable, reusable, and engaging virtual experiences, now in high definition with the all-new Adobe Connect 12.
Powered by a modern, reliable & scalable, WebRTC-based media streaming architecture, Adobe Connect 12 enables superior audio-video experience and quality of service.
Introducing backgrounds and blur (beta)
For lesser distractions, better focus and a great experience.
Experience full HD video with picture clarity and resolution like never before.
Deliver impactful presentation with high-quality 1080p video for greater clarity and resolution.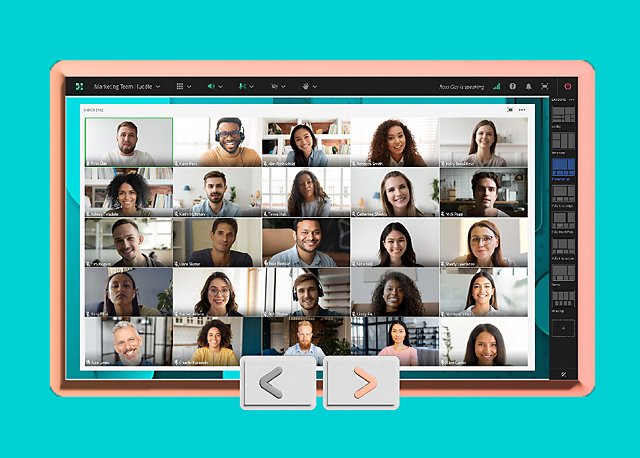 Let everyone be seen and heard with up to 50 high-quality videos at once, in multi-page view.
Guide the participants' focus to an active or chosen speaker in full HD, with this new video layout.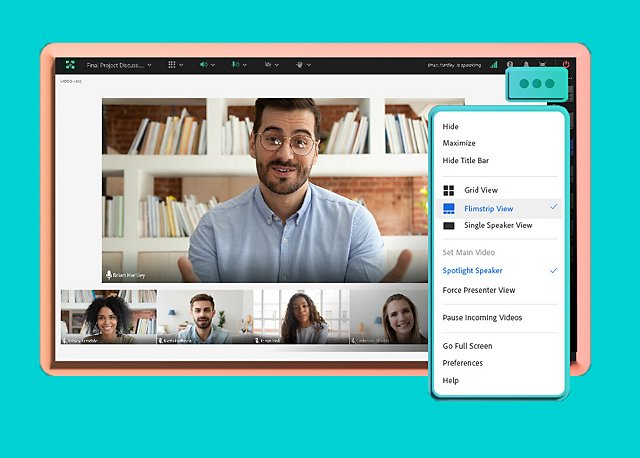 New Spotlight Speaker Mode
Let the conversations flow with an automatic focus on the active speaker in 'Filmstrip' and 'Single Speaker' video layouts.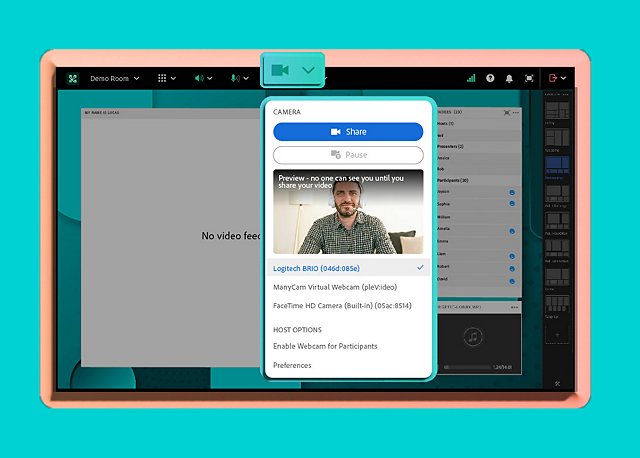 Control & customize in-room camera settings like a breeze, with single-click preview, start, pause, or switch camera options.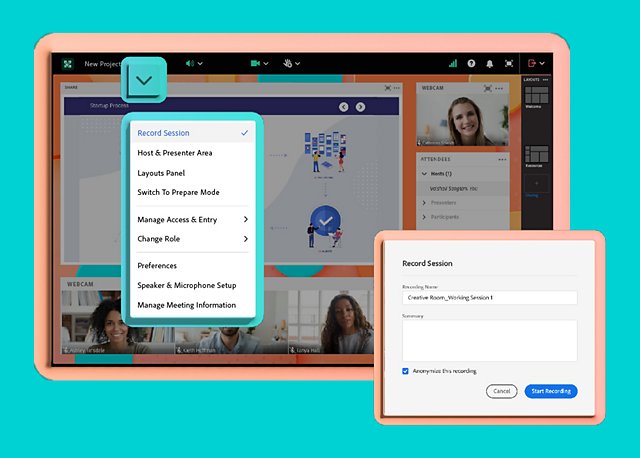 Download, view, and share right after the session with Instant MP4 Recordings. Hosts and Administrators have an option to create anonymous recordings.
Experience high-quality sound that doesn't let you down.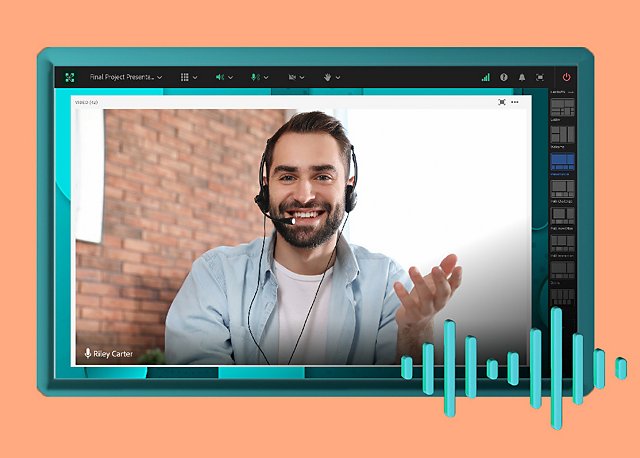 Get improved audio clarity, speed, and reliability, with near perfect audio sync, automatic noise cancellation, and echo reduction on the new audio streaming architecture.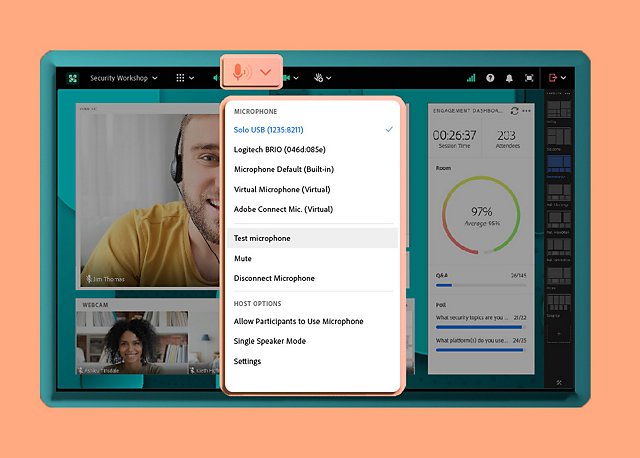 Make mic checks effortlessly with the new Easy Microphone Tools that help control, customize and add weight to the speaker's voice and value to engagement.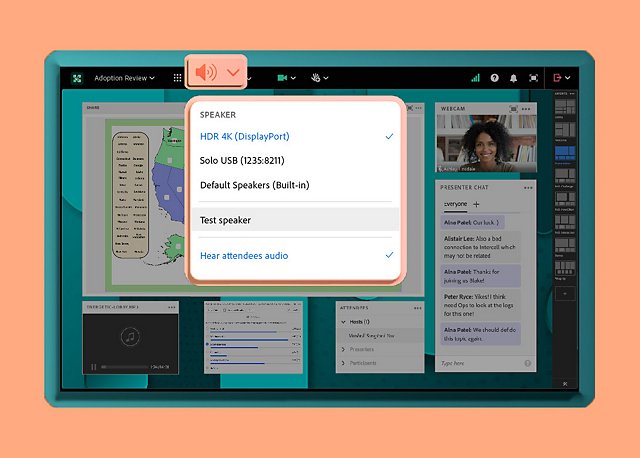 Set up audio fast and easy with simplified speaker options that elevate the overall audio experience.
Experience renewed ease-of-use with ubiquitous access, frictionless entry, and smooth exits.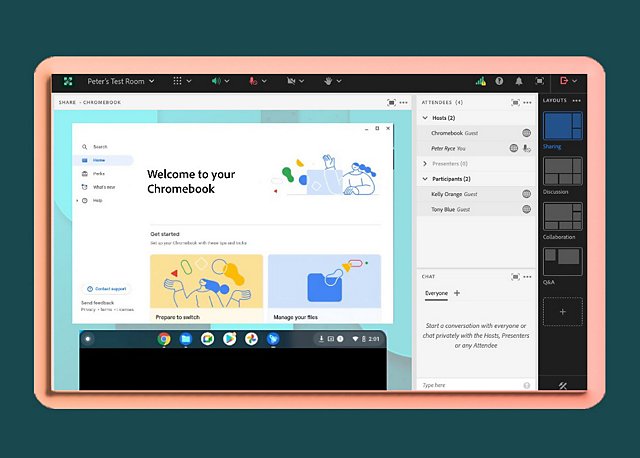 Extended Browser Capabilities
Share ideas without barriers, from any modern browser. The new feature-rich web client enables participants to do almost everything in the browser or Chromebook, including screen sharing.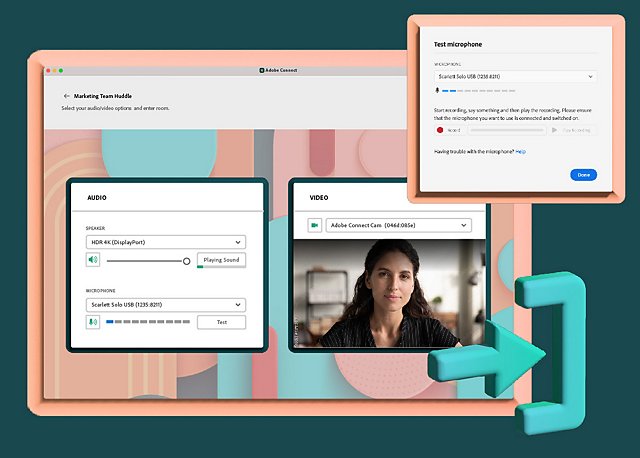 Enter sessions like a breeze with a new Setup Lobby with easy Mic, Speaker, and Camera setup and test tools. Click "Remember me" on the login screen to avoid re-login on frequently used devices and browsers.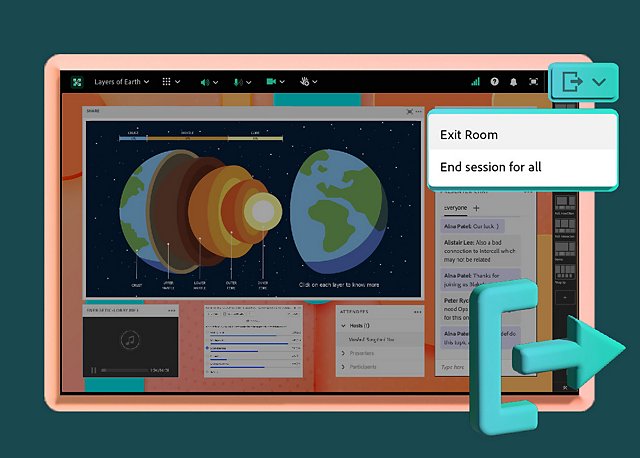 Get better control with distinct exit options that let hosts end the session or exit without ending the session for all.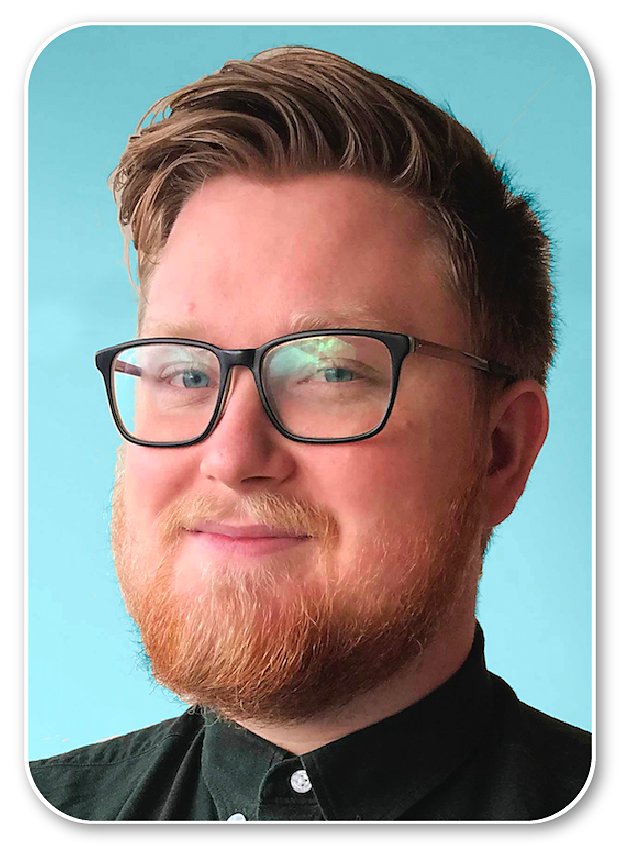 "The new Enhanced Audio /Video Experience in Adobe Connect delivers improved live video quality, especially in terms of resolution and synchronization, that is better than we've ever seen."
---

"We are big fans of the new WebRTC-based Enhanced A/V Experience, which we feel widens the gap between Adobe Connect and the competition. We're particularly impressed with the improved high-quality audio and video."
---
Head of Operations, Ivy House Learning Limited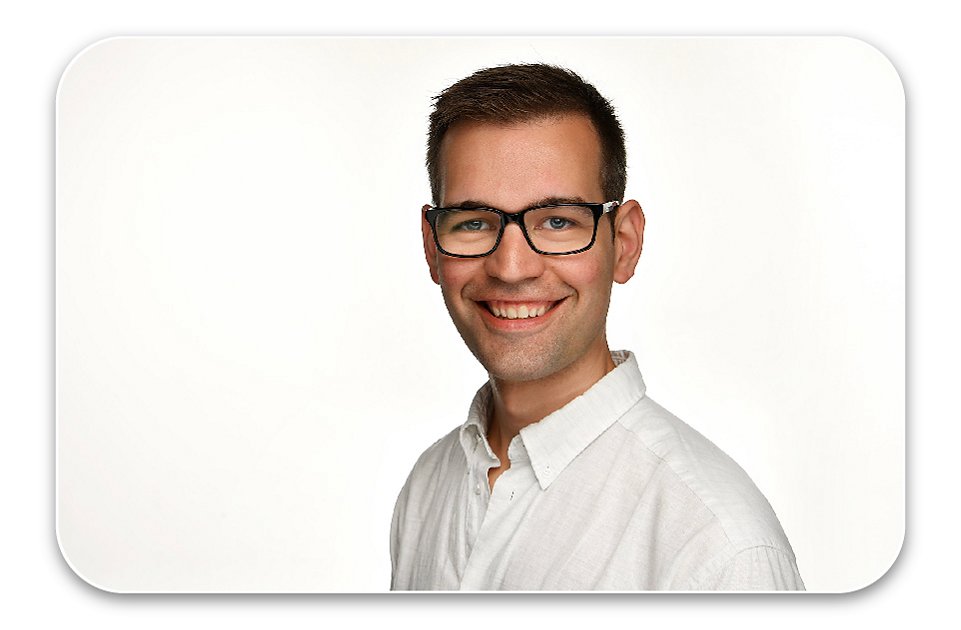 "The latest browser version of Adobe Connect is a gamechanger. Being able to confidently host a virtual meeting that requires only a browser is very important to us, as it eliminates any customer issues with installing an app."
---
Managing Director, produktivNorge AS