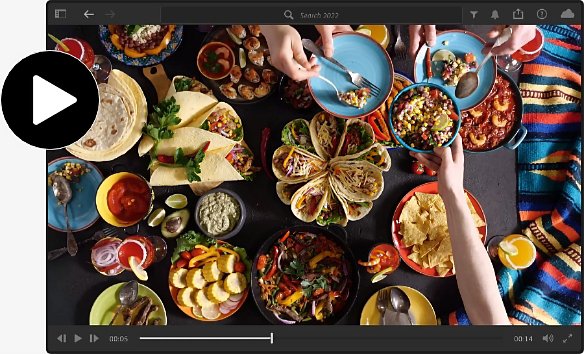 Video editing in Adobe Lightroom.
Lightroom isn't just for photo editing. Discover how you can use it to enhance video clips from your desktop or your mobile device.
Can you edit videos in Lightroom?
In a word: Yes. In more words: All the editing tools in Adobe Photoshop Lightroom that you use to edit still photos work on video files as well. From presets to color grading, you can give your moving pictures the same touch-ups as your still images.
Why Lightroom works well for simple video editing.
Lightroom is a great way to edit short, individual video clips. If you want to string together multiple clips, create scene transitions, add visual effects, or make other large-scale changes, try using a professional video editing program like Adobe Premiere Pro.
Why use Lightroom as a video editor?
There are a number of advantages to using Lightroom to edit your short video clips.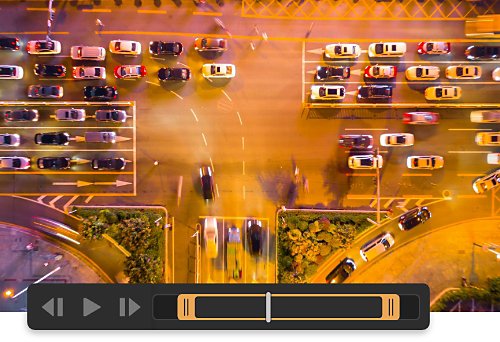 A workflow that works for you.
Use the Develop module to white balance your clips or use Crop features to trim video. With Lightroom you can touch up videos just like you touch up your stills.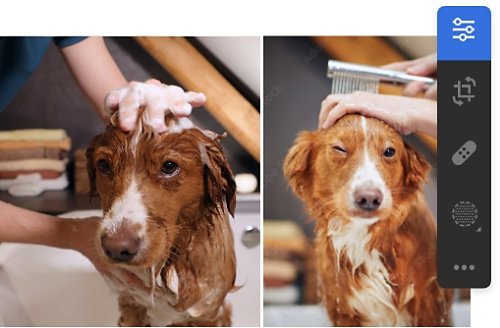 Using the same tools to edit your photos and videos side by side helps you maintain the same aesthetic across all your work.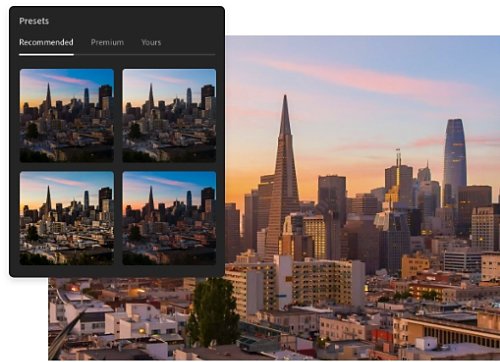 Enhance your edits with artificial intelligence.
The Recommended Presets function uses AI to analyze your video and suggest stunning presets that complement its color palette.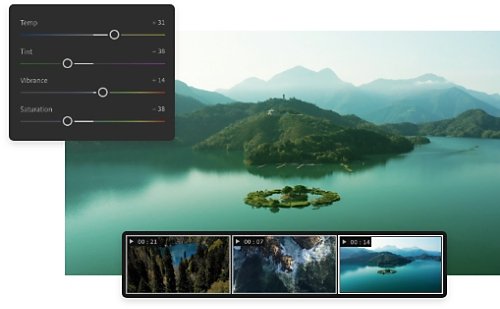 Simplify your social media.
Batch editing makes it quick and easy to apply the same changes to multiple pictures and videos so they'll look great on Instagram, TikTok, and beyond.        
How to edit video in Lightroom.
Learn how you can use Lightroom to edit videos just like you edit your images.
---
Click the Import button on the lower left side of the Library Module, then choose File › Import Photos and Video to select files and folders from your hard drive.
---
Scrub through your clips in the video playback control bar. To trim a video's length, click the gear icon, select the handles at either side of the clip, and drag them left or right.
---
Use the Preset tab to apply preinstalled Lightroom presets to your video, or use Develop Mode tools to make individual adjustments to texture, vibrance, tone curve, or other settings.
---
Export video by right-clicking your selection, selecting Export, and choosing a file name and where to save it.
---
How to edit video in Lightroom mobile.
You can take advantage of the Lightroom video and image editing tools on your iPhone, iPad, or Android device. All your stored files from Lightroom Classic automatically sync to mobile, and any changes you make will be applied to the desktop version.
---
Import video by opening Lightroom mobile, accessing your device's photo library, and tapping the thumbnail of a video you want to edit.
---
Once the image is selected, editing tools appear in the app, including trim controls, presets, and light panel controls.
---
Tap the Share icon to render your video as an mp4, then choose which social media platforms you want to share it to.
---
Learn what else Lightroom can do.
Explore tutorials to help you get the most out of Lightroom.
New features in Adobe Lightroom.
Learn how to make the most of the latest Lightroom features with Adobe Product Manager Ben Warde.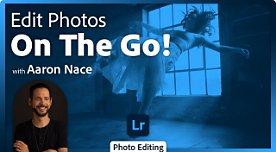 Touch up pictures wherever you are.
Discover how easy it is to edit photos on Lightroom mobile in this tutorial by photographer Aaron Nace.