How to flip an image in Adobe Photoshop.
Learn to use the flip option to create a perfect mirror image of your canvas.
Flip, reverse, and spin images.
Whether you're editing a photograph you took or creating a graphic design, there are a number of reasons you may want to flip an entire image — and not just a single layer —  using Adobe Photoshop:
Change the direction a subject is facing.
Sometimes design constraints make it necessary to have the subject face the opposite direction. Rotation is also helpful when working with multiple graphic elements, such as shapes or logos, that need to be oriented around one another.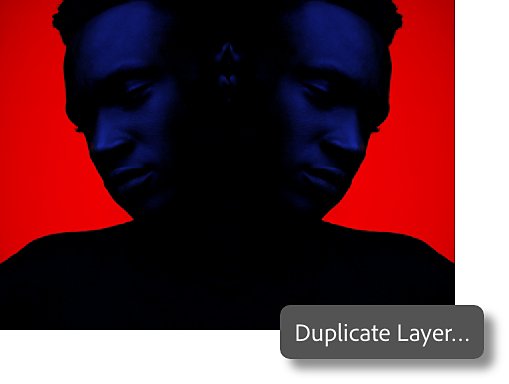 Create a mirrored effect.
Produce striking, symmetrical designs by placing a flipped image alongside the original image. Right-click the background layer of your image and select Duplicate Layer. This will create a copy of your image you can then flip.
Flipping layers versus flipping images.
A layer in Photoshop is like a transparent sheet. You can stack thousands of new layers on top of each other to create effects and designs using the Layers panel. An image includes every layer of the project.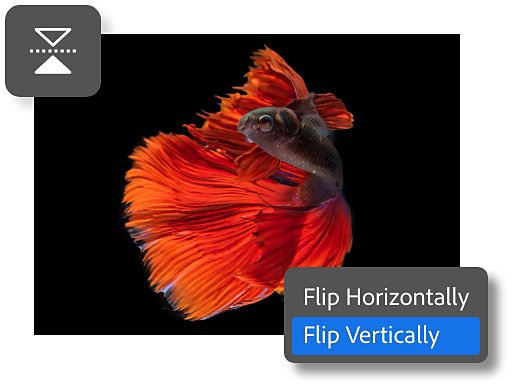 Flip a single layer in an image.
Select the layer, press CtrlL+T on PC or Command+T on Mac, then right-click and choose Flip Horizontally or Flip Vertically. This will flip only the selected layer.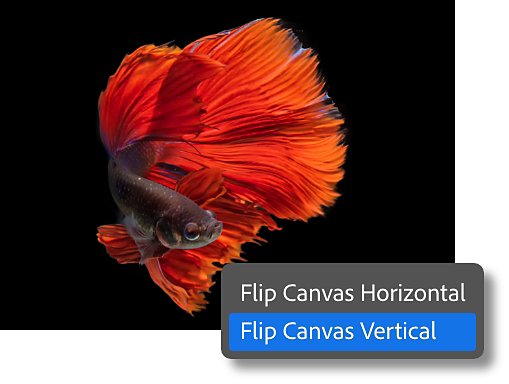 To flip an entire image — including every layer in the image — follow the instructions below to open and use the Image Rotation menu.
How to flip a picture in Photoshop in three steps.
Follow this tutorial to learn how easy it is to flip an entire image in Photoshop.
---
You can flip any image in Photoshop. The first simple step is to open the image and determine which way you want to flip it.
---
Select the Image Rotation menu under the Image menu at the top left of your screen. Select it and scroll halfway through the drop-down menu and click the Image Rotation option.
---
Choose how to flip your image.The Image Rotation menu offers two options: Flip Canvas Horizontal and Flip Canvas Vertical.
---
Other ways to adjust your image.
Once you've flipped your image, there are other options available if you want to keep changing its orientation.
Also in the Image Rotation menu are options to rotate images 90 degrees clockwise or counterclockwise, or even turn the entire image upside down by rotating it 180 degrees. To rotate your image to a specific angle, click and drag your image to rotate it to the exact angle you want.
Enlarge or shrink your image to fit any size. Either modify the dimensions of your image or reduce the file size of a particularly large picture. Under the Image menu, use the Image Size dialog box to alter width and height and choose between a variety of units of measurement.
Find the Creative Cloud plan that's right for you.