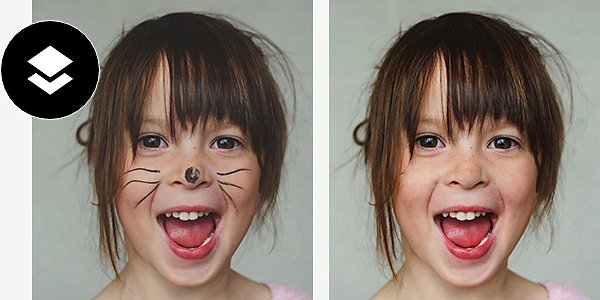 How to use frequency separation to retouch photos like a pro.
Discover an advanced skin retouching technique in Adobe Photoshop.
What is frequency separation?
Frequency separation is a technique used to separate color information from the other details of your image so you can adjust details and colors independently of one another. Usually, this is a high-frequency layer and a low-frequency layer. High-frequency information usually refers to fine details within an image, like hair, texture, pores, lines, and skin features. Low frequency, on the other hand, contains information about shadows, tone, and color.
With frequency separation, you can retouch either the high or the low frequency without affecting other areas — but it doesn't apply any actual edits to your work. Instead, it allows you to break an image apart so you can work on different sections, like modifying skin texture independent of color or shadow.
Here are some examples of tools and techniques you might use in tandem with frequency separation for retouching work.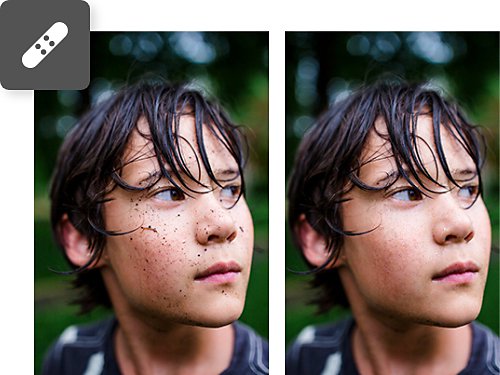 Retouching and editing tools for any context.
Whether you're working with people or products, you always want your photos to put their best foot forward. Techniques like frequency separation create a canvas for you to work within precisely so you're able to make fine adjustments with other tools.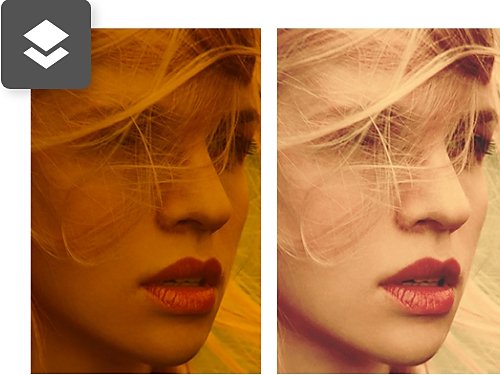 Once you've used frequency separation to parcel out areas of your image, you can then use layers, blur effects, shadow and color features, and blending to help you change the shape and tone of any image.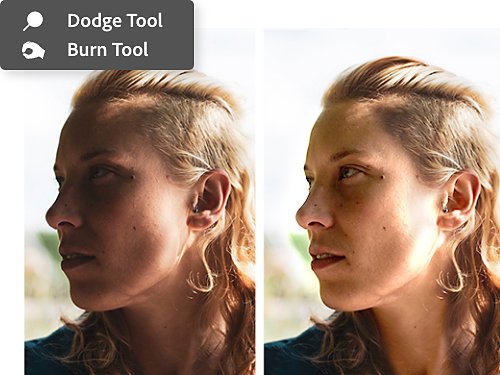 Once you've separated your frequencies, you can use the Dodge and Burn tools to control lighting and shadows — giving you fine control over your canvas and making edits and retouching efforts more rapid.
Frequency separation can take a lot of steps, but it's an opportunity to learn Photoshop actions — a feature that allows you to record a particular set of operations so you can do complex edits and techniques in a single click. They're handy when you need to make a series of edits that are the same every time. 
When would you use frequency separation?
Here are some common examples of when you might need to separate the details of an image from its color information.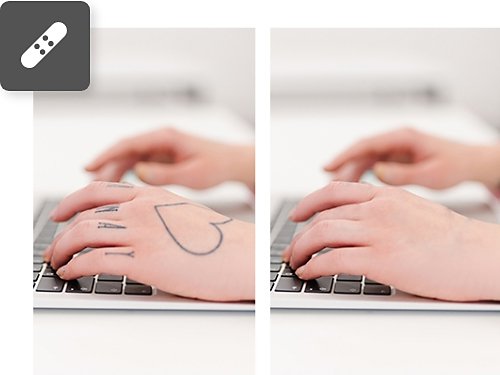 Erase pimples and blemishes.
Everyone is unique and different, and that's what makes them interesting. You don't need to remove every feature of a person, but, if you've got pimples, a blemish, or a tattoo that's distracting from what you're trying to convey with your subject, retouching can be a powerful tool.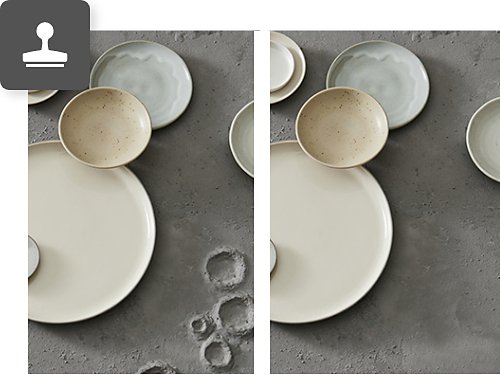 Sometimes when you highlight a product, there might be distracting textures, writing, or blemishes on it. With frequency separation, you can separate out what you don't want, and leave what you do.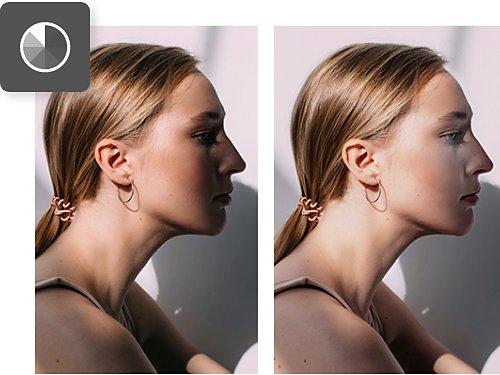 Portrait retouching is about more than removing things you don't want. Sometimes you want to enhance rather than remove. Everyone has qualities that make them captivating, and bringing them to the fore can make your people pop. 
Follow these steps to create a frequency separation action.
Using actions, learn how to create frequency separation, and create an automation you can reuse. Once you're finished, you'll have a layer for making adjustments to wrinkles, skin, and other fine details, and another for making adjustments to shadow and color. The Dodge, Burn, Blur, and Healing Brush tools are all useful ways to retouch once you've completed these steps.
Select Window › Actions, and click Create New Action in the sidebar that appears. Name your action and select Record, and this will begin the recording for the frequency separation.
With your image open, right-click the layer and select Duplicate Layer. Then click the lock icon in your background layer to allow it to be modified. From there, name the top layer "Skin+Texture" and the bottom layer "Shadows+Color."
Combine the layers into a group by selecting both and navigating to Layer › Group Layers.
Select the Shadows + Color layer, use Filter › Blur › Gaussian Blur, set the radius to 5px, and click OK.
Select Image › Apply Image. Choose Shadows + Color in the Layer selection menu, Subtract in the Blending menu, and set Scale to 2 and Offset to 128. Click OK.
In the Layers panel with Skin + Texture selected, select Linear Light in the Blending modes menu.
Congratulations, you've set up your two layers for retouching. Click the stop icon in the Actions sidebar, and the action will be saved so in the future all you need to do is open an image, click the action, and you'll be ready to work.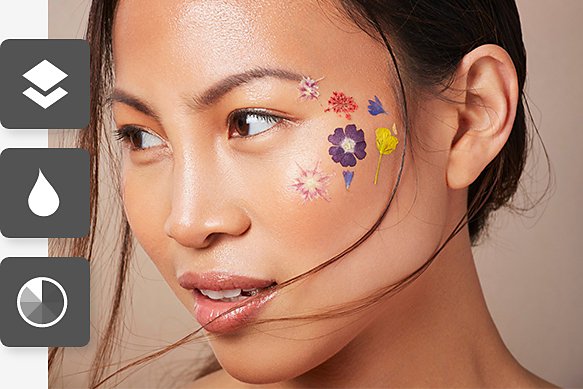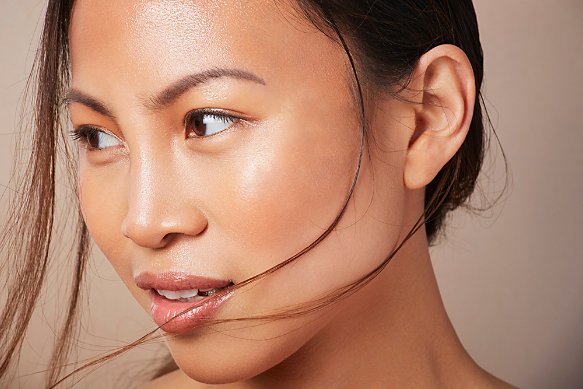 Learn more about making your photos shine.
You've cracked the seal on the basics of photo retouching. Below you'll find more tutorials that will help you take control when you're editing.
Find the Creative Cloud plan that's right for you.