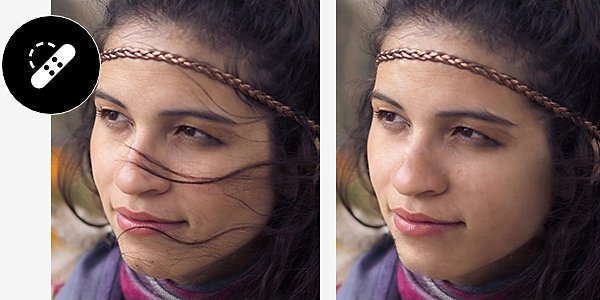 How to remove stray hairs from faces in Photoshop.
Learn how to quickly remove unwanted hairs with Adobe Photoshop. 
Keep the hairs you want, pluck the ones you don't.
When you're creating portraits, flyaway hairs or awkward facial hair can distract from the overall look and feel of your work. Luckily, there are many ways to remove distracting hairs while preserving the integrity and quality of your photos.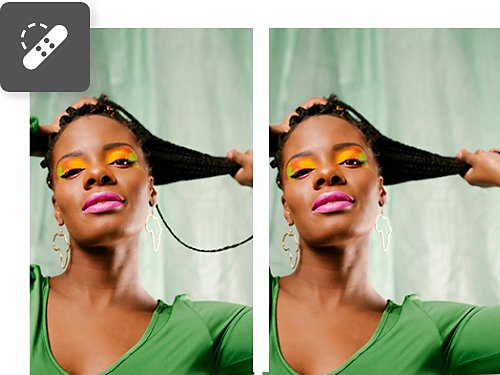 With the Healing Brush and Spot Healing Brush tools, you can paint over stray hairs and Photoshop will blend them seamlessly into the existing background. Be sure to duplicate your layer before you start so you can always undo your changes.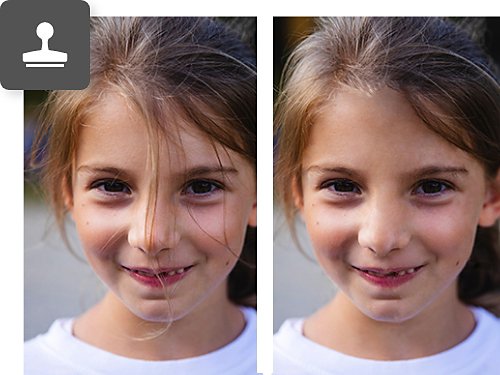 Similar to the Healing Brush, the Clone Stamp tool lets you completely capture a background and use it to paint over an area, which can help with hair that is layered over skin or patterned backgrounds.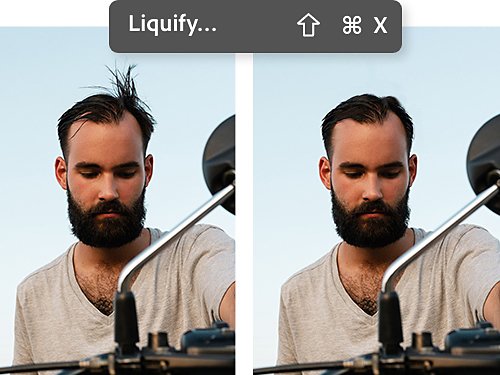 For quick hair removal, you can use the Liquify filter to pucker and pull areas of an image, which can clear out stray hairs, without the need for close-up detail work.
How to use the Spot Healing Brush tool to remove stray hairs.
Remove stray hairs on skin or other areas you don't want in a few steps with the help of the Healing Brush tool. 
---
Duplicate your layer before starting. Then select your duplicated layer and click the Spot Healing Brush tool in the side panel. 
---
Start small with single clicks, and then if you're getting a good result, paint over the stray hairs to remove them. 
---
If you're not getting the results you want, try selecting Proximity Match (the Spot Healing brush will mimic adjacent colors/pixels) in the top menu or changing your blending mode.
---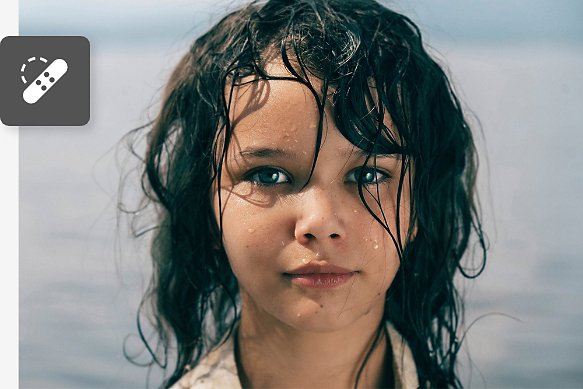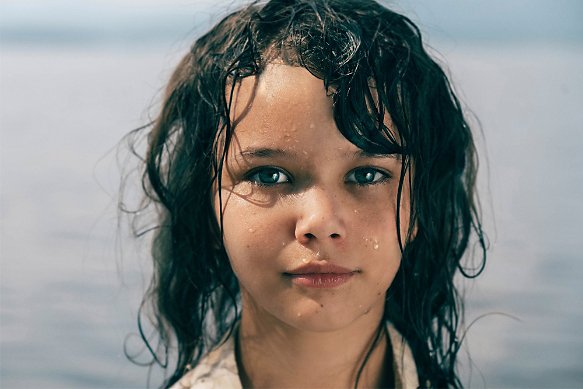 Fix flyaway hairs in a few quick steps with the Brush tool.
Flyaway hairs on a background can distract from the overall composition you're working toward. The Brush tool can help. 
---
Create a new layer by selecting Layer › New › Layer or clicking the Create a  New Layer icon in the Layers panel. 
---
Hold Alt on Windows or Command on Mac to switch to the Eyedropper tool and click to sample a piece of the background you want to paint with. Release the Alt or Command key. 
---
If you need to, adjust your brush size and opacity (how opaque or transparent it is) in the brush settings in the top menu, and then carefully paint over the individual hairs with your sampled color.
---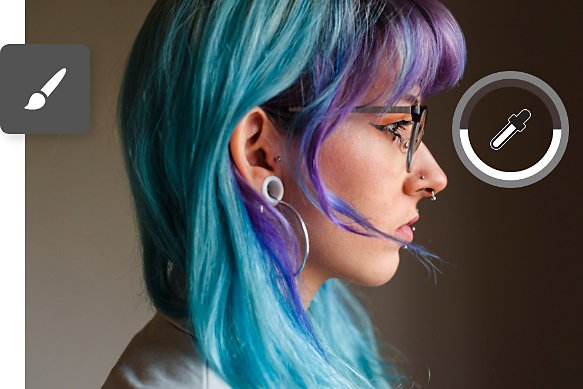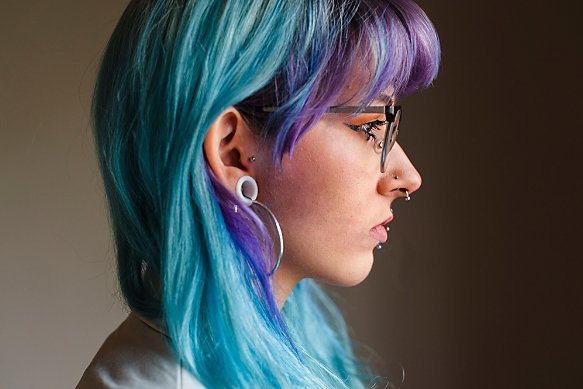 Beginner tutorials for hair editing and retouching.
Your adventures with hair don't have to stop with removing strays. These tutorials will give you extra insight into other aspects of retouching portraits and photo editing. 
Find the Creative Cloud plan that's right for you.