Stop motion animation explained: definition, types and techniques. 
Stop motion animation is a simple yet effective way to bring the everyday to life. Clever camera tricks and an eye for the minute details combine to create captivating moving images. Find out more about the history of stop motion and the techniques used to capture the magic. 
What is stop motion animation?
Stop motion animation is an advanced flipbook-style form of animation. It involves photographing and then physically manipulating objects within your frame. As each frame is played in sequence, the technique creates the effect of an object moving itself. Stop motion animation is a technique whose secret lies between each frame of the action.  Effortlessly simple in its final form, the flow and flourish of stop motion photography belies the painstaking attention to detail being paid between each snap of the set-up. 
It may be a comparatively low-budget technique against the cream of the Hollywood crop, but the results speak for themselves in terms of originality, form and style - and with decades of successful "stop-go" animations becoming British daytime TV institutions and Oscar winners alike, stop motion animation is a widely celebrated art form too. 
Fascinated by the world of animation?
Keep learning by reading our beginner's guide to animation.
Types of stop motion animation.
 
Object motion.
No budget? No problem - grab whatever's handy and bring it to life. 
Examples: The Humpty Dumpty Circus (1898) 
Sculpt characters and props from modelling clay to create strange new worlds. 
Examples: Morph, Wallace & Gromit 
Pixilation.
Bring live actors into the mix - and prepare to hold that pose for still photography. 
Examples: Hôtel électrique (1908) 
Cutout-Motion.
Craft your cast and their surroundings from paper and shoot top down in two dimensions. 
Examples: The Spirit of Christmas (Matte Stone and Trey Parker)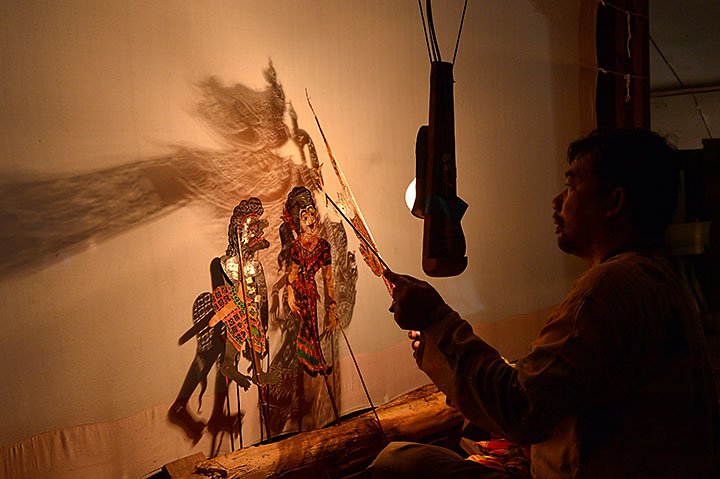 Puppet Animation.
Push the aesthetics of your project even further and create sophisticated puppets to pose in the frame. 
Examples: Coraline, Kubo and the Two Strings 
Silhouette Animation.
Add a backlight to your cut-outs and bring secretive shadow-play into the mix. 
Examples: The Adventures of Prince Achmed (1926), Papageno (1935) 
History of stop motion animation. 
The proliferation of 'snap-it-and-forget-it' via digital cameras and smartphones has brought the potential for stop motion into households across the world, but as the 20th century dawned the art form was reserved for those with the budget and time to painstakingly produce it. 
Beginning with what's thought to be the very first entry in the genre, The Humpty Dumpty Circus was released in 1898. Creators J. Stuart Blackton and Albert E. Smith used a variety of children's toys - long before Woody and Buzz arrived on the animated scene - to depict the hidden lives of circus performers. 
Wladyslaw Starewicz was another pioneer of the form, producing a series of works throughout the 1910s and 1920s, most notably Lucanas Cervus. The title, from the Latin for 'stag beetle', used a variety of wee beasties which Starewicz had taxidermised into an all-star cast. The results shocked audiences into thinking the animator had trained them to wander about on hind legs, carrying household objects around as these characters do. 
Willis O'Brien was the mastermind behind the animation for the cinematic icon King Kong in his 1933 big screen adventure - but O'Brien mastered the trade for a film released in 1925 called The Lost World. Based on the Arthur Conan Doyle novel of the same name, the film depicts a cast of explorers in search of a band of dinosaurs which still roam the earth, mixing mind-blowing effects and some clever film editing. 
O'Brien mentored a man whose work would go on to define this era of special effects in cinema. Ray Harryhausen was a one-man machine whose work on the likes of The Beast from 20,000 Fathoms and 20 Million Miles to Earth propelled 1950s cinema into a pulpy golden age. Later work on The Golden Voyage of Sinbad and Clash of the Titans (1981) is absolutely essential viewing.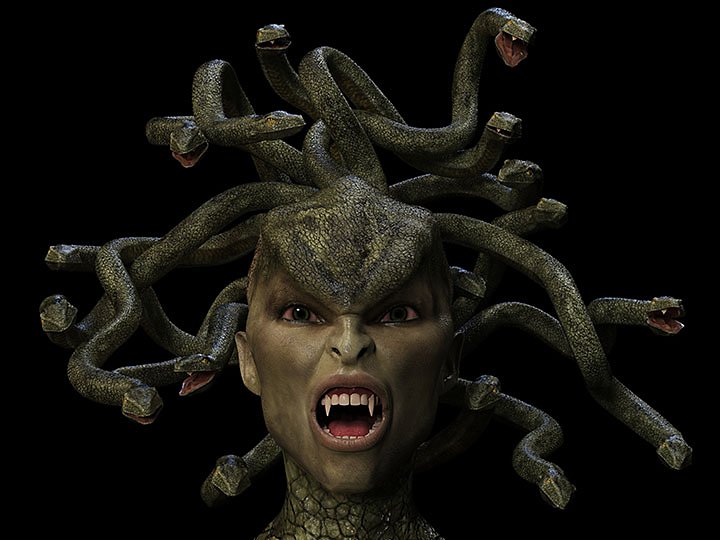 As the medium evolved it spread further into the mainstream, including TV and music videos. Aardman Animations was responsible for globe-gripping examples of both. They created the claymation character Morph, first seen interacting with British broadcasting legend Tony Hart on our screens each week before getting his own series. Aardman was also the effects team behind Peter Gabriel's Sledgehammer - a whirlwind of stop motion effects encapsulated into the video for one pop song and a touchstone of 1980s nostalgia. 
How to make a stop motion animation. 
Unlike the pioneers of the form, you won't need access to expensive equipment to mount your own stop motion video production. 
What you'll need for stop motion animation. 
To get started on creating your own mini masterpieces you'll need: 
Digital camera. Even a smartphone camera will do - obviously the higher in quality, the better. 
Stand/mount. An essential part of the operation, you'll need to mount the camera so it remains perfectly still throughout the production process. Luckily these aren't expensive. 
Editing software. Again, your phone will do in a pinch - but you'll need video editing software that can sequence your images and transfer the results as a whole file. 
Objects to film. Whether you're crafting intricate backdrops a la Reiniger or simply making household objects come to life, grab a few props and start shooting. 
How to shoot in stop-motion. 
Although the process is pretty simple, there are several things to watch out for so you can shoot comfortably and be assured of the best results possible.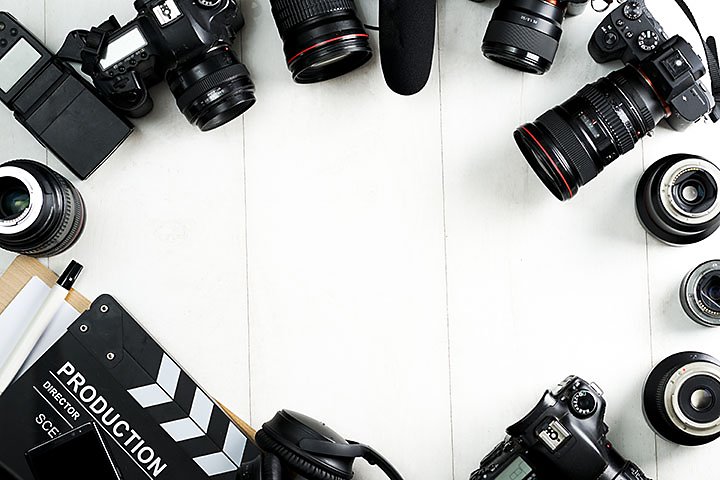 Firmly frame your subject. Make sure you're shooting at an angle that fits your subjects without letting in anything you don't want to include. Objects wandering in or around the edge of a shot will affect the final product.

Adjust the lighting. Shoot where the light is completely under your control - for example, under a desk light if you're shooting two-dimensional objects. Changes to lighting over time will create an inconsistency to your levels as the shoot goes on on. 


Steady your shots. Once your camera is set up, if at all possible, don't touch it again until your sequence is finished. Use a remote or a timer to snap each frame of the sequence, before resetting for a new angle or scene. 


Decide on your frame rate. How long do you want to keep a single image in shot? At 24 frames per second, you'll need 24 images - whether that's fewer different images during slow moments or up to 24 different frames to illustrate faster movements. 


Edit. Move images into a sequencer and edit on the fly or dump the whole lot at the end of the shoot. Then you can go to town on things like fast vs slow motion and any accompanying sound or music. 
Fascinated by the world of animation?
Keep learning by reading our beginner's guide to animation.
Stop motion animation techniques.
Given the relatively simple way that stop motion animation is created, it's the animators' own ways of working with their chosen subjects that spark joy on the screen. The emergence of different styles of stop motion breathes new life into the technique as a whole throughout cinematic history.
Object motion breathes life into everyday objects - that is, nothing that the artist needs to create from scratch themselves. The Humpty Dumpty Circus is thought to be the first living example of object motion, although the stars of the show were animal toys - they weren't specifically created for the project.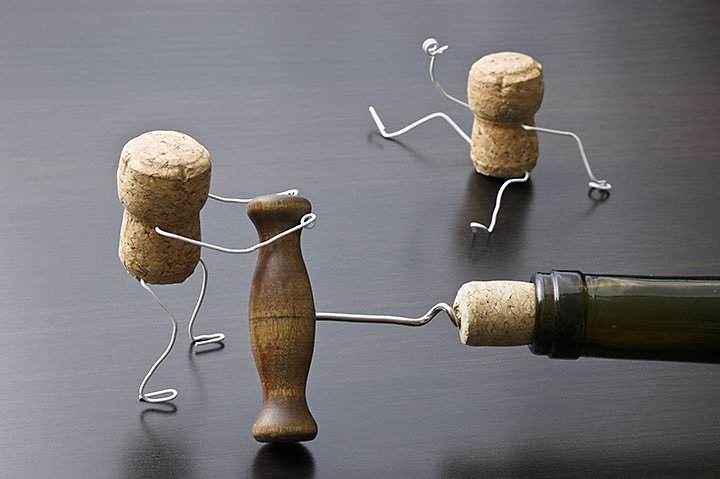 Claymation involves the sculpture and frame-by-frame manipulation of clay-based characters or objects. The most famous examples of this technique are cheese-loving, multi-Oscar-winning duo Wallace & Gromit along with other projects from Aardman Animations and the Stateside seasonal specials traditionally produced by Rankin/Bass. 
Pixilation applies the same technique to humans, who presumably suffer sore muscles after each shoot as they're tasked with making only minute movements between frames. One example of pixilation which made waves in the British music scene was the music video by The Maccabees, to accompany their song 'Latchmere'. 
Cutout-Motion means taking two-dimensional objects (usually from paper) and animating their movements. The pilot episode of foul-mouthed phenomenon South Park was created in cutout-motion, a laborious process which co-creator Matte Stone described as "hell on this earth" - and which thankfully they've developed on into a system they find more comfortable. 
Puppet Animation is another specific stop motion creation, involving the crafting and manipulation of puppets to produce a certain charming kind of animated aesthetic. It's most famously used in the work of Laika, the studio behind cinematic successes Coraline and Kubo and the Two Strings. 
Silhouette Animation combines the use of cutout-motion and clever shadow play to produce fascinating frames of action. Pioneered by European studios during the 1920s, it's perhaps most famously used in the work of Lotte Reiniger, whose prolific career included more than 70 silhouette animation films retelling old folk tales.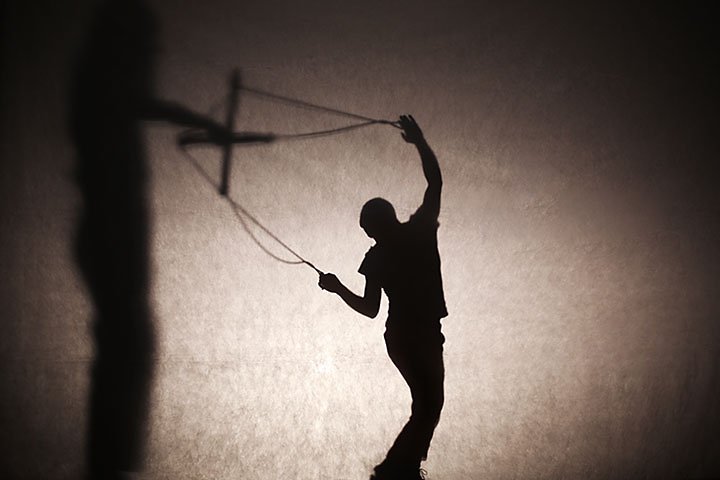 Stop motion animation FAQs. 
What do you need for stop motion animation? 

Household technology has advanced to such a point that stop motion animation is well within any amateur animator's grasp. A smartphone camera and a sturdy stand are all you need to shoot frames. You'll also benefit from a consistent light source and a selection of props to animate. You'll also need discipline and plenty of patience - shooting your frames takes time and many minute adjustments to the set. 
What are the four types of stop motion animation? 
There are six main types of stop motion. Object-Motion is the art of moving or animating found objects, while claymation involves sculpting characters from clay. Pixilation uses people and cutout-motion makes the most of moving paper and other 2D materials. Puppet animation involves crafting puppets, while silhouette animation shares traits with cutout-motion and adds shadowy effects. 
How many pictures does it take to make a one-minute stop motion? 
Working to roughly 24 frames per second - the standard for films and TV - you would need to produce 1440 frames for a one-minute stop motion animation. That's not to say each frame needs to be unique - common practice is to shoot in 'twos' and 'threes', doubling or even tripling up on frames when characters are moving at a more normal pace. Single different frames are used to capture faster movements. 
Discover more about animation.
You might also be interested in…
Learn about the versatility of this file format and discover how to use it in your design work.