What is clay animation and how do I do it?
Claymation animation has been used in best-loved classics like the Wallace and Gromit films and Gumby series. By combining stop motion animation with clay figures, this charming technique has delighted generations of children for a century. But what is claymation and how can you get started with your own short films? Find out more about this animation style with our expert guide.
Claymation is an animation technique using movable clay characters and stop-motion recording. It's a film style often seen in children's films and cartoons. It's a meticulous process, with some feature-length films taking months - or even years - to shoot.
The film is shot frame by frame, with the clay characters readjusted and posed between takes to simulate movement. When edited together, each slightly altered frame creates a sense of motion and tells the story of the piece. 
This type of animation is not the only cartoon technique. Others include:
Object-Motion — this form of animation uses similar stop-motion techniques to claymation. However, here static objects are moved around a frame without any reshaping (as with clay) required. 

Pixilation — in pixilation, live actors are used. The actors pose between takes. As the film is shot frame-by-frame, continuous posing creates a sense of movement.

Cutout-Motion — uses 2D materials or card cut-outs as the characters. The paper figures are poseable and move frame-by-frame across a blank or coloured background. 

Puppet Animation — uses puppets as the subjects. As with all stop-motion techniques, the puppets are moved between takes with a camera shooting frame-by-frame.

Silhouette Animation — this technique works similarly to puppet animation. However, silhouette cut-outs are used as the subjects and are backlit against a background.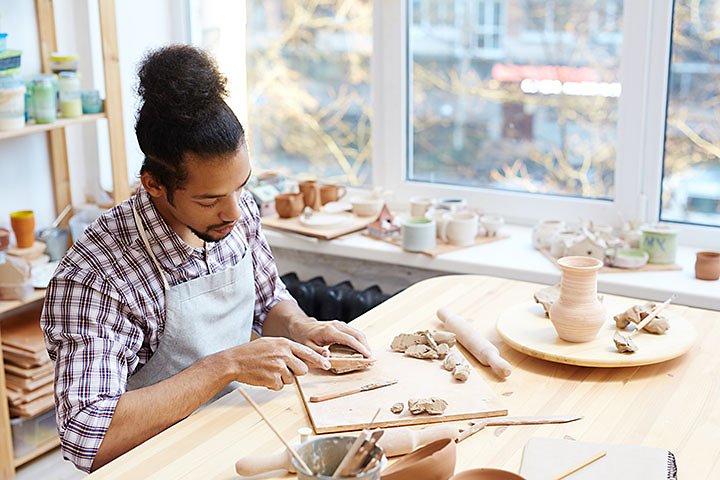 Types of claymation animation.
Clay animators work in a variety of styles, each with their own merits and methods of production.
For this method, character transitions between movements are entirely freeform. With no set structure, movements are more creative and random. It works for animations in which characters transform into different shapes or structures. 
In clay painting, the clay is moulded around existing canvas, such a portrait picture, in order to animate the picture and create a sense of the painting coming alive.
This technique involves melting clay characters with a heat source. The melting process is captured via a time-lapse camera and creates a sense of the character dissolving.
This type of animation involves a block of clay being steadily cut down, frame by frame, into a particular shape necessary for the story. It's a rather slow process and is rarely, if ever, used in today's animation industry.
The history of claymation can be traced back the late 19th century and the invention of plasticine. Easily modelled and slow to dry, plasticine was the preferred method of early animation techniques in a few films shot in the early years of the 20th century. Initially, a preference for other animation techniques meant that clay methods were restricted to short sequences within larger films. The first fully claymation film was 1926's Long Live the Bull.
Modern day claymation techniques were pioneered in the 1970s, led by animator Will Vinton. Indeed, the Academy Award winning production company Aardman Animations started in 1975. The UK animators worked with clay almost exclusively, creating hit series like Wallace and Gromit and the 2000 film Chicken Run.
Fascinated by the world of animation?
Keep learning by reading our beginner's guide to animation.
Examples of clay animation.
Claymation is a hugely popular animation technique, usually seen in children's films and cartoons.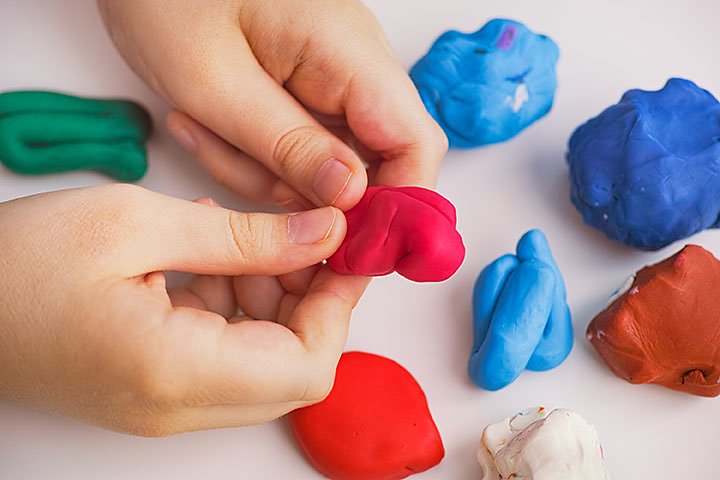 Cultural icon and claymation pioneer Gumby, the humanoid clay character, has starred in a host of films, series and advertisements over the past 70 years. Launched in 1955, The Gumby Show was the first outing for Gumby and his friends. The series is shot in a kinetic style, with camera movements playing an important role in the animation of the characters. 
California Raisins (1986).
The award-winning advertisements for California Raisins were created by claymation trailblazer Will Vinton. Indeed, it was the animator's iconic style that birthed the modern-day 'claymation' movement. The singin', dancin' raisins starred in a series of TV spots for the Sun-Maid company for almost a decade - generating four studio albums in the process. 
The first feature-length film from Aardman Animations, 2000's Chicken Run was a huge success for the British company, cementing their place as market-leaders in the clay animation sphere. The film, about a flock of chickens attempting to escape a battery farm, became the highest-grossing stop-motion film ever, netting $224m.
Wallace and Gromit in The Curse of the Were-rabbit (2005).
Though Chicken Run was a huge success, Aardman Animations are most synonymous with the Wallace and Gromit series. The inventor and his anthropomorphic dog had their first feature-length outing in the 2005 hit Wallace and Gromit in The Curse of the Were-Rabbit. The two are tasked with defending their hometown from a mysterious beast with a penchant for vegetables. 
How to do clay animation.
Getting started with clay animation is easy with the right preparation. Shooting animated films can be rather meticulous, so it pays to have everything planned out beforehand.
---
1. Create your characters.
First up, you're going to need to create your characters. Choose a strong, malleable clay. Preferably one that doesn't dry quickly so that you can readjust with ease between frames. 

It's good to have several identical copies of your figures. This way, if one of your subjects is damaged between takes, you've got a replacement lined up rather than having to build a new character from scratch.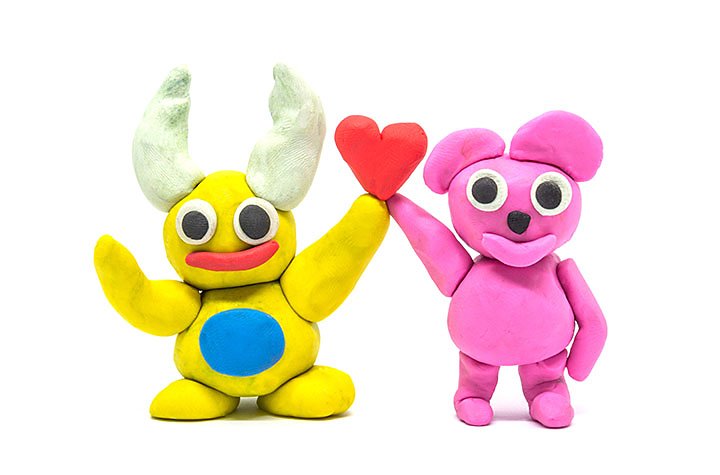 ---
2. Put together a storyboard or shot list.
Filming a stop-motion short can take many hours. The most efficient method of production is one that involves lots of planning ahead. Create a storyboard or shot list of the scenes you plan on shooting. This way, you know what's coming up in the story and how you want your characters to move to tell the narrative. 

---
3. Get your tools together.
It should go without saying that you'll need a camera and a tripod to shoot your film. You should also consider the following equipment:

Additional clay for fixes and new models.

Scene backgrounds.

Lights to illuminate your characters, creating depth and shadow.

Shaping tools. These are for fine movements that fingers can't quite get to.

A table or flat board on which to base your scene.
---
Put your background and scenery together. Think about where your story is set. If you set your tale at sea, then shooting the film against your bedroom wall isn't going to convey the sense that the characters are on the ocean. You might even want to make your scenery items out of clay, too.

---
Set up your camera and lights and play around with the starting positions of your figures until you're happy with the framing and lighting. 

You'll want the camera settings, such as ISO and aperture, to remain static. Automatic adjustments made by the camera, such as adjusting to changing light, can lead to frames having a different look and feel. 
Lastly, claymation requires a slower frame rate than traditional films. Choose what frame rate you want to shoot at depending on how smooth you want your picture to look. Aim for somewhere between 12 and 24 frames-per-second (fps).
Once you're happy, hit record. 
---
6. Shooting frame-by-frame.
For stop-motion, you'll be shooting frame-by-frame so that you can adjust your characters poses for each new shot. It's like taking a series of photos that you'll stitch together later. 

Make sure your character adjustments are minor. Lots of small movements, when stitched together in post-production, will seem much smoother than a few, larger, more jarring ones.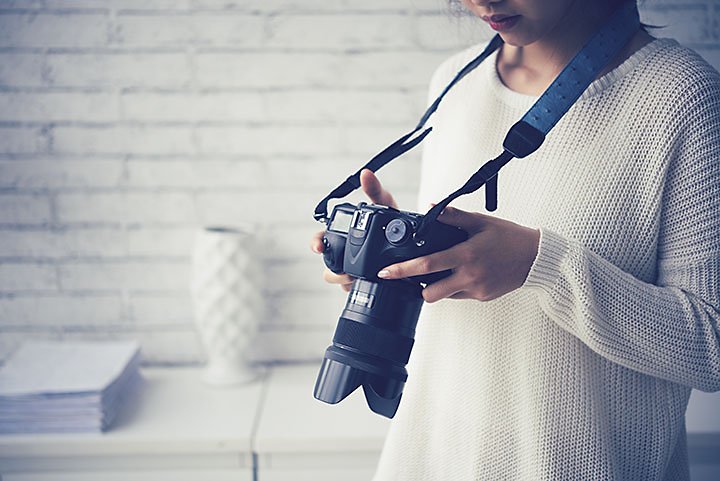 ---
7. Practice makes perfect.
It's unlikely that you'll be making anything Oscar-worthy on your first attempt. With clay animation, practice really does make perfect. Once you've given it a few goes, you should start to get a feel for how to animate your characters and how much to move them between poses to create a more seamless transition. 

---
Post-production is where you'll stitch your film together. Using video editing software you can edit your individual frames into one, continuous timeline. You'll also want to consider:

Don't forget to animate and move the lower jaw and ears of your characters whenever you have them talking.


Clay can melt under bright lights and regular remodelling. Support your characters by building the clay around an inner skeleton made of toothpicks. 


Plan ahead. Create a storyboard or a shot list before you hit record so you know what's coming up.


Practice makes perfect. A feature-length clay animation can take months to shoot. Start off small to get the basics right. 
Fascinated by the world of animation?
Keep learning by reading our beginner's guide to animation.
---
Will Vinton, the creator of famous 1980s TV show California Raisins, pioneered modern day stop-motion and claymation techniques. Vinton won the 1975 Academy Award for Best Animated Short for his clay animation film Closed Mondays. However, claymation techniques can be traced back to the early 20th century, with the first fully animated film thought to have emerged in 1926.
---
What clay is best for animation?
Plastilina, by the Van Aken Company, is the most widely used clay for animation purposes. The clay is wax-based, rather than oil, which makes it easily malleable.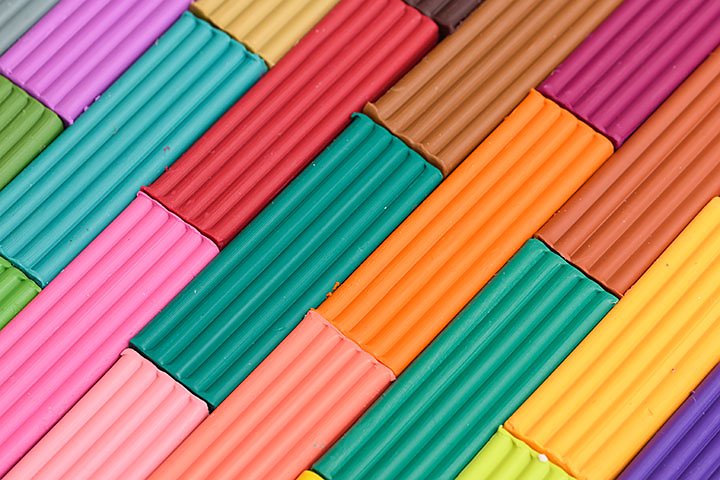 ---
Can I use playdough for claymation?
Playdough can be used for fun claymation projects with your children and younger family members. It does dry quickly, though, so make sure you're quick with any sculpting between scenes. 
---
Discover more about animation.
---