The HDRI file is a digital image format. HDRIs are often created in photo editing software to enhance digital photographs that can then be converted to smaller files to share and upload. Discover the pros, cons and uses of the HDRI format — and how to create your own HDRI file.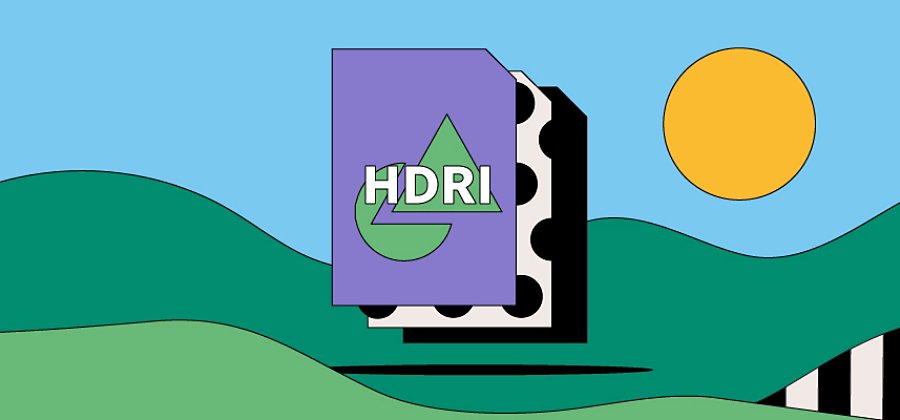 What you'll learn.
What is an HDRI file?
 
History of the HDRI file
 
How to use an HDRI file
 
Pros and cons of HDRI files
 
How to open an HDRI file
 
How to create and edit an HDRI file
 
HDRI files: frequently asked questions
What is an HDRI file?
HDRI is short for High Dynamic Range Image. Digital cameras only have a limited dynamic range — that's why some areas of a photo appear darker than they do in real life. HDRIs give photo editors a chance to brighten the corners and create an image that looks more natural.
The HDRI format is commonly associated with image editing programmes like Adobe Photoshop. It's a raster-based file type — built from pixels — and is typically 32-bit in size. 
History of the HDRI file.
Gregory Ward invented HDRI files for Radiance, his lighting simulation software, in 1986. But many of the file's capabilities we know today were introduced through the Merge to HDR functionality in Photoshop in 2005.
This new functionality allowed for HDR tone mapping, which addressed the limited dynamic range of photography and display equipment. Tone mapping involves combining multiple photographs captured at different exposures.
Sometimes, images larger than 8-bit are also called HDRI — as opposed to LDRIs (low dynamic range images) like JPEGs and PNGs, which are smaller than 8-bit. 
How to use an HDRI file.
HDRI files are unique in the raster family of file types and have one main use:
Digital photo editing.
Files saved in the HDRI format are digital photos that have been edited and optimised for brightness, colour and contrast. Several digital photos taken at different exposures are then combined create an HDR image. This will bring out deep shadow and bright highlights simultaneously.
Discover more raster file types
Pros and cons of HDRI files.
Consider the upsides and downsides of HDRIs before using this file format.
Advantages of HDRI files.
HDRIs can help you to customise and enhance your images to get the best results. 
 
You can open and view them in a range of different photo editing programmes.
 
You can easily create HDRI files with Photoshop.
Disadvantages of HDRI files.
32-bit HDRI files are too large to use the full range of Photoshop editing features and sharing options. To use Photoshop you'll first need to save a copy of your original, then convert it to a 16 or 8-bit image.
How to open an HDRI file.
You can open HDRIs in a range of programmes, including Photoshop. To do this in Photoshop, select File > Open and choose the desired image from your computer.
How to create and edit an HDRI file.
Follow these easy steps to create an HDRI file in Adobe Photoshop:
Open Photoshop.
 
Select File > Automate > Merge to HDR.
 
Select images from your computer.
 
Select Align source images, if necessary. You might not need to do this if you've shot on a stable base, like a tripod.
 
Click OK.
 
When the preview box appears, select the images you want to remove, using the zoom function to look closely at the preview. You can also alter the image exposure here.
 
Select OK to create your HDRI file.
HDRI files: frequently asked questions.
What's the difference between HDRI and HDR?

BHDR means high dynamic range. An HDRI is simply an image with high dynamic range properties. So, when you hear about HDRI and HDR in digital photo editing, it's often referring to the same thing.
How do I convert an HDRI file to JPEG?
You can convert HDRI files to JPEG using an online file converter or, in Photoshop, you can save your HDRI as a JPEG (or choose Save for Web, depending on which version of the software you're using). 
How do I convert a 32-bit image to 8 or 16-bit?
One of the drawbacks of the HDRI file is its large size. This makes it slightly trickier to share or upload it to the web. To save it in a smaller size, open your image and select Image > Mode > 16 Bits/Channel or 8 Bits/Channel. Adjust the exposure to get the results you want and then select OK to convert and save the image.
How do I edit an HDRI file?
To edit a HDRI, simply open it in Photoshop and begin making your edits. You can even use brush and pencil tools to further enhance your image.
Are HDRI files raster or vector?
HDRI files are raster images — so they're built from colour pixels. They're generally a very large file size, so they won't pixelate as easily as other raster files like JPEG and PNG.
Learn more about similar file types to HDRI.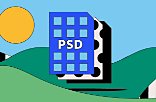 Learn more about this Photoshop-specific raster image file type whose layering functionality makes it a common choice for editing.