Welcome to the power-packed summer release
What's new in Adobe Connect 12​
Discover the grand evolution of Adobe Connect with a stunning facelift, exciting new capabilities and powerful backend re-architecture, ​ which now powers the transformative virtual experience of Adobe Connect 12​.
Live Webinar
Discover all the new features and more in the latest summer release in our 
upcoming webinar on 20 July, 8AM PST
Welcome to the power-packed summer release, delivering on the promise of continuous innovation and value enhancement. These latest features and improvements are designed to empower your creativity, engage your participants and make every interaction smoother and impactful.​
Experience the next generation of audio-video excellence with Adobe Connect.​
Powered by a modern, reliable & scalable, WebRTC-based media streaming architecture, Adobe Connect 12 enables superior audio-video experience and quality of service.​
Deliver impactful presentation with high-quality 1080 p video for greater clarity and resolution.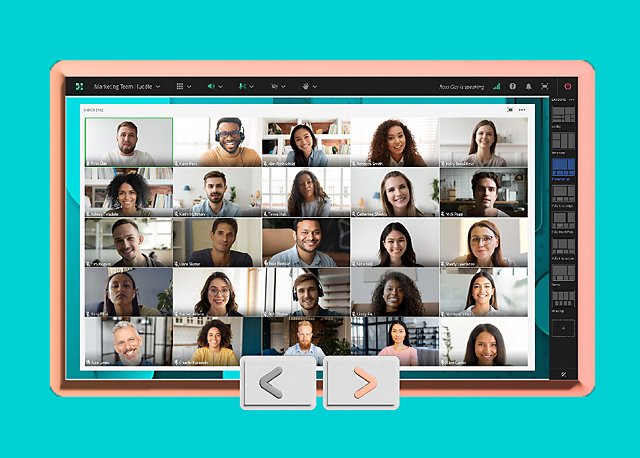 Let everyone be seen and heard with up to 50 high-quality videos at once, in multi-page view.
Guide the participants' focus to an active or chosen speaker in full HD, with this new video layout.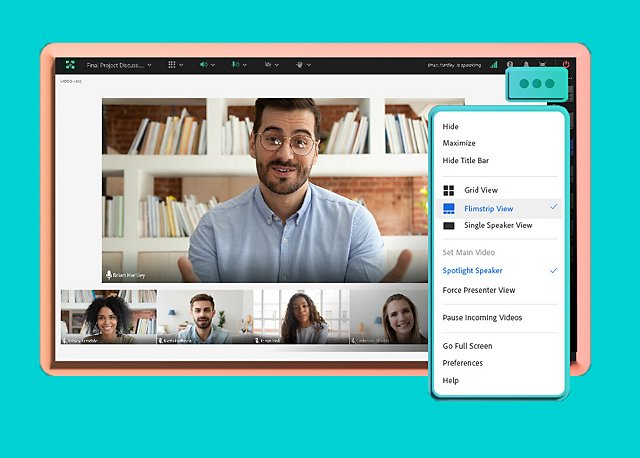 New Spotlight Speaker Mode
Let the conversations flow with an automatic focus on the active speaker in 'Filmstrip' and 'Single Speaker' video layouts.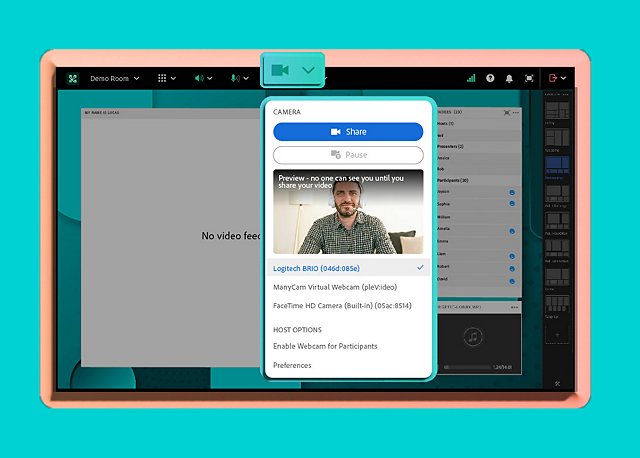 Control & customise in-room camera settings like a breeze, with single-click preview, start, pause and switch camera options.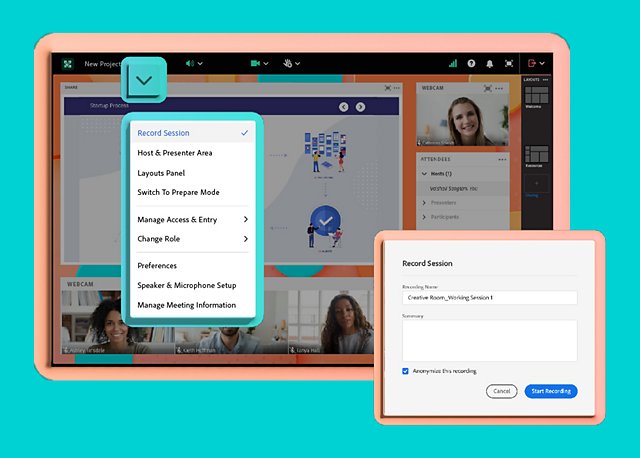 Download, view and share right after the session with Instant MP4 Recordings. Hosts and Administrators have an option to create anonymous recordings.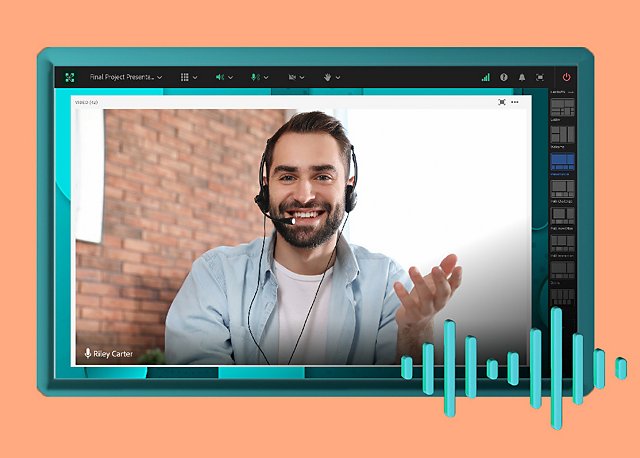 Get improved audio clarity, speed and reliability, with near perfect audio sync, automatic noise cancellation and echo reduction on the new audio streaming architecture.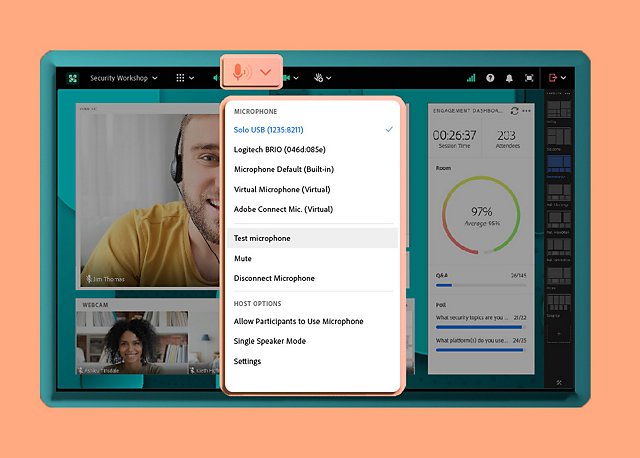 Make mic checks effortlessly with the new Easy Microphone Tools that help control, customise and add weight to the speaker's voice and value to engagement.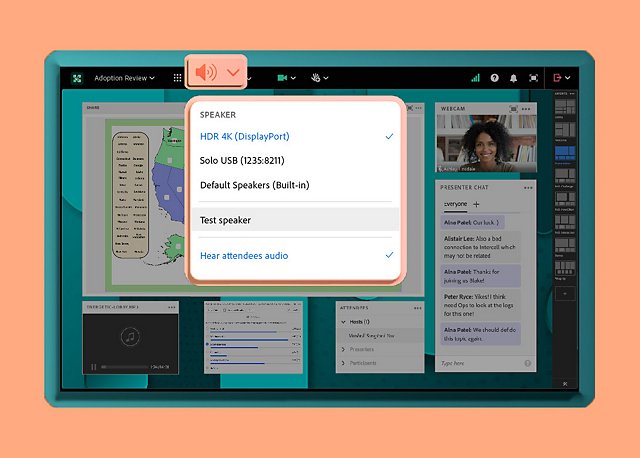 Set up audio fast and easy with simplified speaker options that elevate the overall audio experience.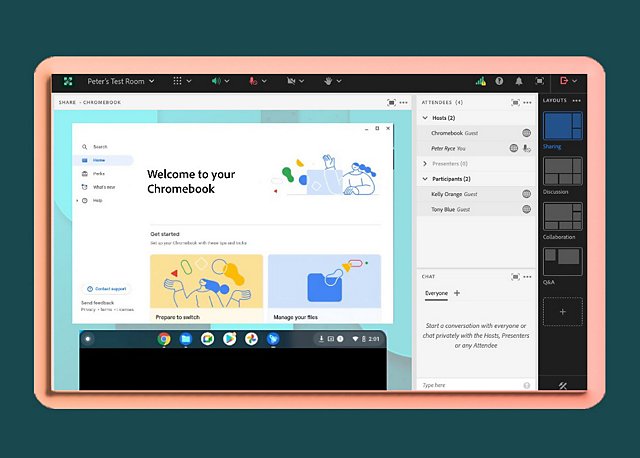 Extended Browser Capabilities
Share ideas without barriers, from any modern browser. The new feature-rich web client enables participants to do almost everything in the browser or Chromebook, including screen sharing.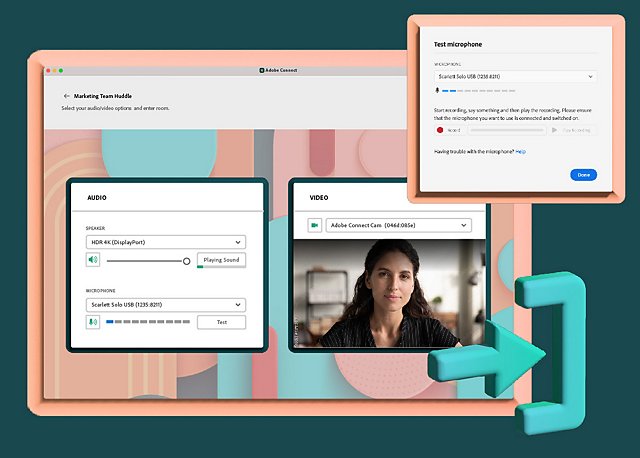 Enter sessions like a breeze with a new Set-up Lobby with easy Mic, Speaker and Camera set-up and test tools. Click "Remember me" on the log in screen to avoid re-log in on frequently used devices and browsers.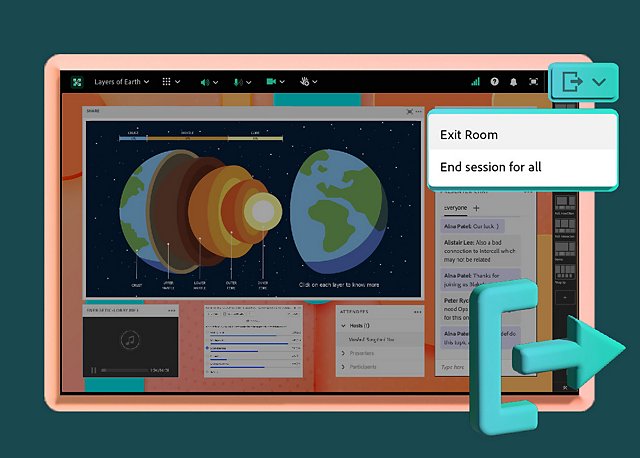 Get better control with distinct exit options that let hosts end the session or exit without ending the session for all.