Upgrade Every Virtual Experience
with Enhanced Audio and Video
Welcome to the real virtual
Only Adobe Connect gives you complete control over your virtual sessions with the ability to create Custom Experiences.
Adobe Connect helps deliver engaging Training and Learning sessions, highly-customized, branded & engagement-led Webinars, and reliable, personalized high-quality Meetings. Government agencies use Adobe Connect as persistent virtual environments for Emergency Preparedness and Rapid Response with secure real-time information exchange for interagency collaboration.
Why choose Adobe Connect?
Create customizable, reusable, and secure virtual experiences as engaging as real-life interactions.
Functionality is delivered with resizable pods that can be positioned on the screen by the host, who determines what everyone will experience at any time.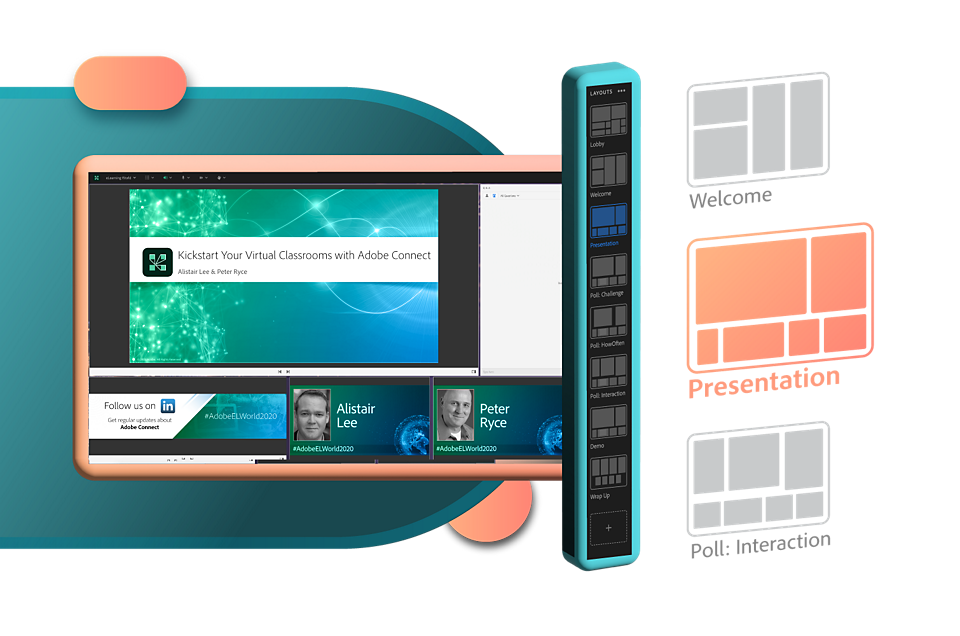 Design interactive storyboards with custom layouts
Adobe Connect rooms can be used as a canvas to set up your content according to your style and goals.
You can create layouts using a multitude of resizable pods. Each layout can be customized with the content and functionality for various segments of your virtual session. Layouts help add motion, structure, and focus to a virtual classroom or webinar.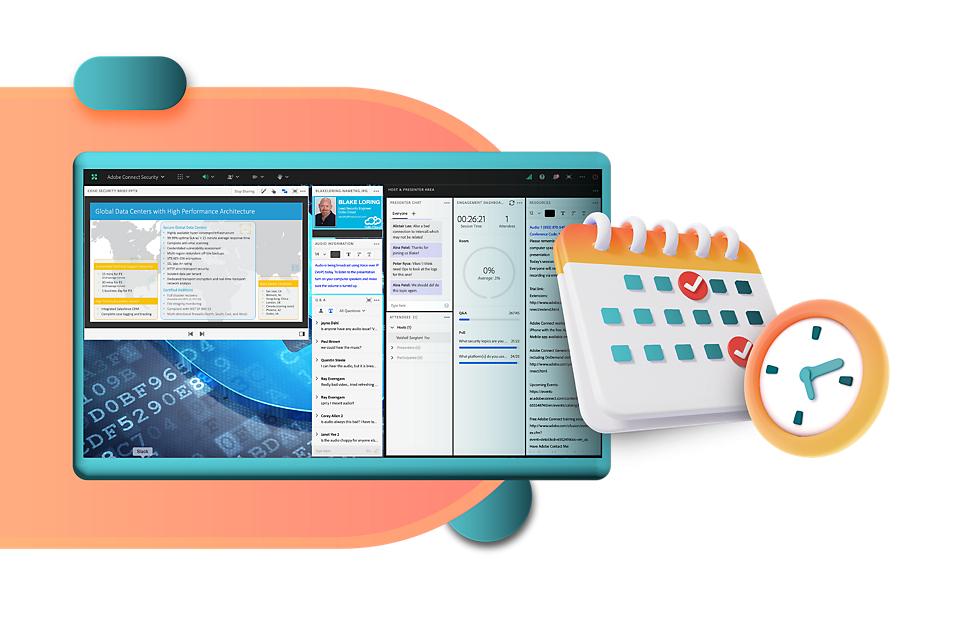 Drive efficiency with persistent virtual rooms
Adobe Connect rooms are persistent virtual environments that can be set up once and re-used over and over again.
You can set up your virtual room down to every detail ahead of the live sessions. The host can upload PowerPoint decks, PDF documents, MP4 videos, music, and images that persist in the virtual rooms. Breakout rooms, polls, files, web links, and more can all be set up once and re-used forever. Your virtual room will always be ready to go!
Ensure consistency with shared room templates
Room template can serve as a blueprint for new Adobe Connect rooms.
Templates make it incredibly fast and easy to set up new rooms by including pods, layouts, and content, instead of starting from scratch, and ensures standardization and consistency across an organization.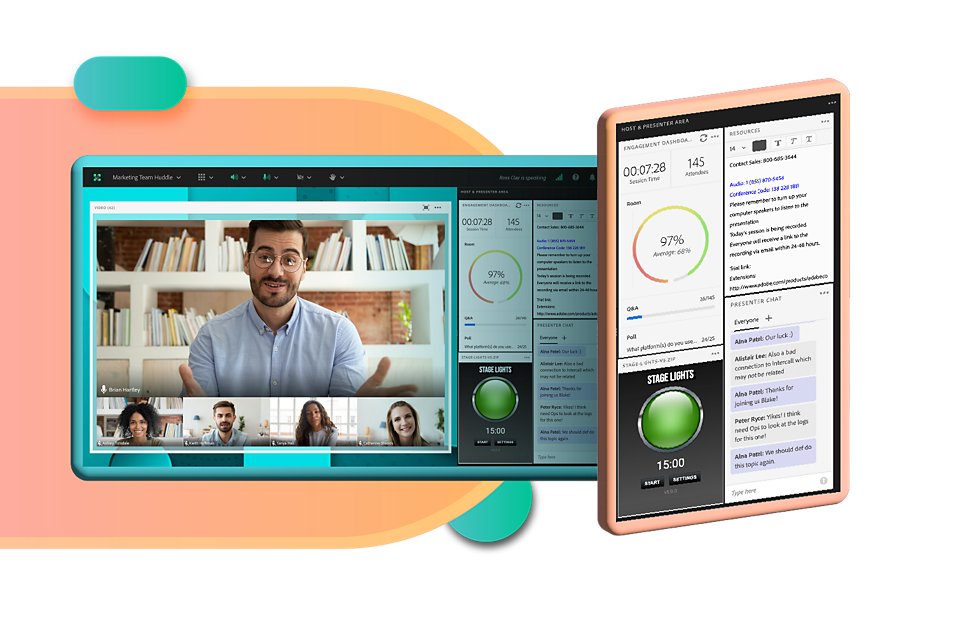 Increase production value with powerful backstage
Adobe Connect offers unique capabilities that let presenters, producers, and facilitators work together behind the scenes.
Host & Presenter Area is a virtual backstage that enables a private space to collaborate, communicate, and prepare before and during events.
Prepare Mode allows hosts to discreetly set up various layouts, content, and flow without affecting the live session.
Adobe Connect Capabilities
Adobe Connect allows you, the creator, to use its versatile stage to design and deliver virtual training, webinars, and meetings that stand out.

Download Adobe Connect Apps