3D game design with Substance 3D.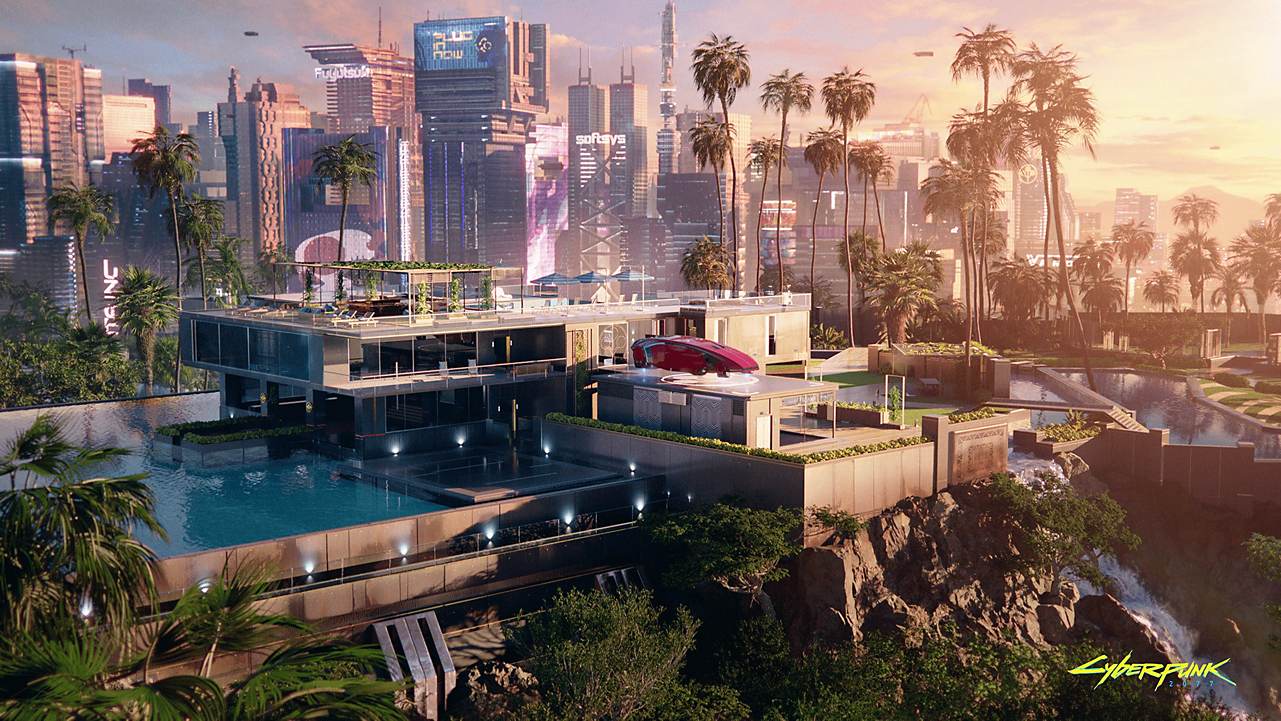 The start of 3D game design
There's some debate as to what was the first true 3D game. Some would award the title to 1980's Battlezone, which used wireframe vector graphics to render 3D tanks — though the tanks themselves could only move in two dimensions. Others might give this title to 1996's Quake, arguably the first game that featured levels composed of rooms on top of rooms, truly giving the player the possibility to move through a 3D space. There are as many candidates as there are definitions of true 3D and so the discussion continues. 
How times have changed. 

Today, games increasingly incorporate vast, complex 3D worlds. Players can move through cityscapes or even across entire planets, with as much fluidity as in the real, physical world. Environments are immersive and breathtaking. Games are appreciated not only for their playability or compelling mechanics, but also for their sheer beauty.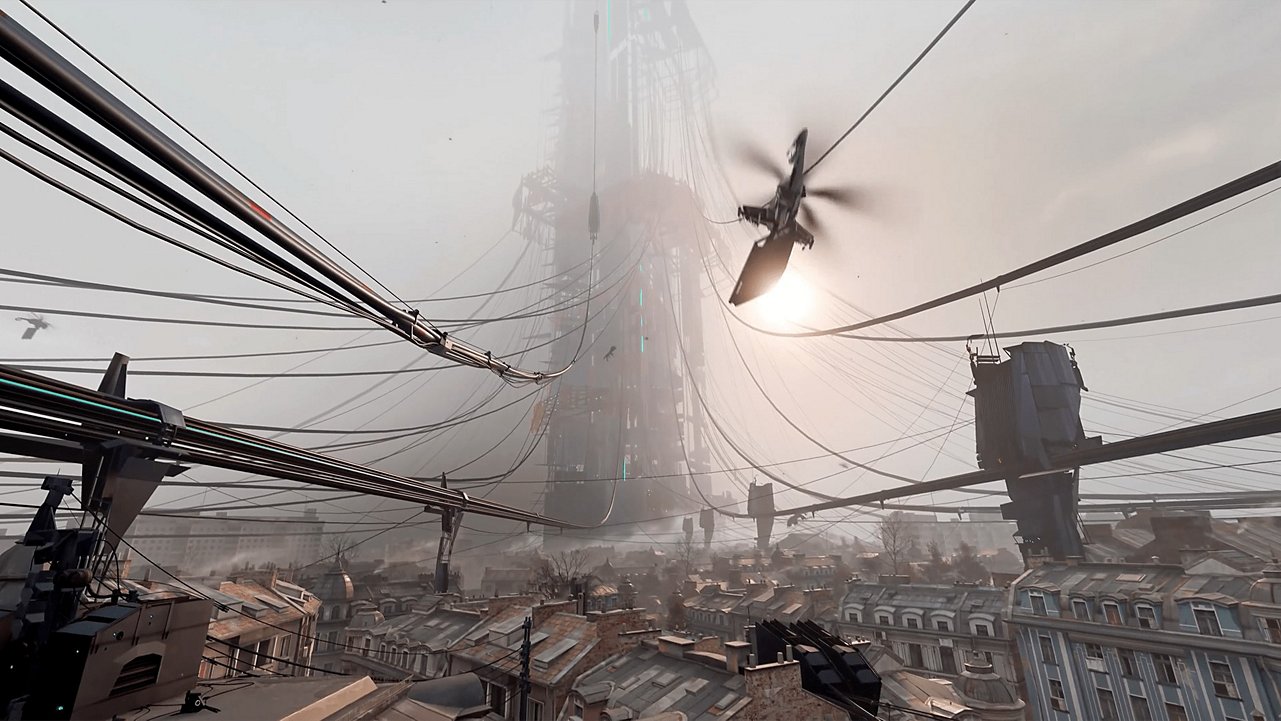 And the characters within these games are deeper and more credible than ever, too. A great deal of effort goes into writing characters with plausible motivation and development. But just as in real life, a huge amount of detail is also conveyed by a character's appearance: their facial expression; the style and cut of their clothes; the smoothness or ruggedness of their skin; whether their clothing is crisp and immaculate or ragged and worn. The characters in today's games are as detailed and beautiful as the world they inhabit.
The assembly of these visual elements makes for 3D games that are emotive, almost cinematic experiences. Today's games are not yet quite as detailed as the real world — but they aren't so far away.
This modern level of visual detail and complexity in 3D games is largely the result of the skill and commitment of the visual artists working in the sector today. But another vital component to the visual quality of games today is the ever-evolving sophistication of the software tools that are used to create these games.
This is where Adobe comes in.
The texturing solution of reference.
The Adobe Substance 3D toolset is the proven reference for texturing in the gaming industry; to date, it has been used in countless projects by smaller, independent studios, as well as in a wide range of AAA games created by industry titans such as Ubisoft, Electronic Arts, CD Projekt Red and Naughty Dog.

"We chose Substance Painter for its ease of use and speed of iteration while being non-destructive, baking and painting all in one package and the ability to customise the overall set-up to match our in-game PBR-spec gloss shading method."
— BRIAN BURNELL, RESPAWN ENTERTAINMENT
Quite simply, the Substance 3D toolset can meet whatever texturing needs you may have. You can create textures from scratch using Substance 3D Designer or from existing real-world references using Substance 3D Sampler. You can import existing textures from the Adobe content library or from third-party sources. Substance 3D Painter lets you create smart materials as needed — allowing you to paint on characteristics such as edge abrasion or accumulated rust — and to apply your textures to 3D models or environments and then to export your assets to any game engine within seconds. 
"We used Substance Designer to create almost all our...tileable textures....Almost every...art asset in Forza Horizon 4 had some part of it run through Substance Designer or Substance Painter."
— DON ARCETA, PLAYGROUND GAMES 
Moreover, you can manage your material libraries with Adobe Bridge and leverage the automation toolkit to handle large projects with ease. 
3D game creation for every workflow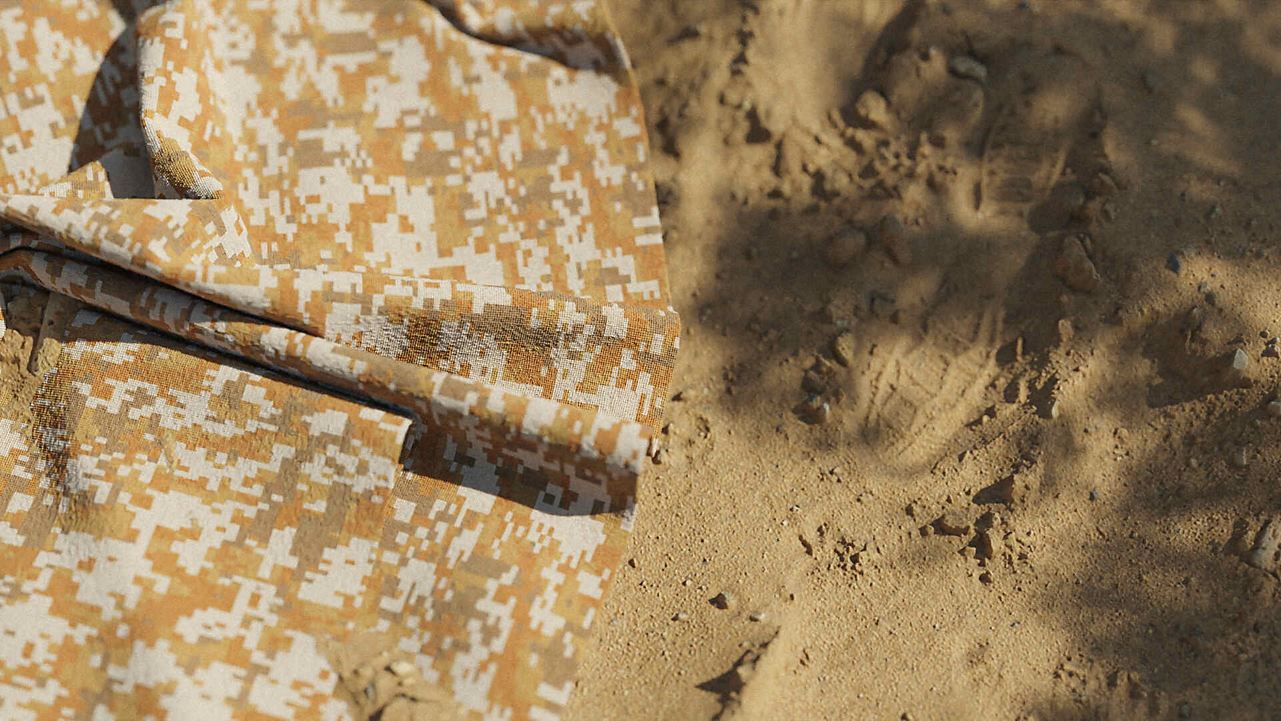 There's no single correct workflow for game production — every development studio has its own style of working and its own preferred software tools. As such, the Substance 3D toolset integrates directly into all major 3D tools and game engines. Whether modelling with tools such as Modo or 3ds Max or Maya by Autodesk or whether working in game engines such as Unreal Engine or Unity, the Substance 3D integrations and plugins allow you to leverage the capabilities of the Substance 3D toolset directly within your application of choice.  
"Overall, we felt that the Substance toolset helped us to deliver the game in time, with good quality and with a relatively small environment art team."
— MIRO VESTERINEN, REMEDY ENTERTAINMENT 
The Substance 3D tools are pipeline agnostic by design. They feature extensive scripting and automation capabilities, support for customised shaders and output templates and a collection of integrations into third-party 3D content creation tools. This permits the Substance apps and services to be integrated into any 3D game design workflow and pipeline. 
"Thanks to Substance, with a small team of artists we were able to make the productivity rise, creating 1,500 materials to make the world of Ancient Greece back to life."
— VINCENT DEROZIER, UBISOFT QUEBEC 
The largest game-ready 3D asset library.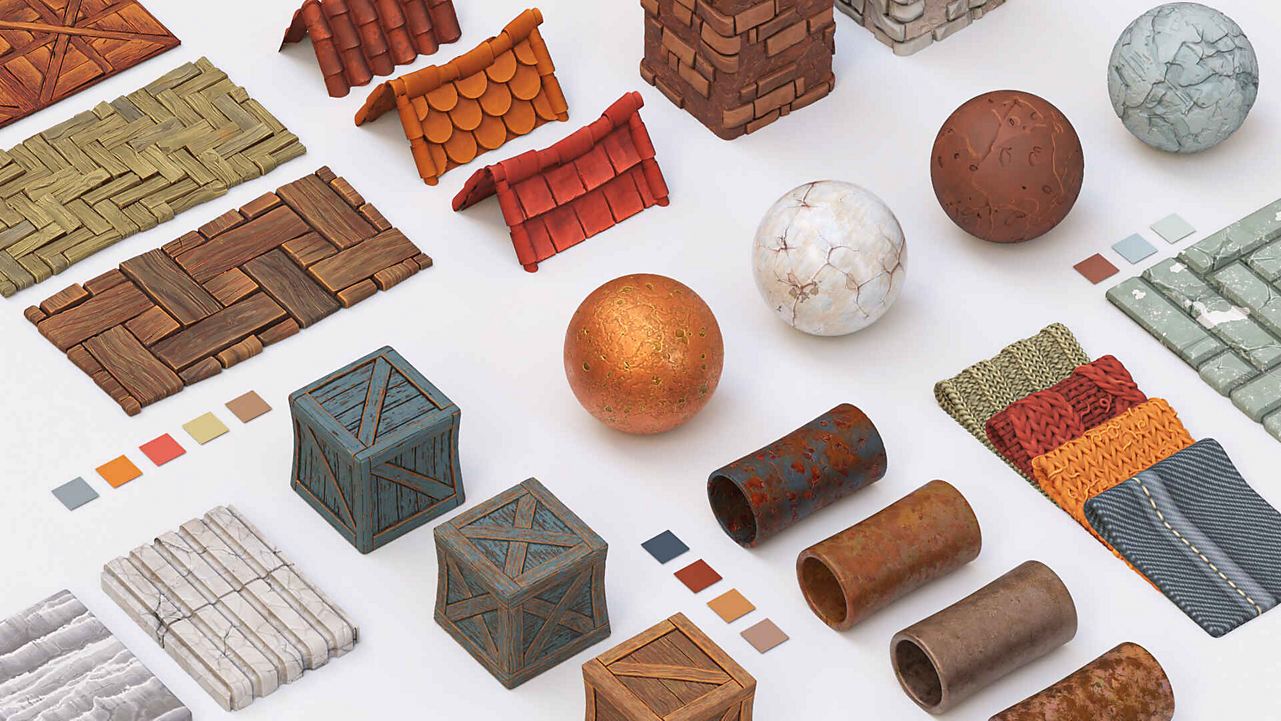 The Substance 3D asset library provides video game artists thousands of parametric materials. Each material is individually modifiable, allowing limitless variations overall. And downloadable node graphs allow 3D artists to see how these phenomenal materials are constructed, providing a valuable learning resource. 
The library also includes more than 1,000 game-ready 3D models, each carefully curated to provide consistent topology and UVs throughout. 

All assets in the 3D asset library are included as part of the Substance 3D subscriptions to download and modify as a component of any commercial project. 

More than 3D game materials.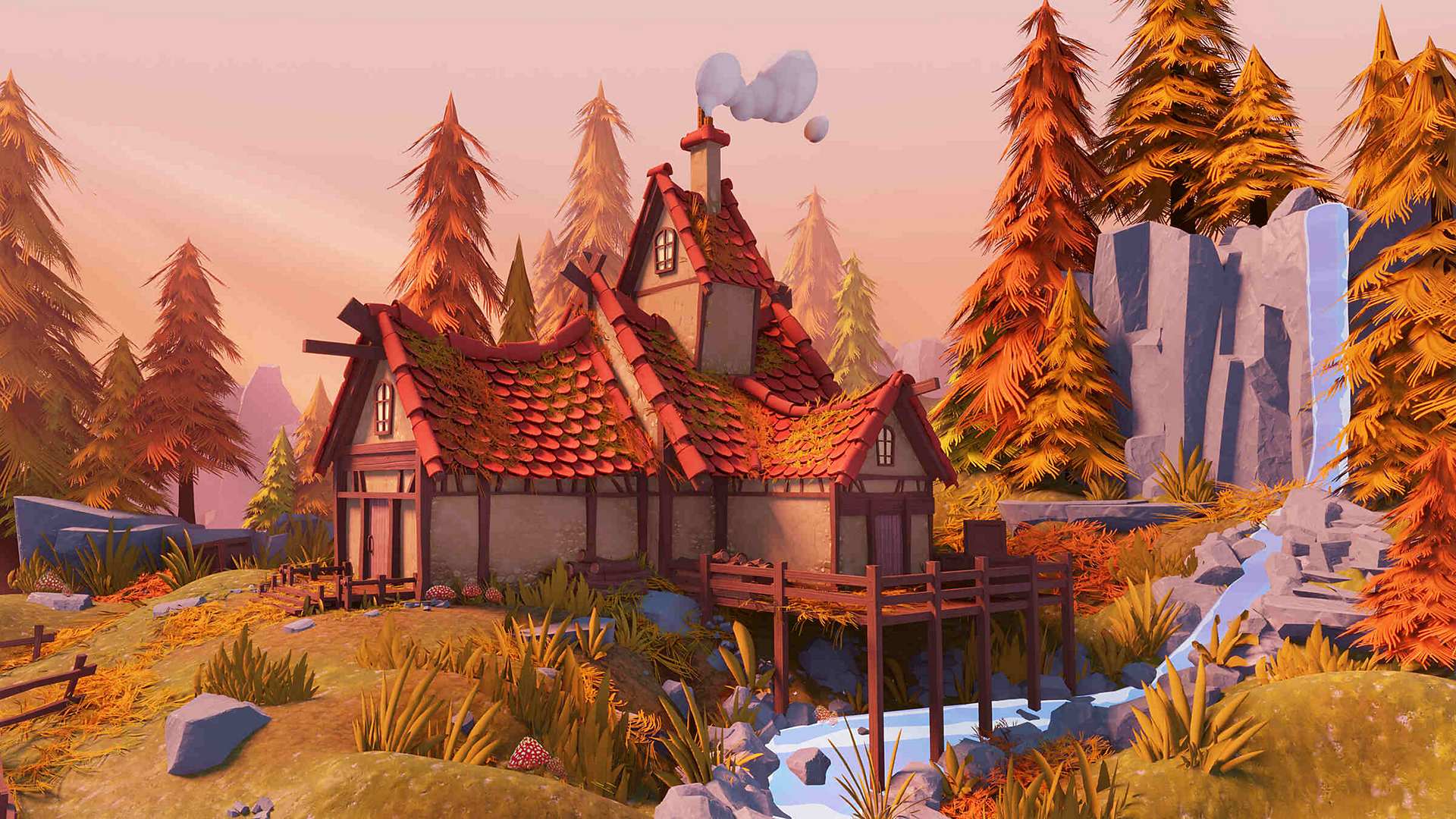 The Substance 3D toolset continues to evolve and improve, reaching beyond the remit of texturing applications. Substance 3D Modeler (beta) will open up new avenues for asset creation, both on desktop and in VR and Substance 3D Stager allows artists to lay out and render high-quality 3D scenes or their portfolios.
Interested in getting your company to use Substance 3D? Learn more.